The Bronx-based Spring Bank has received the 2019 Best for the World Award for providing critical financial services to underserved and disadvantaged communities in the New York City area.
The bank was awarded in the following four categories: Overall, Changemaker, Customers and Governance.
The Best for the World Award is given by B Lab, a global nonprofit that certifies and supports Certified B Corporations — for-profit companies recognized for socially responsible business practices.
Today there are 3,000 Certified B Corporations across 64 countries and 150 industries.
For Spring Bank, receiving this distinction means that it ranks in the top 10% of all 3,000 B Corporations worldwide.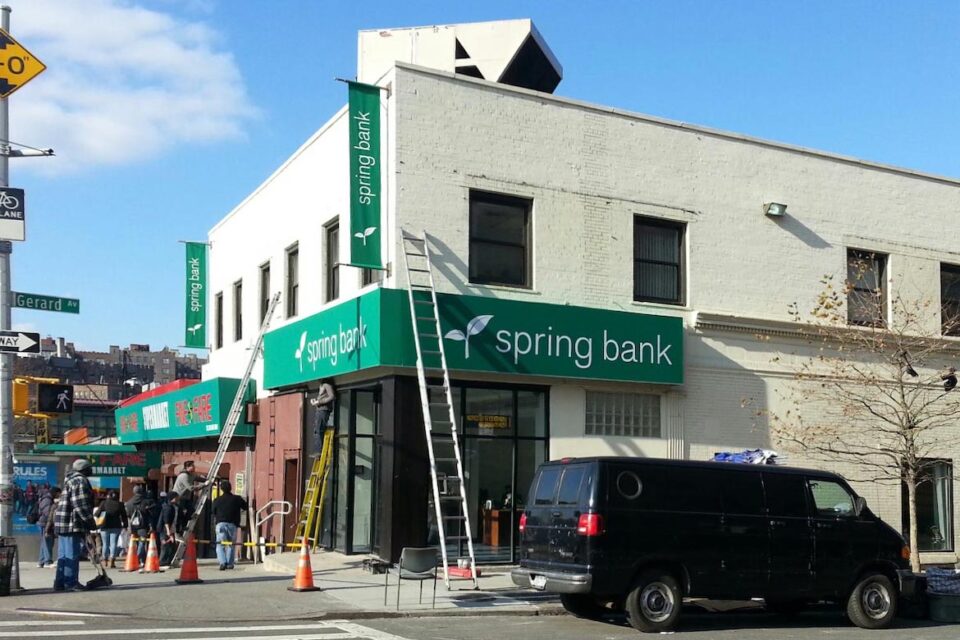 Founded by CEO Demetris Giannoulias in 2007, Spring Bank is the first bank to headquarter in the South Bronx in 25 years and the first B Corporation Bank in New York State. It opened a second branch in Harlem in 2012.
But it is not the same as the traditional mainstream bank. Instead, Spring Bank falls under a unique category of Community Development Banks, meaning its primary mission is to promote community development.
Since 2016, the bank has been designated by the US Treasury as a Community Development Financial Institution (CDFI) — an honor which indicates that the bank has devoted at least 60% of its total lending, services and other activities to benefit low income communities.
In an announcement, Giannoulias told the story of how and why he created Spring Bank — and why he wanted to do it particularly in the not-as-upscale South Bronx.
"When we started Spring Bank in 2007, the economic boom of the 2000s was at its peak," he said. "While Wall Street was doing great and banks were expanding in ways they never had and into complex financial products of which no one knew the effects, a few miles north in the Bronx, just off the 4 train, basic banking services which had the power to make people's lives better, were sorely lacking."
Giannoulias added that: "Many Bronxites' only access to financial services was the local check casher, pawn shop or corner loan shark. It was time, we felt, for a bank to be opened and headquartered in the Bronx."
In neighborhoods such as the Bronx — which lack access to credit and services from the traditional banking industry — Spring Bank has created innovative depository and loan products designed to help unbanked and underbanked consumers avoid getting trapped in cycles of debt and build wealth.
"Mainstream banks have traditionally neglected these consumers or set up accounts that end up costing more to poor consumers than fringe financial products," Giannoulias said. "We are constantly innovating affordable financial products based on the needs of our community in order for our communities to thrive."
Spring Bank is also a preferred lender with the US Small Business Administration (SBA), which fulfills another key aspect of its community work — helping small business owners.
"Small businesses are vital to the U.S. economy and to the revitalization of urban communities such as the Bronx," Giannoulias said. "Our goal is to provide capital and services to these businesses so that they can continue to provide jobs for our neighbors and keep wealth from leaving the communities that need it most."
Spring Bank also prioritizes environmentally friendly practices. In April, the institution offset more than 192,874.28 kg of Carbon emissions in an effort to preserve the Amazon rainforest and supports 80 indigenous families living in the rainforests of Pará, Brazil.
Through its partnership Carbon Credit Capital, Spring Bank spent months assessing its carbon outputs in an "emissions inventory." The inventory analyzed business operations from January 1 to December 31, 2018 at the bank's headquarters in the Bronx and its Harlem branch.
---
Is The Pappas Post worth $5 a month for all of the content you read? On any given month, we publish dozens of articles that educate, inform, entertain, inspire and enrich thousands who read The Pappas Post. I'm asking those who frequent the site to chip in and help keep the quality of our content high — and free. Click here and start your monthly or annual support today. If you choose to pay (a) $5/month or more or (b) $50/year or more then you will be able to browse our site completely ad-free!

Click here if you would like to subscribe to The Pappas Post Weekly News Update