A massive demonstration took place in Athens on Sunday against the Greek government's name-change agreement with the former Yugoslav Republic of Macedonia.
The demonstrators oppose the agreement, known as the Presses Agreement, that was signed between Greek Prime Minister Alexis Tsipras and his counterpart Zoran Zaev and changes the name of the latter's nation to "Republic of North Macedonia."
Greeks are still unhappy that the Slavic state will still have the name Macedonia in its name, whose citizens will be referred to as "Macedonians" and their language "Macedonian."
Tens of thousands of protesters travelled to Athens by bus, plane and ferryboat and packed into Syntagma Square in front of the parliament building, chanting "Macedonia is Greek" and carrying posters with anti-government messages.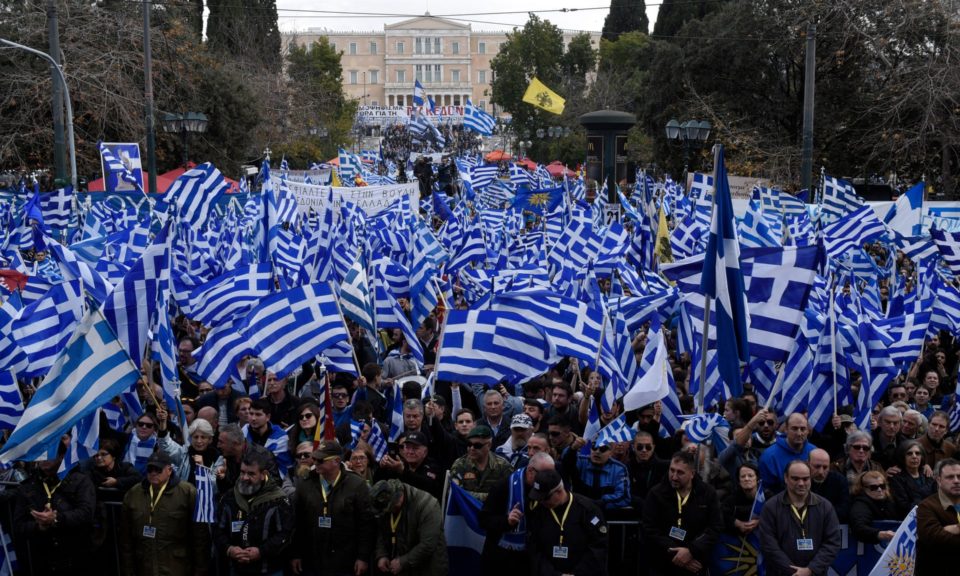 At one point in the demonstration, police fired tear gas into the crowd, which led to angry criticism of the Tsipras government's decision to respond with chemicals.
Tsipras blamed the clashes on "extremist elements" of the ultra-right Golden Dawn party.
People posted images of protestors, including women and children, on Twitter.
"Millions of Greeks are, and will continue to be, against the Prespes agreement," tweeted the country's conservative former prime minister Antonis Samaras, a nationalist whose career was first fermented by the dispute. "Whatever provocation they come up with, however much teargas they spray, people will remain unbowed for Macedonia."
---
Is The Pappas Post worth $5 a month for all of the content you read? On any given month, we publish dozens of articles that educate, inform, entertain, inspire and enrich thousands who read The Pappas Post. I'm asking those who frequent the site to chip in and help keep the quality of our content high — and free. Click here and start your monthly or annual support today. If you choose to pay (a) $5/month or more or (b) $50/year or more then you will be able to browse our site completely ad-free!

Click here if you would like to subscribe to The Pappas Post Weekly News Update