Yianni Bourbakis and Shawn Mihellis wanted to do something special for their community— in a way, to thank people for being year-round patrons of their restaurant, Theo Yianni's in Weirton, West Virginia.
Weirton is a former steel mill town about 45 minutes west of Pittsburgh in the northern tip of West Virginia and across the river from another former industrial town, Steubenville, Ohio.
The whole region has had a tough time recovering from decades of reliance on industry which has long since left. Unemployment is high and many families have a difficult time making ends meet.
Yianni and Shawn wanted to help the area families struggling to buy Christmas presents for their elementary school kids this year and decided to do something about it.
The duo took a break from making gyros sandwiches and dishing out plates of pastitsio at their restaurant and took more than a hundred elementary school kids from the Weirton and Steubenville area shopping at the mall.
It was an early Christmas for these kids— some of whom won't get any other gifts this year.
Much of Yianni's initiative comes from a heritage of giving that runs deep in his family's history and heritage.
Following in his family's footsteps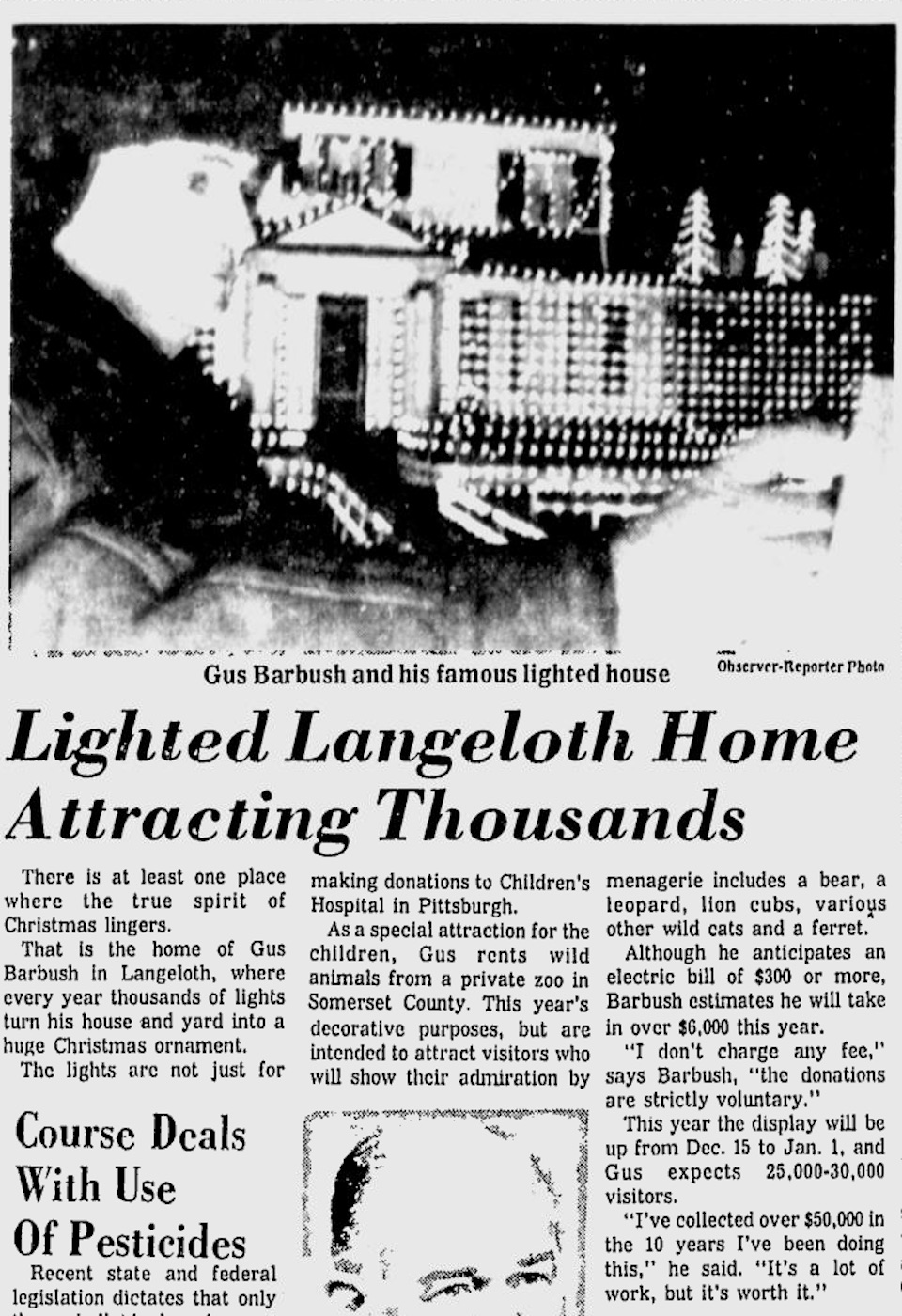 His great-great uncle Konstantinos Bourbakis emigrated to the United States from Crete in 1912 with pennies in his pocket and ended up buying the entire village of Langeloth, Pennsylvania. The 1948 newspaper story below describes how a butcher from Crete ended up owning an entire village in America.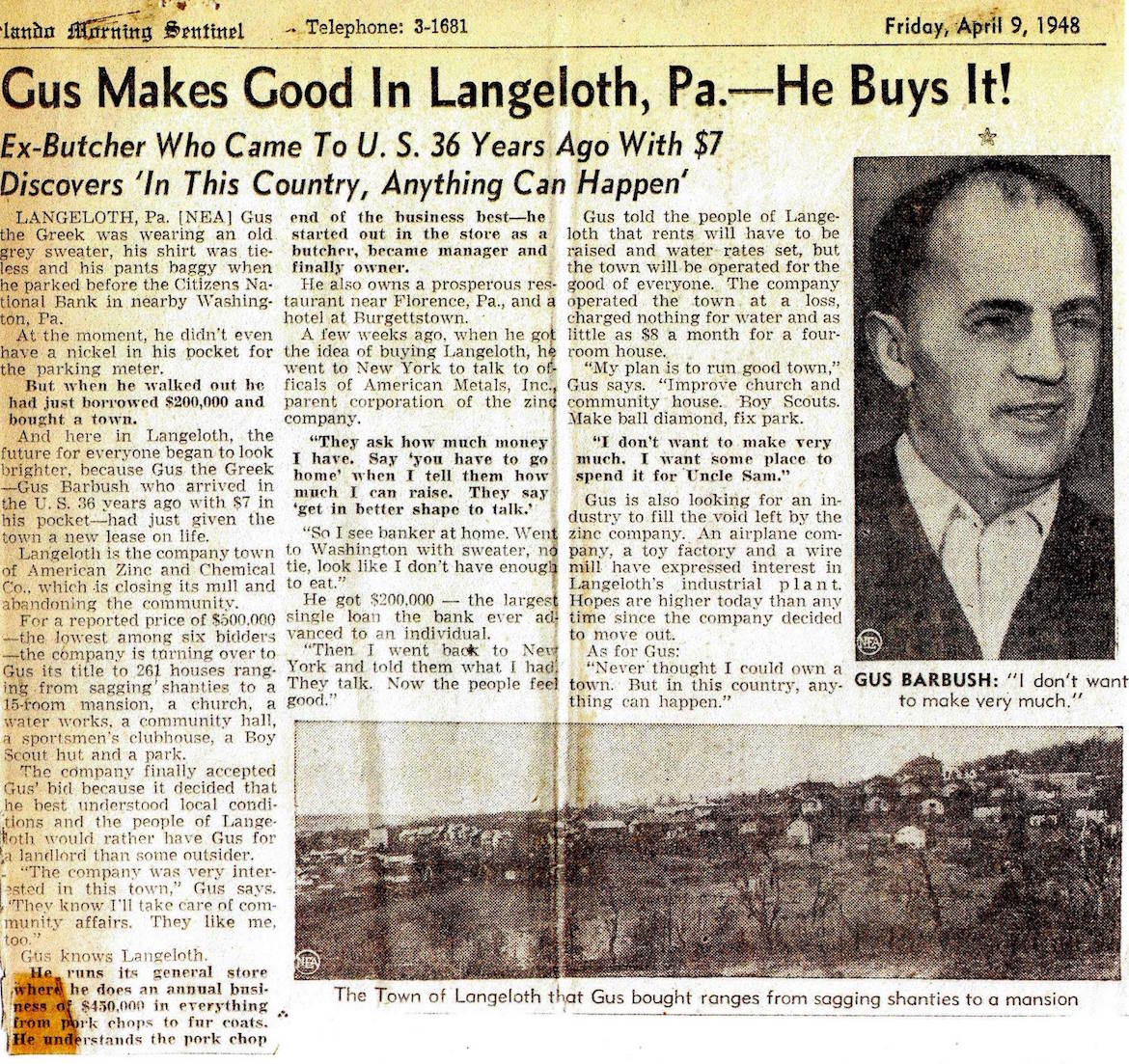 Uncle Gus Barbush, as he was known in the area, was a legend in Western Pennsylvania, donating large sums of money to help local families, as well as to numerous charities and the local Children's Hospital of Pittsburgh.
Every year he created a Christmas light spectacle of his giant home on the hilltop in Langeloth, PA and thousands would come and view it, while leaving a donation for Children's Hospital.
*****
Since you're here… I have a small favor to ask.
More and more people than ever before are reading The Pappas Post and despite increasing costs to maintain the site and provide you with the quality content that you deserve, I will never "force" you to pay for our website or add a paywall. I believe in the democracy of the internet and want to keep this site and its enriching content free for everyone. But at the same time I'm asking those who frequent the site to chip in and help keep it both high quality— and free. We've implemented a "free-will" annual subscription for those who want to support our efforts. I guess it's fair to call it a philotimo subscription… because you don't have to do it but it's really the right thing to do if you love the site and the content we publish. So if you like The Pappas Post and want to help, please consider becoming a "philotimo subscriber".Click here to subscribe. If you'd rather make a one time donation, we will gladly accept any amount, with appreciation. Click here to donate any amount.