A family in the United Kingdom is seeking a "last resort" stem cell donor for their 24-year-old son named Alex who is battling cancer for the sixth time in the last five years.
Doctors told the young man that his cancer is "incurable" after his latest relapse in August 2021.
"We have sought a stem cell match in the UK and Greece with no success," Sarah Mallick of the London-based Leukaemia Cancer Society told The Pappas Post via email. "He has had chemotherapy and a stem cell donation from his mum who is a partial match. These have bought him a little time but a full match stem cell donor is his last chance."
Alex Nicholson, who lives in Basildon, Essex county, was 18 years old when he was first diagnosed with Hodgkin's Lymphoma. He had begun feeling unwell approximately five months before the official diagnosis.
"At first, I didn't know what Hodgkin's Lymphoma was, so when they told me it was cancer, it was a shock. I had my mum around me trying to calm me down," Alex told Essex Live in a September 2021 article. "I was alright after a while but it was the initial shock for a good day or so. But then I thought I just have to crack on with it."
The Nicholson family shared a summary of Alex's story with The Pappas Post via email.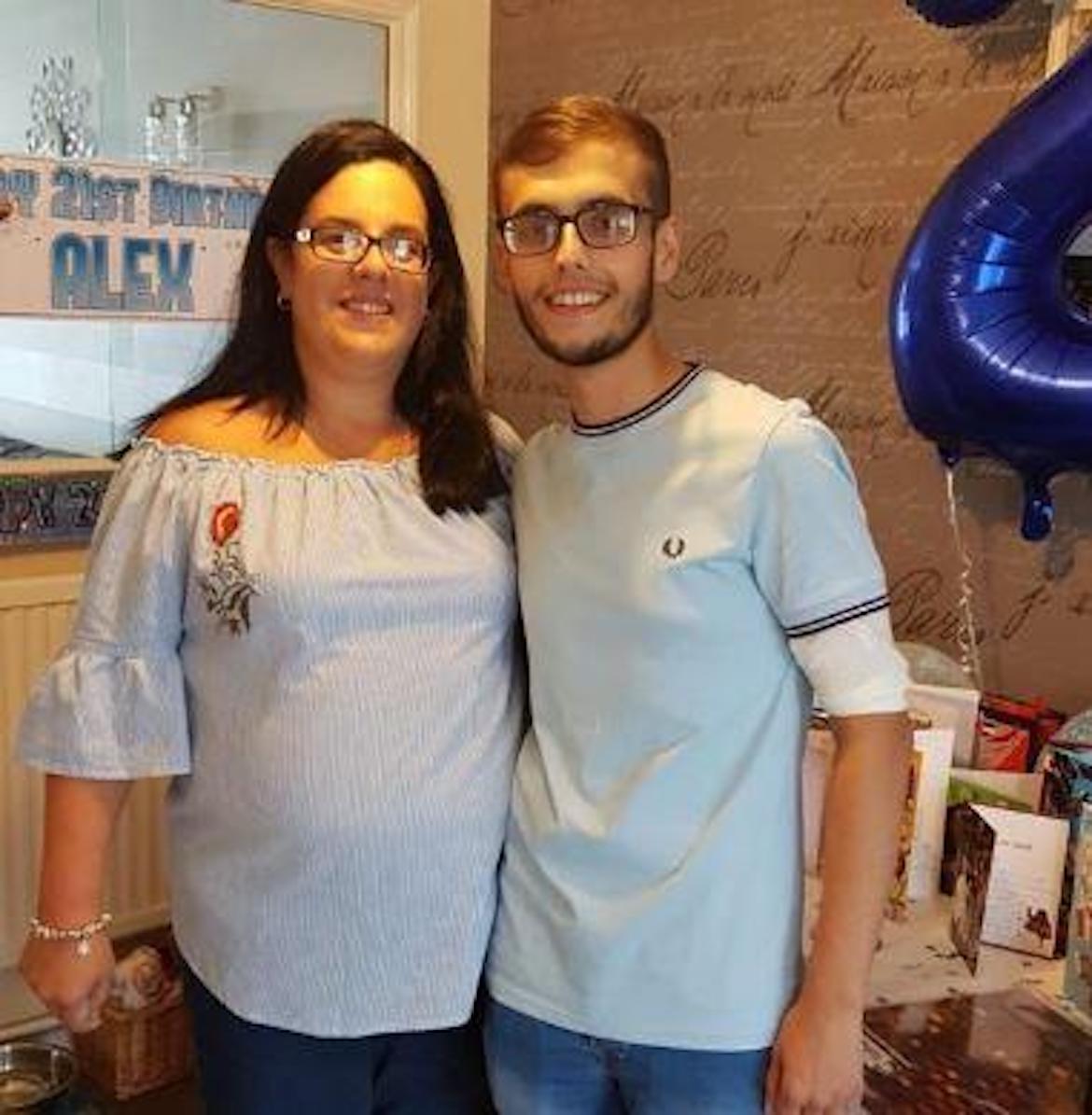 ---
Alex has a wide smile and meeting him you would not guess that his life is at risk. He is 24 loves music and football and spends much of his time learning new songs to play on his guitar. His background is a mix of English and Greek heritage.
Alex was diagnosed with non-Hodgkin's Lymphoma (a blood cancer) in 2016. In the last 5 years he has had two stem cell treatments from a partial match and a trial drug. This drug nearly killed him, but it did put him into remission. Then he relapsed.
This is Alex's sixth battle with cancer in five years. Three weeks ago, his doctors at UCLH (University College London Hospital) stopped chemotherapy as it was having no effect. Alex was in his second year at college studying Music Technology when he was diagnosed. He is not working at the moment because of his health and his treatment schedule.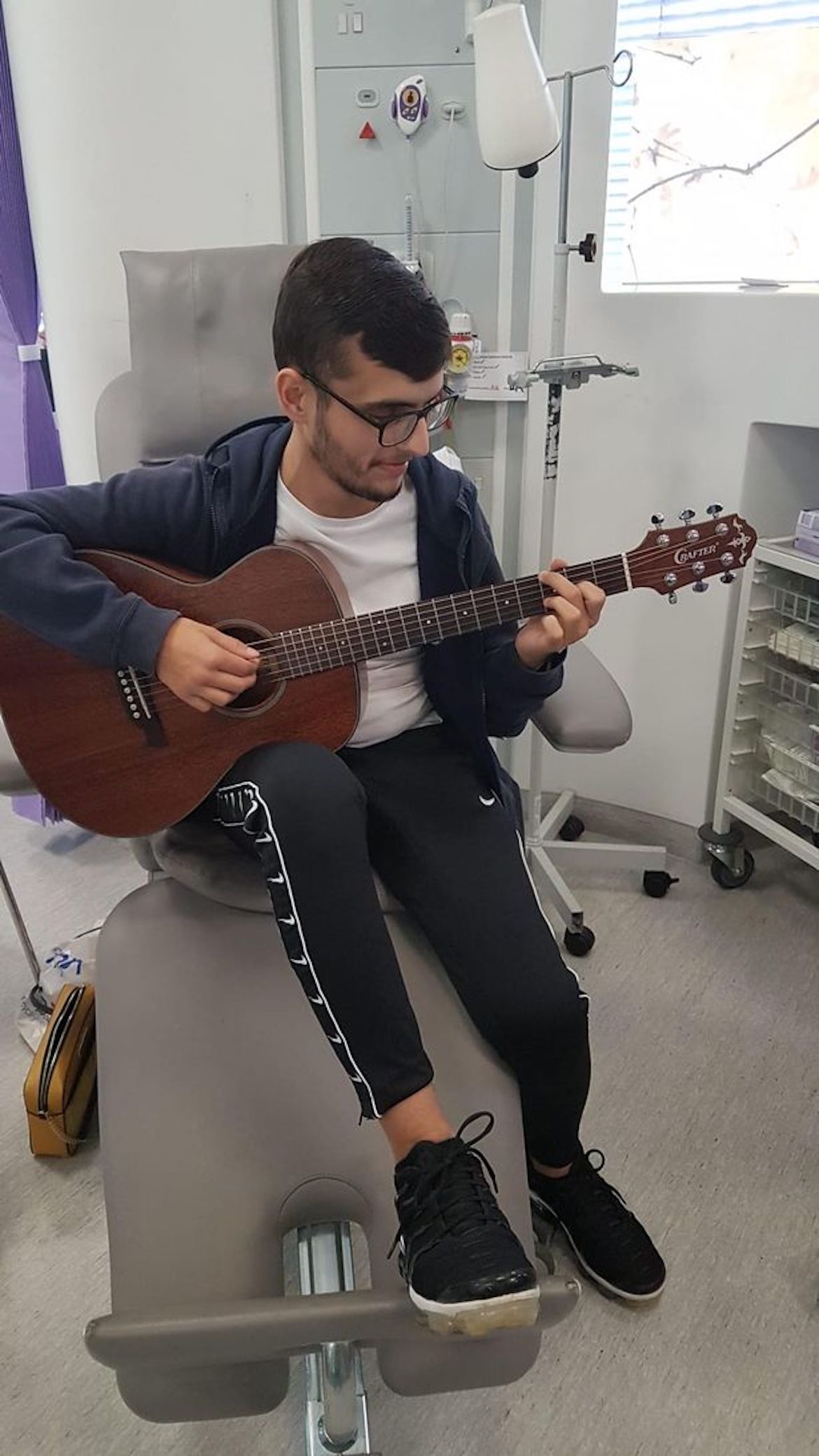 Alex's dream is work in music production. He was inspired by The Streets, the genre-hopping group originating in a London bedsit. Alex is a lifelong West Ham fan and loves supporting the team at their home in the Queen Elizabeth Olympic Park.
Alex has deep roots in East London, the family came from Canning Town a densely populated dockland community largely bombed out during the war. He now lives with his mum Debbie in Basildon, Essex. Alex's maternal grandfather came from Greece and his family originate from the island of Ithaca and city of Athens.
Alex's only chance of beating blood cancer is to get a stem cell transplant. The best match depends on a set of proteins on the surface of your cells called human leukocyte antigen (HLA) markers. Race and ethnicity affect HLA markers, certain combinations are common to different ethnic groups. These common HLA markers make matches more likely among people of the same ethnicity or race.
Alex has both Greek and English ethnicity – a good match for him is likely to be Greek/English mix but they could be of either Greek or English origin. And because people have moved all over the world his best match could be someone who lives next door or someone on the other side of the world. His perfect match could be you.
---
Potential stem cell donors ages 18 to 40 in the USA can be accepted through Be the Match, a Minneapolis-based nonprofit specializing in bone marrow transplantation.
The World Marrow Donor Association has an international database of registries for potential donors around the world. All registries have their own unique criteria. Visit the association's website to browse the database.
For further inquiries about being a donor for Alex, contact Sarah Mallick of the Leukaemia Cancer Society via email.
---
Is The Pappas Post worth $5 a month for all of the content you read? On any given month, we publish dozens of articles that educate, inform, entertain, inspire and enrich thousands who read The Pappas Post. I'm asking those who frequent the site to chip in and help keep the quality of our content high — and free. Click here and start your monthly or annual support today. If you choose to pay (a) $5/month or more or (b) $50/year or more then you will be able to browse our site completely ad-free!

Click here if you would like to subscribe to The Pappas Post Weekly News Update