Calling "the ultimate homecoming" Arianna Huffington flipped the "on" switch for the latest international edition of The Huffington Post in her birth country of Greece. The Greek language edition of Huffington's global media empire marks the 14th international edition in 10 different languages.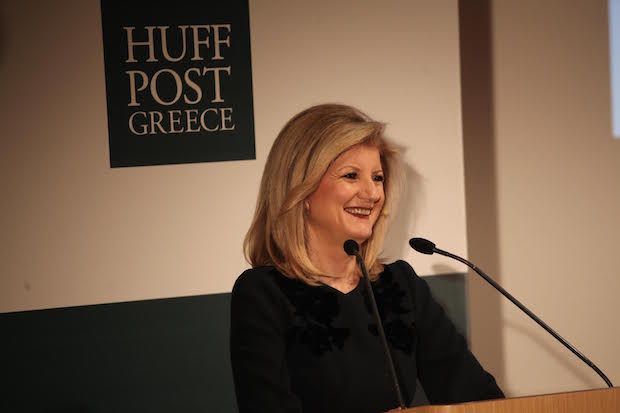 "Ever since we decided to expand globally, I have wanted HuffPost to come to Greece especially given the challenging times Greece has been going through, but we wanted to do it in a way that made sense from a business point of view," said Arianna Huffington, the president and editor in chief of Huffington Post Media Group, who was born in Greece. "For me personally, it's the ultimate homecoming."
She gave her remarks at the site launch, hosted at the Acropolis Museum on Thursday, November 20th and wrote about the launch and her personal homecoming experience on the main US site, with a headline "Honey, I'm home."
The Huffington Post, which is owned by AOL Inc., AOL, began to expand aggressively overseas in 2011, setting a trend that other online news operations like the MailOnline and BuzzFeed have followed. It began with HuffPost Canada and HuffPost U.K in 2011 and expanding through partnerships into France, Spain and Italy, the following year. In 2013, it created editions for Japan, Germany and North Africa and in 2014 opened Brazilian and Korean pages.
The sites have their own editorial staffs with back office operations like ad sales being handled by the local partners.
In August 2014, the U.S. version of the Huffington Post had 115 million unique visitors in the U.S., according to research firm comScore Inc., marking the first time the site had crossed the 100 million mark.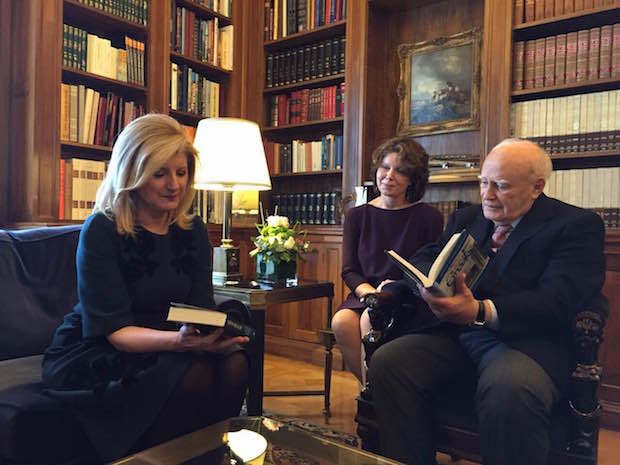 While in Greece, Huffington held top meetings with officials, including the President of the Hellenic Republic, Karolos Papoulias.