A Monday evening fire has destroyed Kimisis Tis Theotokou Greek Orthodox Church in the Park Ex neighborhood of Montreal.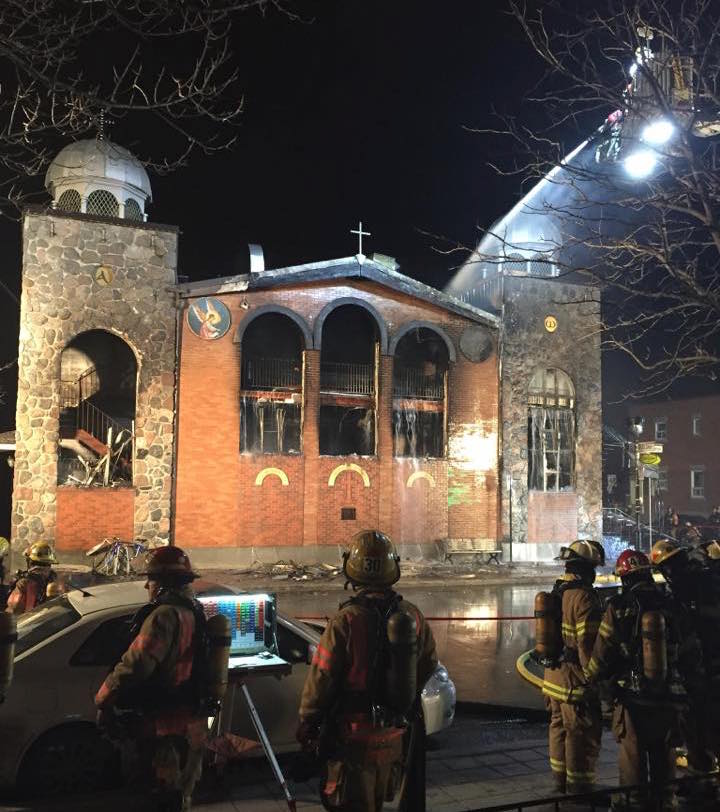 The fire broke out just after 8 p.m. at the church on de l'Épée Ave. at the corner of St-Roch St. in Parc Extension, said Montreal Fire Department operations chief Richard Bourdeau.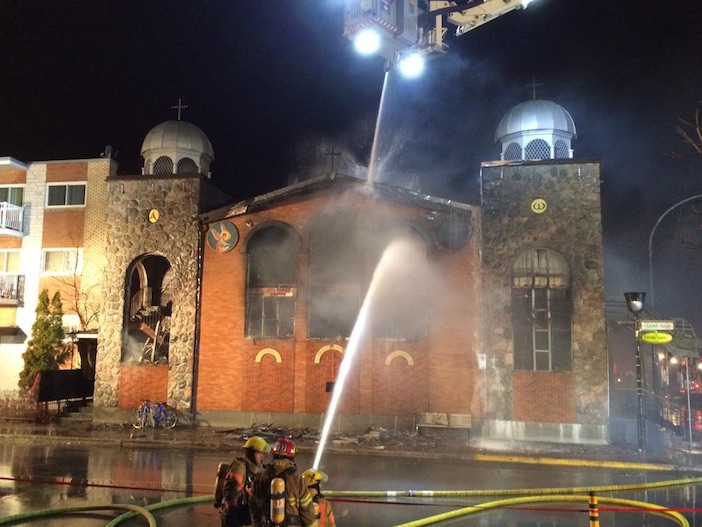 The church, built in 1962, could be a total loss, said Bourdeau. It is one of four Greek Orthodox Churches in the densely populated ethnic neighborhood, which although has lost a lot of its Greek residents to suburban migration over the years, remains an important part of that city's Greek community.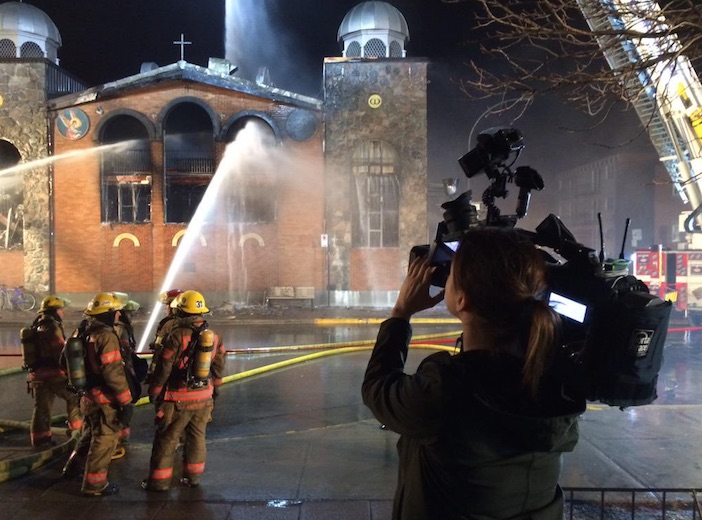 About 80 firefighters responded to the three alarm fire. No serious injuries occurred during the incident.