A few weeks ago I launched a fundraising campaign to support volunteer efforts in various locations throughout Greece that were coping with the influx of refugees. Without any political agenda or an opinion or even a position on the matter, my knee-jerk reaction was one in response to the massive effort that average citizens were facing when they literally found people in need on their doorsteps.
Like many of these people, my opinion is that I needed to go beyond the politics of the matter and filter through all of the negativity and noise that was appearing online. I was raised in a way to do what I can to help people in need— no matter what their color, their religion, their race or if they had a handkerchief on their head or not.
Not in the headlines and not on the world's consciousness as a "refugee hotspot", the tiny Greek island of Tilos is also doing its part to make the lives of refugees fleeing to Europe a bit easier— at least for the few days they are on this hospitable island.
With the full support of the island's mayor, efforts are now under way to create a model center for humanitarian aid on a plot of land that has been donated to the municipality by its owners. In the past several years, when refugees started arriving on Tilos, volunteers used open areas around a monastery, under trees and most recently in an abandoned military barracks to feed, cloth and provide medical attention to arriving refugees.
Although the numbers don't seem as staggering as on other Greek islands like Lesvos and Kos, which are in daily headlines throughout the world, when you think that a tiny island with two villages and a population of only a few hundred people has already received and cared for over 5,000 refugees— it is indeed, staggering.
The residents of the island have responded every step of the way with whatever support they can offer. And they are doing this without a presence or any financial support from the Greek government.
The people— regular citizens, shop keepers, housewives, fisherman— they're all doing this on their own.
"Anyone who had a boat would sail out and look for boats that needed assistance. Elderly women rushed to buy baby formula and volunteers cooked up meals in the huge pots used for church feasts. We opened up the Monastery of Panaghia Politissa, as well as the island's hotels to the refugees," said Tilos Mayor Maria Kama-Aliferi.
Many were even taken into people's homes. "How can you allow an infant of 20 days old to sleep outside?" she pondered in disbelief.
The Tilos volunteers have done remarkable work in responding to this crisis and have organized in a way that could be a model for others to follow.
I've been inspired by the efforts of others, like Nial Adams and Howard Turner, I started an Indiegogo campaign to try and rally my own community of family, friends and readers of my website, The Pappas Post, into action.
Nial is a British artist who channeled his talents to support the Tilos volunteers with a GoFundMe page to auction one of his oil paintings, raising more than £500 in the process. Nial has never been to Tilos but he was inspired to help after he saw the tremendous effort by the volunteers there.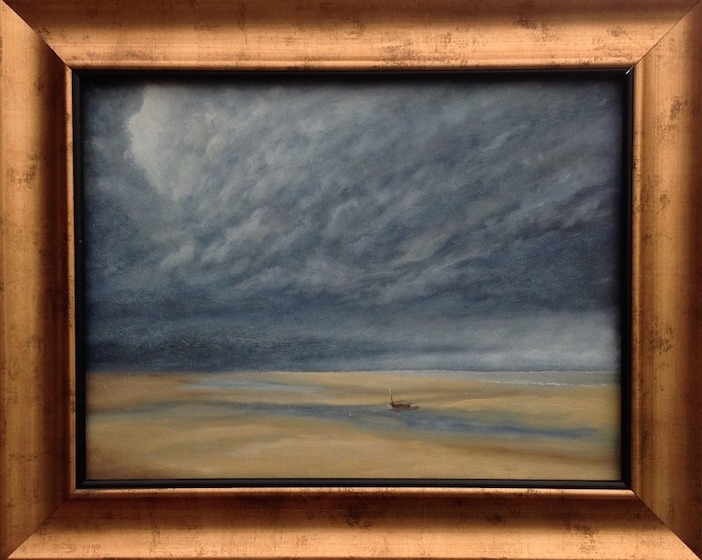 Howard Turner is another generous man who, after vacationing on Tilos and experiencing the volunteer effort first hand, realized he had to do something. He launched his own fundraising campaign to raise money for a specific purpose— the purchase of temporary beds the volunteers could use at their reception center. Howard also turned to crowd funding and raised a staggering £2,801. He purchased sun beds that were shipped and delivered to Tilos, solving a huge problem for the volunteers on the island.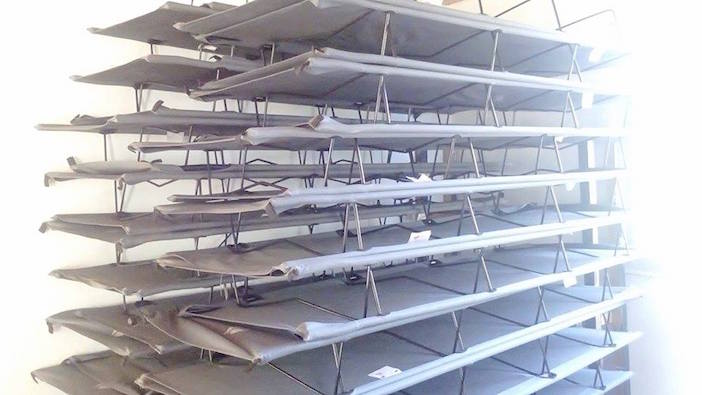 I've personally been in contact with Elena Pissa, one of the volunteers who is supporting the efforts on the island and we have identified certain needs on Tilos which we will support with our fundraising campaign.
Our goal is to raise $10,000 for the Tilos volunteer group to assist in their efforts to complete this "hospitality center" on their island and provide them with the necessary funds to complete construction and obtain all of the supplies they need.
I'm overwhelmed at the response so far with dozens of people coming together to raise almost $3000 towards our efforts. After consulting with an ad hoc team of friends and supporters, we've decided that our first target will be to raise $10,000 for the amazing volunteer team on the island of Tilos.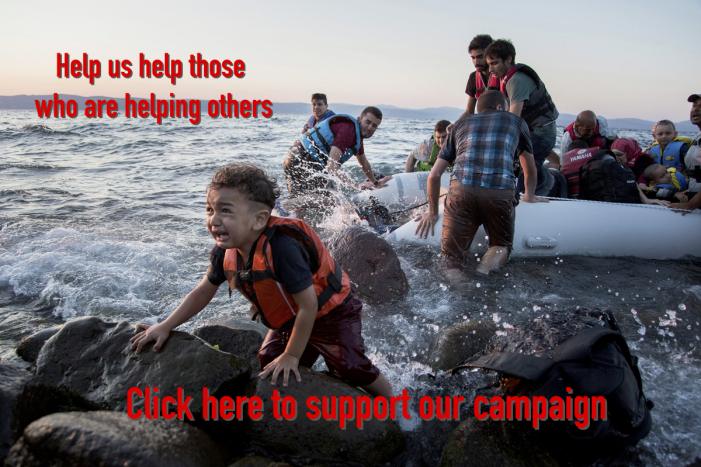 Please consider donating or sharing this campaign by clicking this link.