Evellyn Tsiadis wanted to do something special for her mom, Irene Leontarakis, for her 85th birthday. And anyone who knows Evellyn knows that a fancy cake isn't that "special." Nor is a basic surprise party.
No. Evellyn wanted to do something to honor the lessons she's learned from her mom over the years and to recognize her for instilling in her— and so many others around her— a sense of giving, solidarity, love and support for fellow humankind.
"By this stage of life there isn't much you can buy an 85 year old sweet mother," Evellyn told me when sharing her idea.
So she decided to create YiaYia Irene's Comfort Closet inside Somerville Middle School in New Jersey.
Evellyn saw a clip on television about "comfort closets" and how they were being set up in schools throughout the country to help students who may not be getting the things they need at home for general hygiene.
The projects are usually handled by the school nurse at a school that might have a population of students that are in need for everyday products.
Comfort closets usually contain things like body wash, dental care, feminine hygiene items, bandaids, shampoos and deodorants.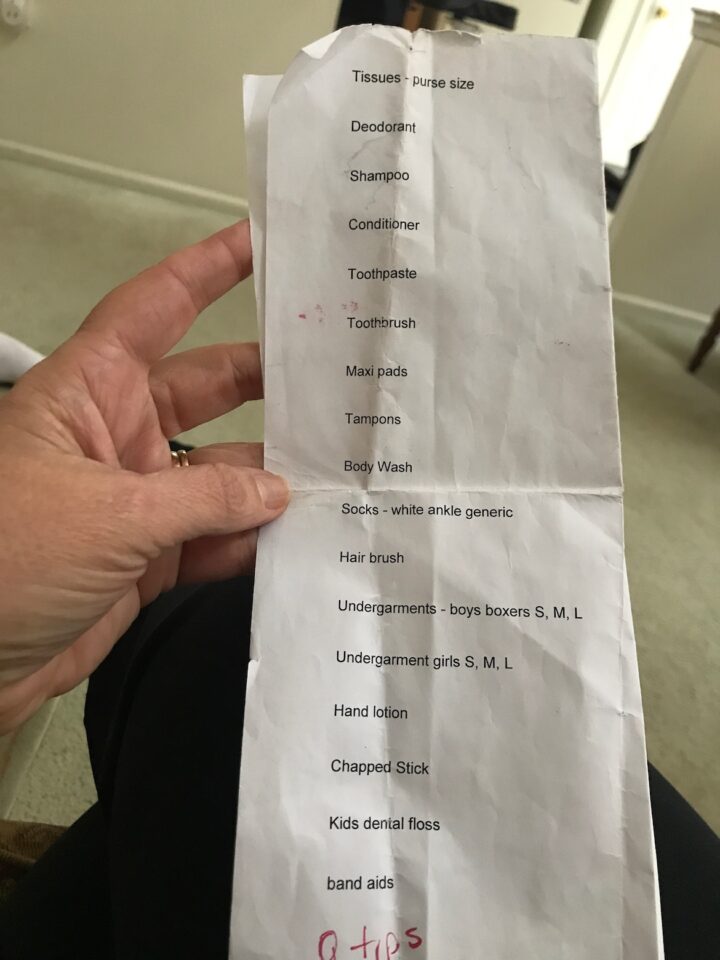 These closets allow children of need an opportunity to select supplies they may not have at home since many families have to choose between food and "amenities" like hygiene products.
"Even in suburban New Jersey where we live, we see distressed families who are living paycheck to paycheck," said Evellyn.
"Imagine a young woman needing feminine hygiene products and being too embarrassed to ask her parents because she knows the family is strapped for cash."
Hygiene is also a root cause for bullying. Kids whose families cannot afford basic items like toothpaste or deodorant are often targeted by other kids.
"Children are in need of everyday essentials but families have to select what is more important," said Evellyn.
So in honor of her "manoula," who herself was an orphan and didn't always have what she needed growing up, Evellyn is creating a comfort closet in her name.
Yiayia Irene's Comfort Closet is already stocked with a lot of products that Evellyn, herself, purchased from local shops and will be restocked regularly during trips to the store with her mom when she visits from Florida— affording her the opportunity to be involved in the giving process.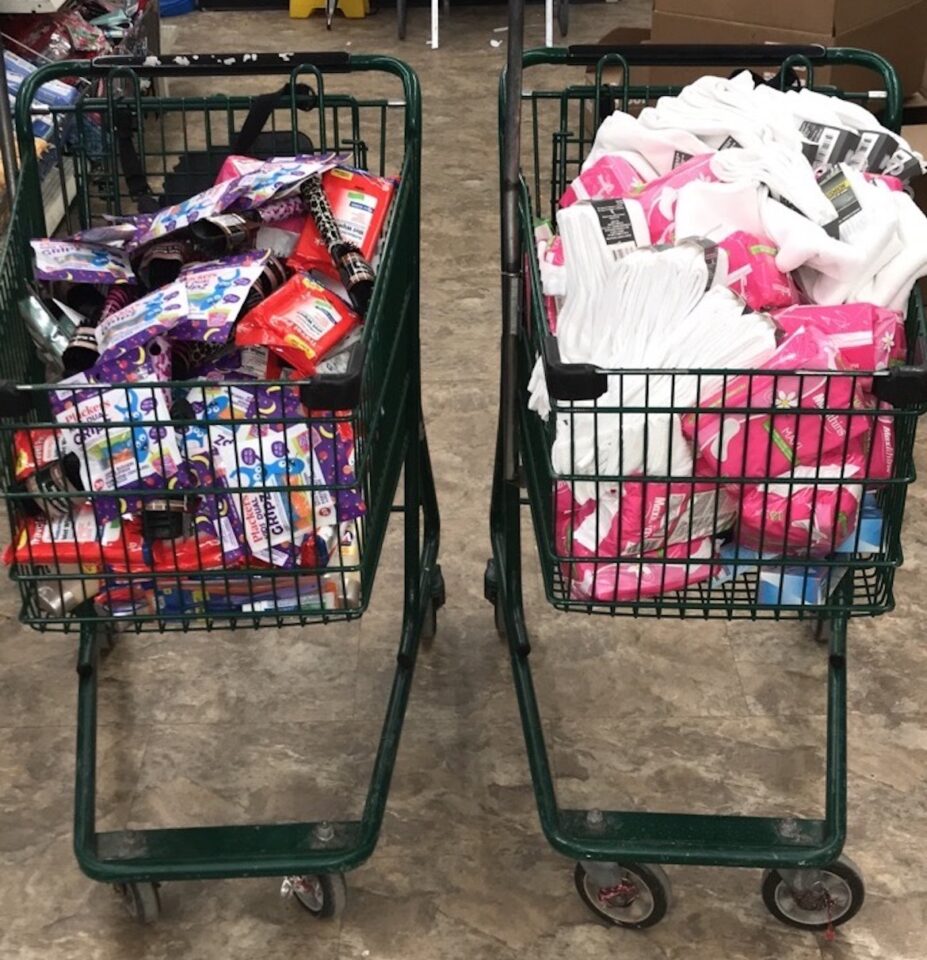 "My manoula was one of eight sisters— and orphaned when her parents were killed during the Greek Civil War. She knows what it's like to not have food and other daily essentials," Evellyn said.
"Can you imagine her joy knowing that we're filling carts with daily essential items for young people from her community?"
Evellyn also hopes this move will inspire others to create similar comfort closets in honor of their family members throughout the country. "
It's about creating a wave of gratitude for what we received from them, and transforming that into goodness and solidarity with kids in need."
For Evellyn, it's all about helping children in need in a respectful loving manner— with dignity. After all, that's what Yiayia Irene taught her kids.
---
---
Is The Pappas Post worth $5 a month for all of the content you read? On any given month, we publish dozens of articles that educate, inform, entertain, inspire and enrich thousands who read The Pappas Post. I'm asking those who frequent the site to chip in and help keep the quality of our content high — and free. Click here and start your monthly or annual support today. If you choose to pay (a) $5/month or more or (b) $50/year or more then you will be able to browse our site completely ad-free!

Click here if you would like to subscribe to The Pappas Post Weekly News Update