When Stratis Camatsos decided to move back to his home country, Greece, with his wife and child, amidst one of the worst financial crisis that it has and is still enduring, people thought that he was crazy. Where others saw insanity, Stratis saw opportunity, one that would combine family tradition with giving back to society. Thus, he went to work to bring to life and share with others his family's love for olive oil.
Stratis comes from a family of farmers— his grandfather harvested olives and made olive oil, as was his father, who also returned to Greece after emigration to the United States, to pursue and continue his passion of olive farming.
"The idea was," Stratis told The Pappas Post, "to not only bottle our quality extra virgin olive oil, but also to make a little different that would give something back to society and the environment. Therefore, I proceeded to make a social enterprise, the first Greek olive oil to do so. Our concept is that for every bottle sold, we plant a tree in a deforested area in Africa.
The result was evoᶾ, and idea of evolution, environment and experience. A love of labor which embodied history and service, evoᶾ is a story. A prefix for evolution, it is something that gives rise to the birth of a new concept, of an olive oil with a social cause.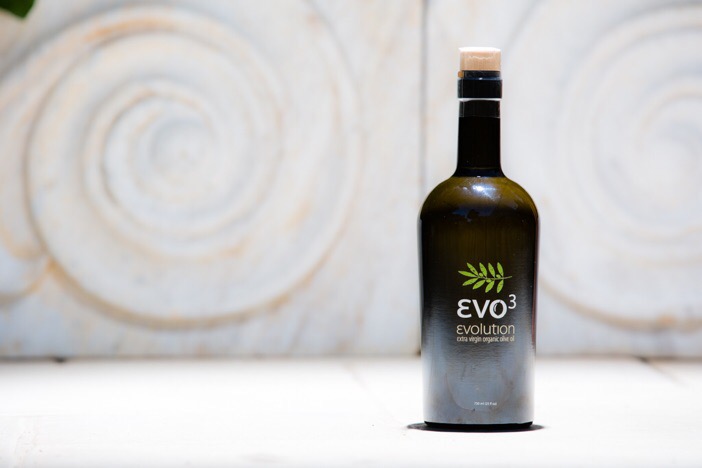 However, the story actually begins on the island of Lesvos during World War II, where Ioannis Kamatsos, farmer and father of five and Stratis' grandfather, bore the winters and fought off starvation to produce olive oil, his most precious commodity. He would load his oil onto a small fishing boat in the middle of the night, crossing the Aegean Sea to the mainland, evading German and Italian soldiers, risking his life for his family, to trade his valuable olive oil for enough food and supplies to keep them alive during the harsh times of the war. The oil had saved himself and his family.
His son, George Camatsos, bore his own journey, immigrating to the United States by himself when he became of legal age, trading his father's olive trees for knowledge in medicine. After 27 years in the United States, his return to his native island brought an intense desire to pick up where his father had left off. George put every ounce of his passion to reinvigorate his olive trees and to continue producing the valuable juice of the olive. Transforming the production to organic cultivation using sustainable methods, he also continued to use the traditional methods that he had learned from his father. This knowledge is now being passed on to his youngest son, Stratis.
evoᶾ is different from the rest of the olive oils in the market, not only because of its high quality, but also because of the environmental and social cause behind it. The heart of evoᶾ is its concept. For every bottle sold, a tree will be planted in a deforested area in Africa – specifically in Ethiopia and Madagascar. These areas are incredibly impoverished, thus by employing locals to plant and further take care of the trees, new employment opportunities are also created. Furthermore, allowing parents to be able to earn a decent wage, they become able to afford to send their children to school and get an education and thereby protect them from falling into forced child labor to survive. After planting and careful monitoring, their land becomes fertile for farming with a sustainable ecosystem.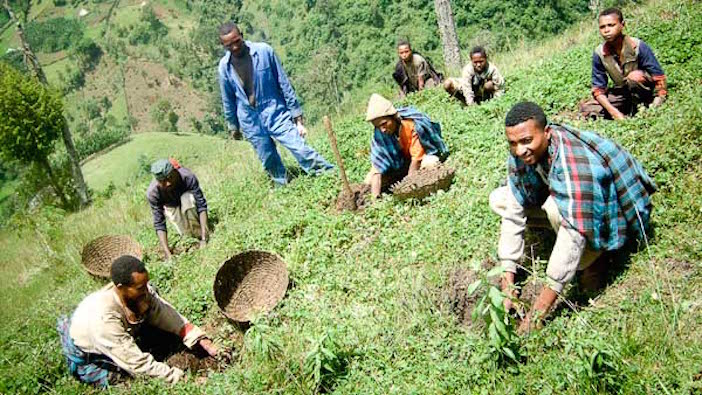 Stratis is able to able to achieve this by their unique public-private partnership. He has teamed up with a non-governmental organization, Eden Reforestation Projects, who has been planting trees in Africa for over 10 years. The organization provides the know-how, takes care of the on-site logistics, the upkeep of the tree nurseries, and the setting-up of an after-care program.
In addition to its social aspect, evoᶾ gives consumers a high-quality, exquisite organic olive oil which comes straight from the family olive groves and is produced only from the native types of olives found on the island of Lesvos. It is a natural blend of aromatic sensations forming a velvety, fresh olive oil with a delicate piquant finish. In its first year on the market, it was awarded a silver medal at the New York International Olive Oil Competition 2014 for its taste and quality, a bronze medal at the Greek Olive Oil Competition 2014 for its unique branding concept of a social enterprise, and a Diplome Produit Gourmet award at the AVPA World Edible Olive Oil competition Paris 2015.
Keeping traditional methods of harvesting was of the utmost importance for Stratis. He also combined them with sustainable methods in order to keep his family's groves 100% organic and free from pesticides.
Stratis's own journey has involved keeping the traditional family methods, focusing on quality, and taking the family olive oil to another level by establishing the brand evoᶾ, which is an organic olive oil with a heart. The motto "taste love, give life" encompasses all these ideals.
The aim is for everyone to share the passion and love for extra virgin organic olive oil and its exquisite aromas and taste. However, Stratis not only wants everyone to be a part of his story of buying one bottle and planting one tree, but also to be a part of our greater journey. He hopes to inspire like-minded people to ask the question, "What's my cause?" and to take that step into their own evolution by creating something sustainable and joining those who want to serve and who aim to bring business to another level by ensuring they not only take from, but also give back to society and the environment.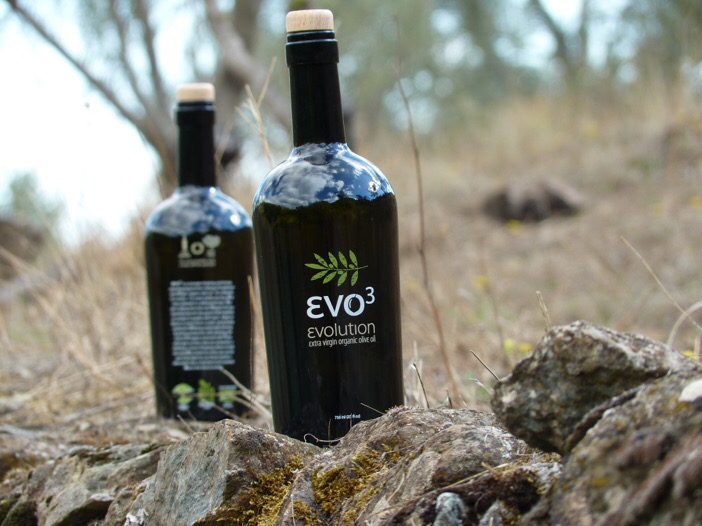 After a year and a half in the business, the company is expanding their line of products with a sweet olive jam made from organic green olives and a series of salad dressings. It will keep the social and environmental aspect throughout their products planting a tree for every product sold, but it will also create a truly sustainable cycle by already having teamed up with a local women's cooperative on Lesvos to manufacture and bottle the jam. This will help the local economy by helping sustain these womens' jobs as they are financially vulnerable.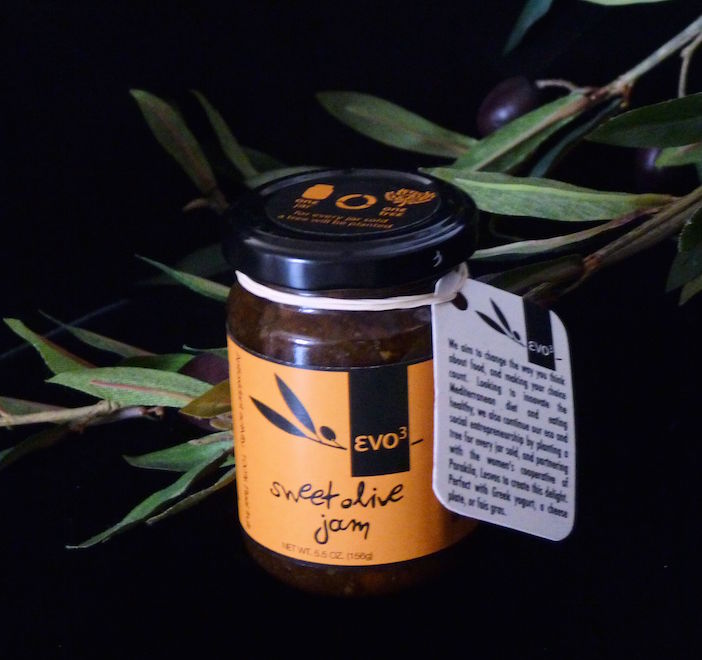 evoᶾ entered the US market but is now only available in New York.
"We are looking to expand into more cities and states, but of course that takes time. We are happy with the results thus far, although as a Greek small business, it is not easy to make it with limited resources and few opportunities to collaborate, but we are passionate with what we are doing and we are determined to make our brand known," Camatsos said.
READ ALSO: 10 Questions with Stratis Camatsos.