The photo of a young Syrian toddler who washed up on a Turkish beach after his family attempted to flee to the island of Kos caught the attention of Cristal Munoz-Logothetis and stayed with her for days. Logothetis, a mother of a two-year-old from Glendale, California couldn't get the image of young Aylan out of her head, until she had a "eureka moment" and decided to do something about it.
"I spent my free time scouring the internet trying to understand what exactly was going on over there. I spent hours on The Pappas Post and read every single one of your stories about the crisis and how people were helping in all kinds of ways," Logothetis said.
"I realized that as a mother, I couldn't just sit back and do nothing," she told The Pappas Post during a layover in New York City en route to Greece, adding that the publication helped her craft an apolitical view of what was happening half a world away.
"What The Pappas Post does directly impacted my campaign because you stripped all the political nonsense and focused on the problem, the refugees and what people are doing about it and no other press is doing that. They'd rather talk about ISIS and how bad the Syrian government is. How does that help anything?!"
Logothetis came across photo after photo of refugee mothers– as well as some fathers– carrying babies off boats and trekking hundreds of miles to safety and the images were heartbreaking.

Logothetis is en route to the island of Kos, where her husband's family is from, to deliver thousands of baby carriers that she has gathered through a campaign called Carry the Future, via the crowdfunding site Indiegogo.
Remarkably, what started as a campaign to raise $2,500 for a hundred baby carriers has become a nationwide movement, primarily of mothers, raising almost $40,000 and several thousand baby carriers, along with donations from almost 1,000 people. Logothetis uses a Carry The Future Facebook page and her Mamabebe blog to communicate with supporters and spread the word about her campaign.
"Anyone who has had to hold a baby knows how heavy they are," she said, adding that "I can hardly carry my son through the grocery store."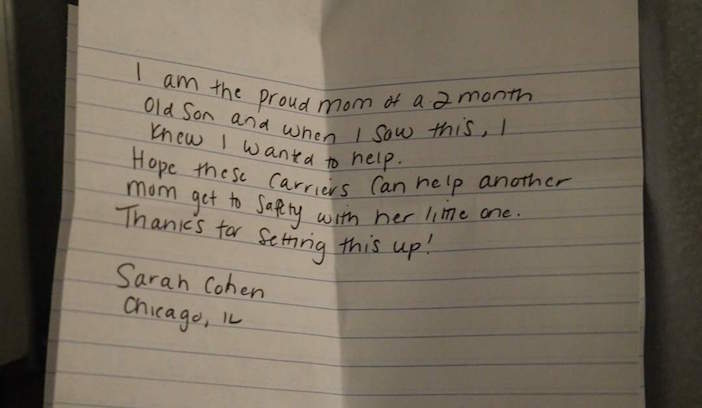 The response to Logothetis' campaign has been remarkable as support funds and baby carriers are arriving from all corners of the country, many with notes attached to them from American mothers, sending thoughtful messages of support to the Syrian mothers who will use the carriers.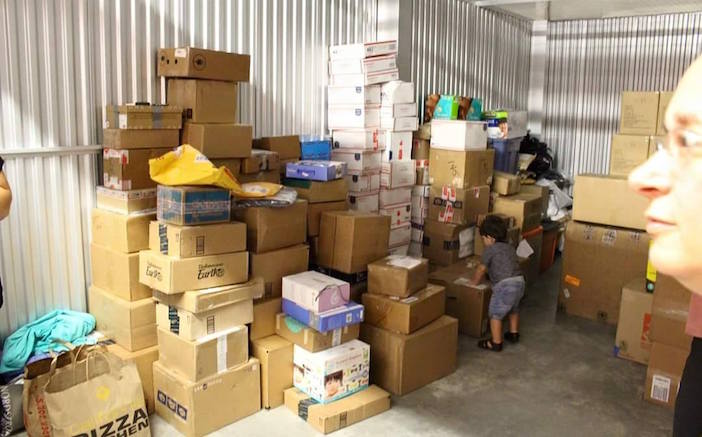 Together with a team of volunteers, she arranged all of the logistics of the project, renting a storage facility to house the donated goods and even received numerous corporate donations from companies like Kolcraft and Boba, which specialize in baby carriers.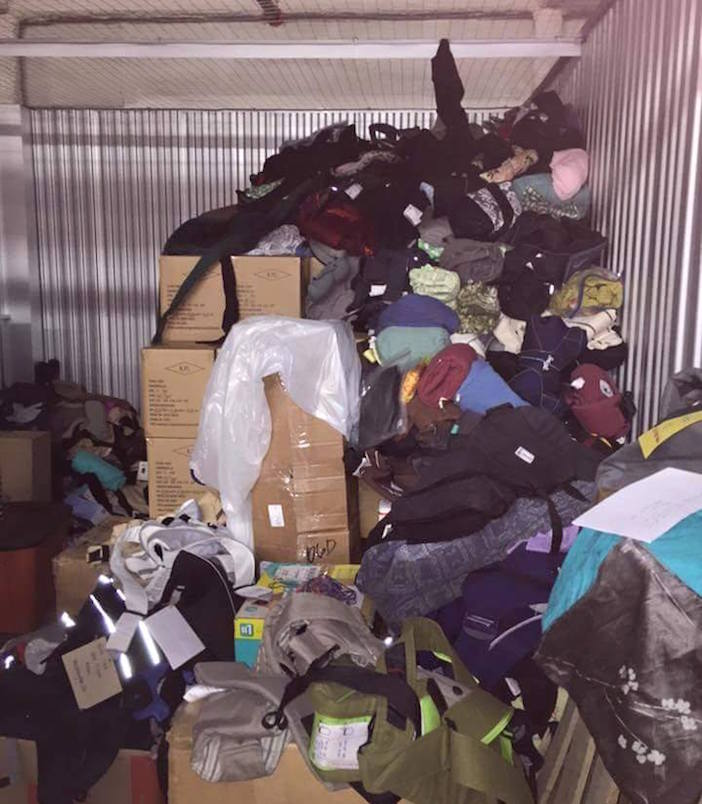 Logothetis will spend a week on Kos, then head to Athens, where she and her team need additional support and are looking for more volunteers to join them. A second phase of the campaign will focus on Serbia, the route used by most of the refugees attempting to make it to northern Europe.
Click here to see Carry the Future on Indiegogo.