For only the 6th time in almost a century, a Greek Orthodox Divine Liturgy was celebrated at the historic monastery of Panagia Soumela in mountainous Trabzon, Turkey— known to Greeks as Trapezounda. Ecumenical Patriarch Bartholomew celebrate the liturgy, with hundreds of pilgrims from throughout Greece, Russia, the United States and the world in attendance.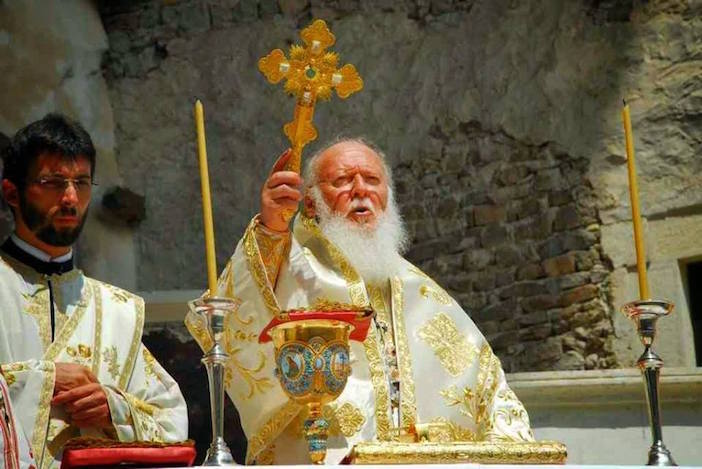 The area was once the focal point of the thriving Pontian Greek community with millions of ethnic Greeks scattered throughout numerous town and cities of the Black Sea shores.
Founded in 386 AD, the monastery is dedicated to the Virgin Mary and revered by Pontian Greeks as an important religious and cultural center for centuries.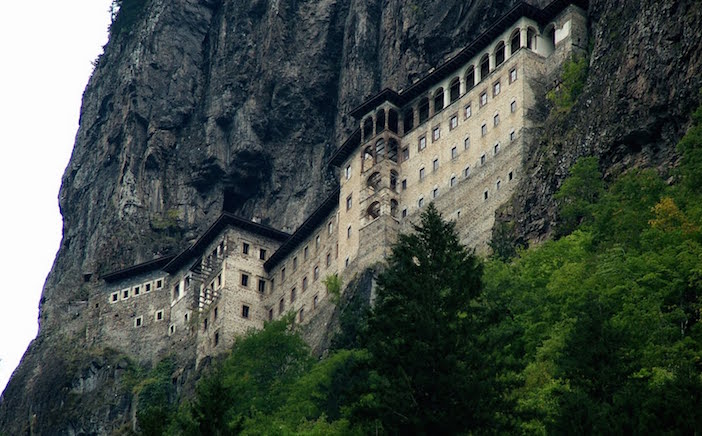 Following the conquest by the Ottoman Sultan Mehmed II in 1461, it was granted the sultan's protection and given rights and privileges that were renewed by following sultans. The monastery remained a popular destination for monks and travelers through the years.
The site was abandoned in 1923, following forced population exchanges between Greece and Turkey and the massacres of hundreds of thousands of Pontian Greeks in the region. The departing monks were not allowed to take any property with them, so they buried Soumela's famous icon under the floor of the monastery's St. Barbara chapel.
In 1930, a monk secretly returned to Soumela and retrieved the icon, transferring it to the new Panagia Soumela Monastery, on the slopes of Mount Vermion, near the town of Naoussa, in Greece.
In the years that followed, looters and vandals damaged much of the Monastery, destroying valuable iconography and frescoes painted on the walls of the numerous chapels and buildings.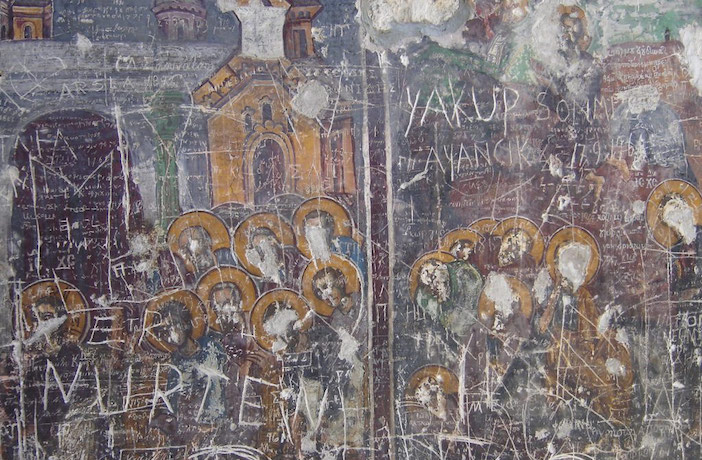 In a historic move in 2000, the Turkish government permitted Ecumenical Patriarch Bartholomew to celebrate a Greek Orthodox Divine Liturgy— the first one in almost 90 years since the monastery was abandoned. Since then, services have been held every 15th of August in commemoration the feast day of the Formation of the Virgin Mary with hundreds of pilgrims flocking to the site from throughout the world to take part.
As of 2012, the Turkish government is funding restoration work, and the monastery is enjoying a revival in pilgrimage from Greece and Russia.