The Melbourne-based Pedia Greek School has set a new precedent in the language learning community with an immersive program that teaches students using virtual reality.
In conjunction with the company ImmerseMe — which provides the virtual reality modules — the school is providing students with a virtual environment where they "immerse" themselves in everyday social situations and practice Greek conversation skills.
The Pedia Greek School is Australia's first community language school to create such a program.
In Australia, community language schools are defined as those which offer lessons after school or on weekends and which help children to maintain their heritage language. The country currently has 181 such schools teaching up to 45 languages.
Pedia Greek School Director Margaret Kolokithas said the school's virtual reality program will not help students better understand the Greek language, but also better understand such technologies in their academic and professional lives.
Kolokithas said her staff has taken extra effort to ensure that the program accommodates students.
"We have tailored the ImmerseMe program to our curriculum and the needs of our students," she said. "We strongly believe that using virtual reality learning will take the love of learning our beautiful language and culture to a higher level."
She said that the school has been an "innovator" and "leader" over the years by introducing various teaching methods based on cultural immersion, technology and hands-on learning.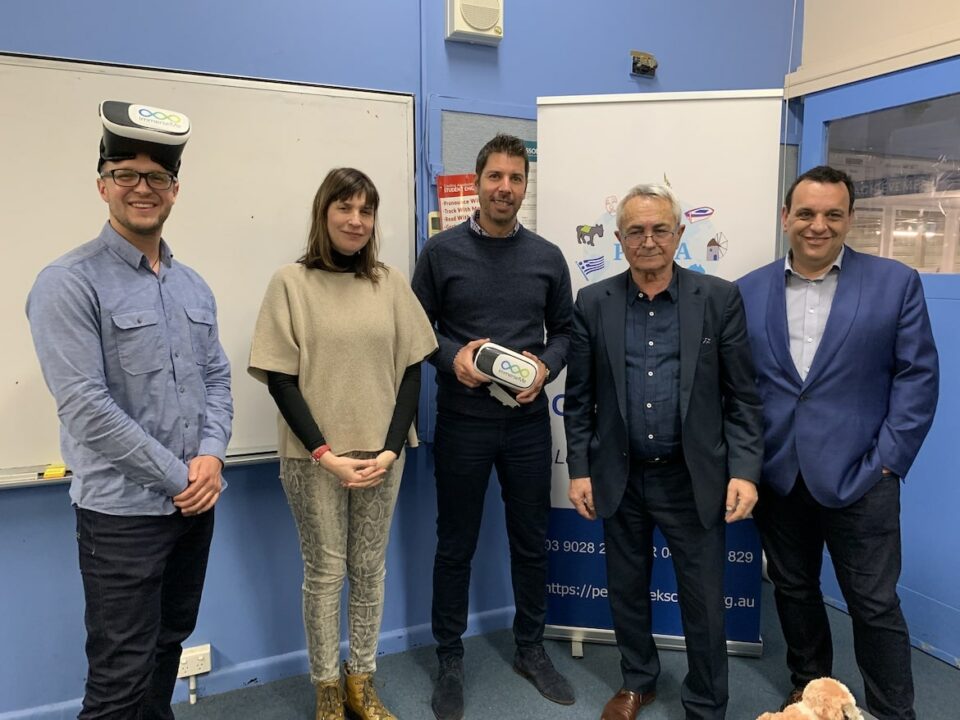 Pedia Greek School Principal Christos Vatranis called the new program an "exciting innovation" that will allow students to learn in a "fun and interactive way."
In the video below, ImmerseMe provides demonstrations of how the virtual reality program works. The program includes more than 3,000 interactive scenarios and allows lesson layouts to be specifically tailored based on student needs.
See the video
---
Is The Pappas Post worth $5 a month for all of the content you read? On any given month, we publish dozens of articles that educate, inform, entertain, inspire and enrich thousands who read The Pappas Post. I'm asking those who frequent the site to chip in and help keep the quality of our content high — and free. Click here and start your monthly or annual support today. If you choose to pay (a) $5/month or more or (b) $50/year or more then you will be able to browse our site completely ad-free!

Click here if you would like to subscribe to The Pappas Post Weekly News Update