Australia's Prime Minister Scott Morrison visited the thriving Greek community in Melbourne, while impressing those gathered with his Greek dance moves while flanked by dancers in traditional Macedonian dress and the clarinet playing in full glory.
Morrison visited the headquarters of Greek community, known as The Greek Centre, in the bustling center-city of Melbourne, home to tens of thousands of new Greek arrivals, as well as generations of Greek Australians whose ancestors emigrated to the country two, three generations ago and even beyond.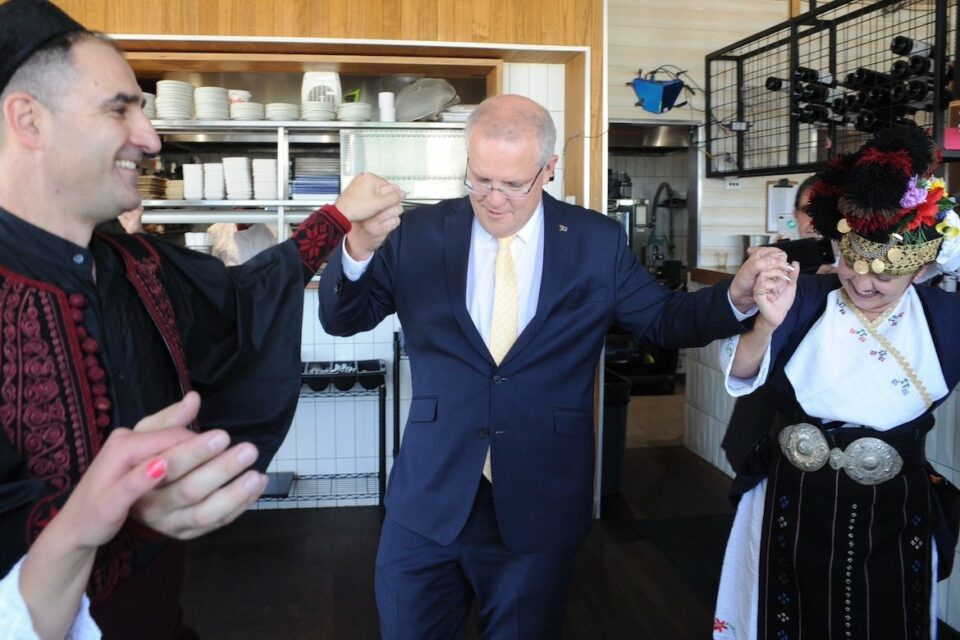 According to Neo Kosmos, Australia's oldest and largest publication for the Greek community, Morrison was given a brief tour of the facilities and then had a one-on-one meeting with the Greek Community of Melbourne's President Bill Papastergiadis.
According to the newspaper, the two discussed the state of Greek language teaching in Australia, pensions of Greek-born immigrants who have been in Australia for decades and the needs of newly arrived migrants from Greece.
"It's impossible to think about Melbourne without thinking about the Greek community, these two ideas are inseparable," said Mr Morrison in his opening address stressing that the Greek community broadly has helped "built a great [Australian] nation," Morrison said to those who welcomed him.
Photos from The Greek Centre via Facebook
---