The following was penned by award-winning Australian author Will Kostakis, who is currently in the United States on a book tour for his latest book The Sidekicks.
As I walk into my first American author event, my phone vibrates in my pocket. Mom has just woken in my native Australia. Her message is short – "I'm with you" – and accompanied by a photo of us from 1992. We're at a McDonald's birthday party. I'm sitting on her lap, beaming.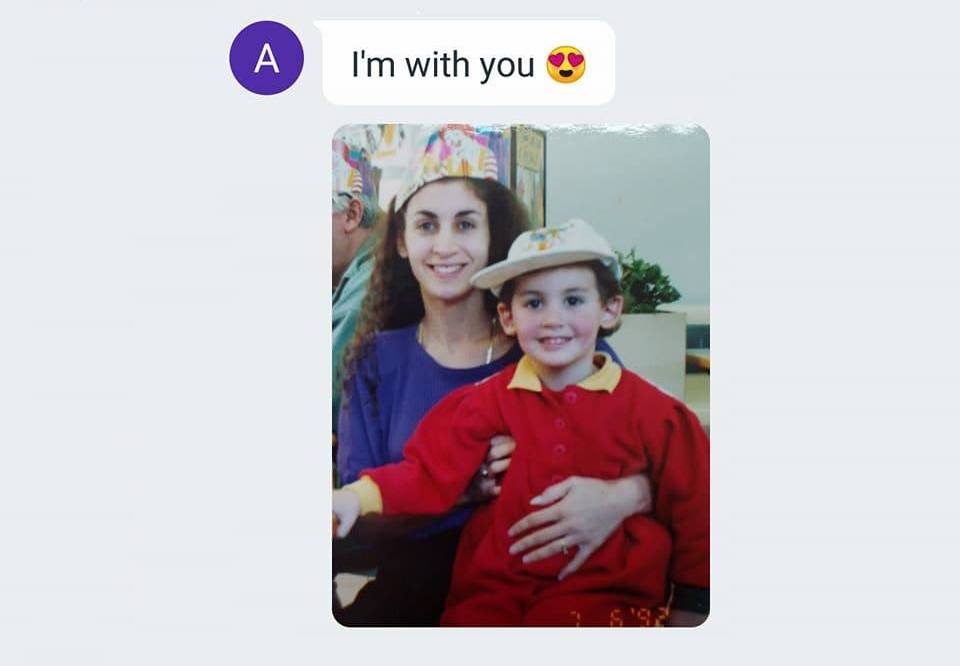 It's a reminder of what I've carried with me halfway across the world: my Greek family.
I'm a third-generation Greek-Australian. My family's story is one repeated the world over. Yiayia and Papou emigrated to Australia in the 1960s to build better lives for their children. They got by with what little English they knew, and worked tough jobs to support their family.
They wanted their children to thrive in their adopted country, and they understood that education was key. Whenever Mom would protest that she was bored, Papou would insist she read the encyclopedia he bought from a door-to-door salesman.
It's been years since I last saw him … He's faded, but I remember the shape of him, his defining features, the way he would smile when he slid a book of lined paper in front of me. He recognized something in me as a child, I was my happiest holding a pencil. And if I would write, he would make sure I had paper. He used to wait outside the newsstand before it opened to buy me more.
I adjust my lanyard. "Will Kostakis, author". The conference hall fills. I'm weirdly aware of my beating heart.
I've been published nine years in Australia, but something about this being Denver and not Sydney makes me nervous. I take a breath. Another breath.
It's a new beginning. This must have been what my grandparents felt, only they felt it on a larger, scarier scale. They took a risk. They saw opportunity in another country they knew very little about, and they coached my mother to seize it. She then taught me to do the same. My ancestors' hopes are the seeds from which my life has sprouted. Papou slid the paper closer and I wrote, and I wrote and now I'm here.
The audience waits for me to speak.
I introduce myself. Will. Vasili. My mother gave me her father's name.
The immigrant experience doesn't end with the immigrant. It lives on in their children, and their children's children. We are a product of their choice to emigrate, and we live their wildest dreams. They're with us.
Will Kostakis is the award-winning Greek-Australian author of The Sidekicks, out October 17 from Harlequin Teen. He will be launching the book at Barnes & Noble TriBeCa on October 27.
Ryan, Harley and Miles are very different people—the swimmer, the rebel and the nerd.
All they've ever had in common is Isaac, their shared best friend. 

When Isaac dies unexpectedly, the three boys must come to terms with their grief and the impact Isaac had on each of their lives.
In his absence, Ryan, Harley and Miles discover things about one another they never saw before, and realize there may be more tying them together than just Isaac.
In this intricately woven story told in three parts, award-winning Australian author Will Kostakis makes his American debut with a heartwarming, masterfully written novel about grief, self-discovery and the connections that tie us all together.