Akis Konstantakopoulos is a Los Angeles based Director of Photography who left his hometown in Greece and moved to the United States at the age of 17 to study the art of Cinematography. He graduated with honors in Visual Studies from Harvard University before attending the American Film Institute (AFI) for a Masters in Cinematography. While still at AFI, Akis served as a 2nd Unit DP for Oscar-nominated Phedon Papamichael on two films.
Akis has served as the DP on over 20 feature films of varying production sizes and has photographed such notable actors as Alan Arkin, Nick Nolte, Cleau Duvall, Malcolm McDowell, Ving Rhames, Jane Seymour to name a few. His work has been shown theatrically around the nation; on major TV networks and at various film festivals (Cannes, Tribeca, SXSW) across the world. His cinematography has also garnered a number of awards at film festivals and praise from publications like Variety, The Hollywood Reporter and indieWIRE.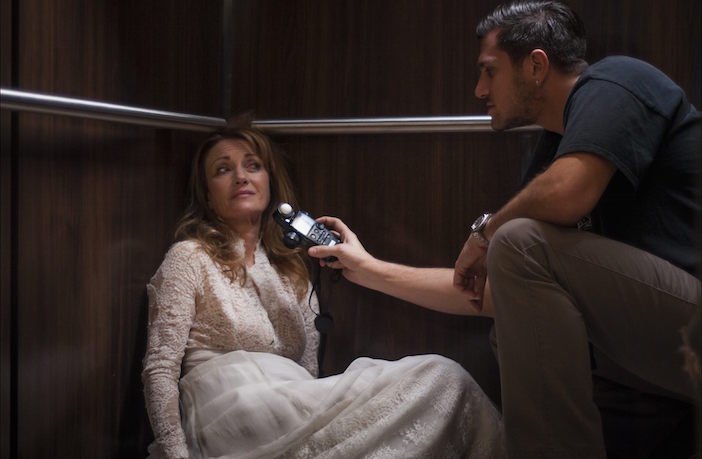 At first look Akis Konstnakopoulos impresses us with his education— a graduate of Harvard University and the world famous American Film Institute with a Masters in Cinematography. That was just the beginning as he is the man behind the camera for countless commercially and critically successful feature films; the recipient of numerous awards at festivals and has been having movies screening left and right on TV, festivals and the movie theaters across the nation.
In just a few years, Akis Konstantakopoulos has emerged as one of the most auspicious and original cinematographers in American independent film. He has already managed to work with and photograph such powerhouse celebrities as: Liam Neeson, Reese Witherspoon, Kevin Bacon, Jane Seymour, Alan Arkin, Ving Rhames, Malcolm McDowell, Scott Wolfe, Cleau Duvall and many more.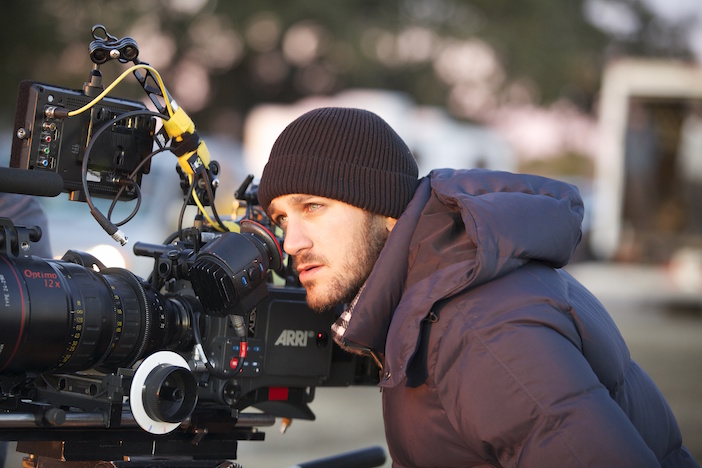 Not only has he shined brightly in the world of Cinematography but he was also recently asked to Direct and Shoot a feature film, titled Land of Leopold which has already won two festival awards (Sun Valley and Reno/Tahoe) and been purchased by HBO and Cinemax in Europe. His achievements behind the camera are stronger testimonials to his cinematographic brilliance than anything that can b written in words.
Do you remember the first film your parents took you to see?
Yes, it was "Indiana Jones and the Last Crusade"! It made a huge impact on my life, everything about it. The big screen, the emphatic music, these gloriously lit faces going against all odds and winning. It was amazing. I went back the next day to watch it again.
What makes good cinema in your professional opinion?
In my opinion, good cinema is about two things: emotion and visuals. On a first level, the filmmakers need to succeed in connecting the audience with the characters. You have to feel for them. And it's even more successful when you as a viewer experience a range of emotions. All that has to be effortlessly achieved on the part of the filmmakers, so the audience almost doesn't realize is watching a movie. On a second level, a movie needs to generate strong visuals. They don't have to be beautiful necessarily. Successful visuals are the ones that support the story and help the audience in connecting further with the characters. Cinema is inherently a visual piece. If a movie is done all in close-ups you end up with talking heads. At the point you might as well produce a theater play.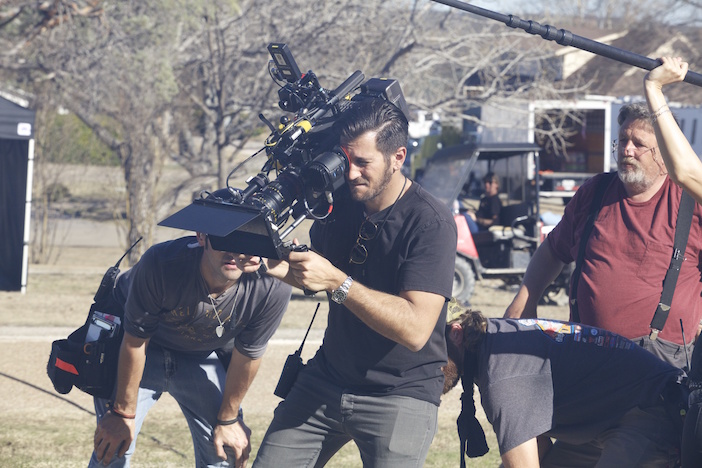 I recently got a chance to watch one of your movies 'Armed Response'. I loved the visual contrast you created between the different worlds. How did you go about achieving that?
When planning the film, the directors and I divided the film into before the robbery attacks and after. For the before section, it was essential to show a certain stillness so we kept the camera static. That was hard to do at times as you feel the need to move the camera but if you want the plan to succeed you have to stick to it. So, the first part was all about simplicity and elegance; beautifully composed symmetrical frames. It was about placing the camera at the right spot and telling the story that way.
For the second part, the camera started moving a lot more in order to show the characters' troublesome situation. There were whip pans, quick pans and tilts and made use a lot of the Steadicam. Our lenses also were a lot longer to give a certain tightness and anxiety to the picture. The lighting followed the same approach: softer, brighter and more calculated to start with and then a little grittier and more contrasty.
A movie that has been receiving huge critical acclaim is Bereave. It's been accepted to over 20 film festivals with 18 nominations and 12 wins. What do you have to say about your work and what camera did you shoot the movie on?
I shot Bereave on the Red Epic and used the Cooke S4 lenses. I wanted to lend a certain softness to the picture. The film portrays a great deal of emotional turbulence but at the end of the day it's about a family that tries to get things straight again and solve their problems. It's an incredibly humane and touching story that I tried to visually portray it very gently. I also used a 1/4 Soft FX filter and occasionally a Low Con 1 to achieve a certain milkiness that was counteracted by some underexposing.
Having achieved so much at a young what are your goals for the future?
Well, this is just the beginning for me. The most important thing is to tell good stories, find good scripts and work with talented directors who truly have something to say and who want to make good frames.
What advice do you give young cinematographers?
Shoot as much as you can and shoot whatever comes your way – at least in the beginning. You have to learn from your mistakes early on. Also, read as much as you can about cinematography – cinematographic publications, cinematography forums online, books on lighting – whatever comes your way. Study not only the classically considered good movies but also the bad ones to know what not to do. Finally, study the natural light, that is your best teacher. And remember that you need to have patience in this industry. It's all about patience, hard work and a good amount of luck.
What are you working on next?
I'm working on a big commercial campaign for a bank overseas. Also, prepping a movie for director Brian Herzlinger, primarily for a TV output. I'm also, in pre-production on an amazing story that Oscar winning actress Olympia Dukakis is involved in. It's an incredible story that needs to be told about Greeks in Auschwitz. Finally, I'll heading back to Texas soon for some additional filming for a movie I did with Mike Norris, Chuck Norris's son. The movie is set to hit the theaters in the spring of 2016.