An Athens-based real estate technology startup has reached a total of $78M in equity funding following its latest round of investments.
Blueground, which offers upgraded residential properties to long-term renters in multiple cities worldwide, announced the latest investments only seven months after it had received $20 million in equity investments.
The new funds will allow the company to develop its proprietary technology, product design, guest experience and expand its presence in the United States and Europe — which begins with launches in London, Paris and Seattle by the end of 2019.
Blueground CEO and co-founder Alexandros Chatzieleftheriou said that his company's model is appealing to increasingly common living trends around the world.
"The idea of one's home being a fixed, long-term commitment is changing as more people around the world are choosing to live in multiple cities for work or other reasons," Chatzieleftheriou said. "Our guests get unprecedented convenience and flexibility with the ability to just show up and start living on day one in beautifully designed, tech-powered apartments."
The CEO said that property owners also benefit from Blueground's model, which offers them steady income — regardless of who tenants may be.
"For property owners, partnering with Blueground is an ideal solution. We offer a steady yield, 100% guaranteed occupancy and manage all the work on their behalf to enable a seamless guest experience," Chatzieleftheriou said. "We are excited to expand our relationships with leading developers and property managers across the world."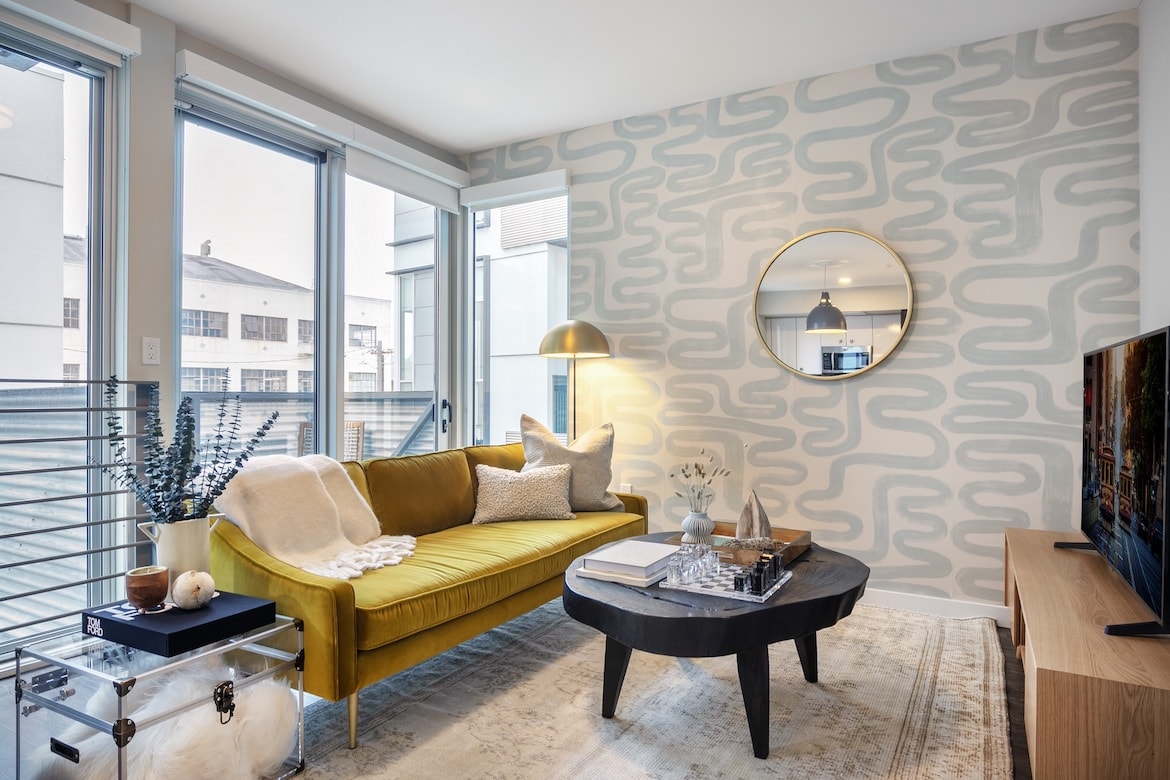 Blueground focuses on high-end residential real estate, sporting a strong-track record leasing apartments from individual to institutional owners and property management companies.
Each of the company's properties includes in-house designs with premium furnishings, high-speed WiFi, luxury linens and other amenities. Guests have access to ongoing support through the Blueground app, which provides digital access to services such as cleaning, maintenance and a "relocation function" to experience new apartments in different neighborhoods and cities.
2019 has marked a banner year for the company, which has tripled its revenue each of the past three years while growing its global staff to 400 employees globally — 200 of whom work in Athens.
Blueground's latest round of investments came from the firms WestCap Investment Partners and Prime Ventures. WestCap's founding partner, Laurence Tosi, formerly served as CFO of the private equity firm Blackstone and of AirBnb — the world's leading home-sharing marketplace.
"WestCap is pleased to partner with Blueground as it continues to execute on its proven strategy of disciplined growth," WestCap partner Charlie Young said. "Blueground's ability to pair an outstanding guest experience with best-in-class capital efficiency will serve to increasingly distinguish the disruptive business in this fast-paced ecosystem."
"Through leveraging the power of technology, Blueground has developed a unique value proposition and approach to this emerging space in the market," Prime Ventures partner Nick Kalliagkopoulos said. "We are impressed by what the team has achieved to date, and look forward to helping lead this new chapter of the real estate industry."
Among the investment firms that have led previous rounds are VentureFriends, Endeavor Catalyst, Jabbar Internet Group and AlleyCorp of Kevin Ryan, a New York City-based billionaire and technology entrepreneur who joined Blueground's board of directors. Ryan has founded numerous high-grossing companies including Business Insider, MongoDB, Gilt Groupe and Zola.
Blueground boasts a portfolio of more than 2,800 apartments in nine cities around the world; New York, Los Angeles, San Francisco, Boston, Chicago, Washington D.C., Dubai, Istanbul and Athens. The company expects to hire 300 more employees by the end of 2020 — and own 50,000 properties in 50 cities worldwide by 2023.
---
Is The Pappas Post worth $5 a month for all of the content you read? On any given month, we publish dozens of articles that educate, inform, entertain, inspire and enrich thousands who read The Pappas Post. I'm asking those who frequent the site to chip in and help keep the quality of our content high — and free. Click here and start your monthly or annual support today. If you choose to pay (a) $5/month or more or (b) $50/year or more then you will be able to browse our site completely ad-free!

Click here if you would like to subscribe to The Pappas Post Weekly News Update