"My Big Fat Greek Cookbook" is a comprehensive, contemporary overview of Greek food, recipes and family culture — as documented by the son of an immigrant while his mother Evdokia Antginas neared the end of her life.
Christos Sourligas, an award-winning filmmaker, actor, writer, director and producer, admitted that he is "not a famous cook nor a celebrity chef."
But Sourligas told The Pappas Post that his new book was "born out of necessity" after doctors told his mother that she had 12-18 months to live — which led his mind to go into "overdrive."
"Being the typical filmmaker and storyteller that I am, I was immediately overcome with a profound need to document my mama's Greek food recipes before she passed on," Sourligas said. "I felt the need to honor this woman while she was still alive by preserving her priceless recipes so that generations to come could savor her life's flavors."
The Canada native affectionately calls her recipes "legit rustic mountain village peasant food."
Sourligas' family hails from the southern Greek region of Arcadia — a detail which he highlights in "My Big Fat Greek Cookbook" — the life of the simple shepherd.
"It's the life idealized by Romantic poets like Lord Byron, Shelley and Keats," he said. "Nature. Pasture. Utopia. Where the wilderness is unspoiled and the mountainous landscape so vast, it forces you to connect with the bounty that is… life."
Sourligas said that his book's rural mountain recipes are "very different" from the typical fare found in coastal Greek cookbooks — and that their originality provides an "exciting and inspiring" new approach to Greek cooking.
He cited examples of uncommon recipes, including: Stewed Okra (bamies laderes), Rabbit Stew (kouneli stifado), Jellied Tripe Soup (pikti patsa), Boiled Goat (gida vrasti) and Quince Spoon Sweet (glyko kydoni).
"My Big Fat Greek Cookbook" was co-authored by Sourligas' mother — who remains alive. After surviving World War II and the Greek Civil War, she immigrated to Canada in the mid-1960s.
"This book is my love letter to her for all the sacrifices she made to give us the life she never had," Sourligas said. "I am so blessed to have my mother continue to be an incredible presence in my life, and I want to share her inspirational energy and wisdom with the world, via the food that means so much to her."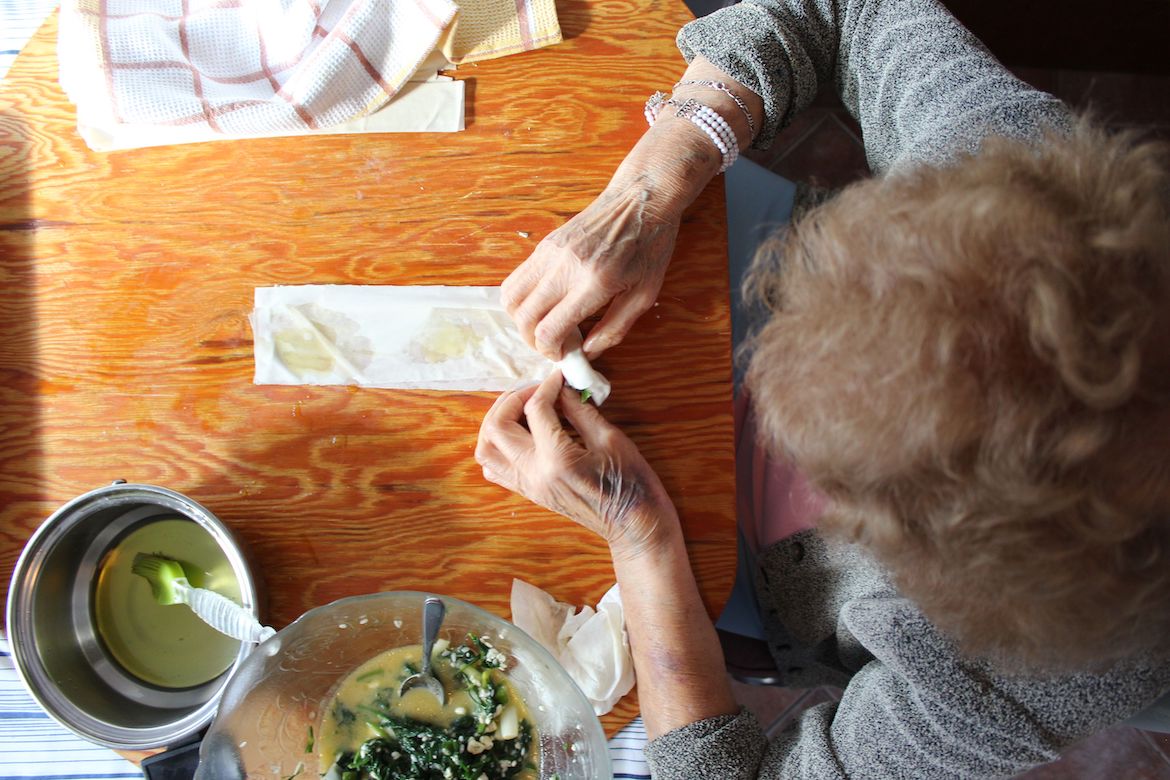 Sourligas cookbook includes 65 authentic recipes, photographs, traditional meals, memories and tidbits of information that draw family and friends to Greek tables time and again.
"My Big Fat Greek Cookbook" has recipes ranging from iconic egg-lemon sauce to rich soups to sweet pies and traditional delicacies such as rabbit stew and octopus with pasta. Tales of Greek history and culture feature throughout the book.
The book has received widespread praise from various personalities within the food industry and beyond.
"Christos has captured the essence of Greek home cooking through this collection of his mother's recipes," author Peter Minaki said. [This is] an easy-to-read cookbook, emphasizing the simplistic beauty of Greek cuisine."
Ricardo Larrivée, chef and owner of Cafe Ricardo and host of the Food Network's "Ricardo and Friends," said reading Sourligas' new book reminded him of pleasant culinary experiences he once had during a trip to Greece.
"Years ago, I was invited to Greece to write an article about its cuisine and I had the privilege to stay with a local family," Larrivee said. "That family's sense of generosity and pride came rushing back to me when I read Christos's family recipes and memories."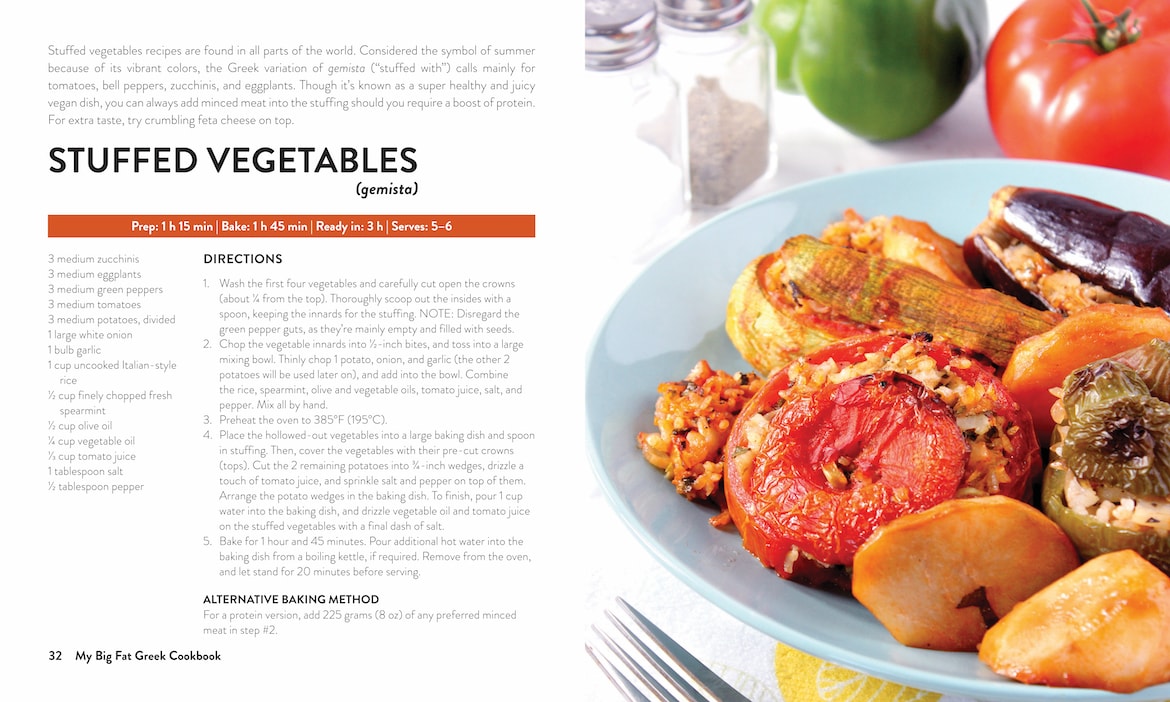 Sourligas has received multiple accolades in the film and television industry — creating and producing two feature films and multiple television shows.
As a senior distribution executive for several production companies, Sourligas has entered shows into the homes of more than 1.5 billion TV viewers worldwide — airing in more than 140 countries and on 100 airlines.
He serves as a mentor and volunteer with various awards events, festivals and non-profit organizations — including a West African charity that enhances the economic development, dignity and quality of life for women and their families through solar-powered market gardens which grow harvests of food and related returns.
Sourligas currently resides in Montreal, Canada. He often travels to his ancestral home in Greece as well as other culinary destinations.
---
Is The Pappas Post worth $5 a month for all of the content you read? On any given month, we publish dozens of articles that educate, inform, entertain, inspire and enrich thousands who read The Pappas Post. I'm asking those who frequent the site to chip in and help keep the quality of our content high — and free. Click here and start your monthly or annual support today. If you choose to pay (a) $5/month or more or (b) $50/year or more then you will be able to browse our site completely ad-free!

Click here if you would like to subscribe to The Pappas Post Weekly News Update