A group of undergraduate students from the Hellenic College Holy Cross university in Boston, Massachusetts are seeking funds to launch a startup watch company which allows customers to donate to charitable causes when they make purchases.
The company, Orama Watches, will operate as a "social watch brand" that focuses on living in the moment and giving back — by empowering purchasers to support causes of their choosing without extra costs.
Founder Nicholas Metropulos told The Pappas Post that he gained inspiration to create the brand after receiving news of his mother's diagnosis of terminal cancer.
"After noticing the effects of the illness and eventually the inevitable, I realized that everyone has a limited amount of time in their life," Metropulos said.
The 20-year-old explained that he decided to apply the lessons and values that his mother instilled in him and his siblings — the art of giving back. 
"I decided to embark on a mission to support as many causes as possible within my lifetime. However, I had little time and resources to make a substantial difference in these causes," he said. "So, I decided to develop a product that empowers individuals to support their favorite causes while reminding them to live in the moment."
He said his company's name, "Orama," comes from the Greek word which means "vision."
The company's team consists of Hellenic College undergraduate students from the school's management and leadership and religious studies programs.
"We share common values and interests including fashion, design and most importantly giving back," Metropulos said.
The founder said he and his team devised a creative method of allowing customers to select charitable causes to support.
Depending on the color of its face, each Orama watch supports a specific, associated issue. White represents children and education; green represents deforestation and animals; red represents health; blue represents the ocean; and black represents natural disasters. From each purchase, Orama donates a part of the profits to non-profit organizations associated with the aforementioned causes.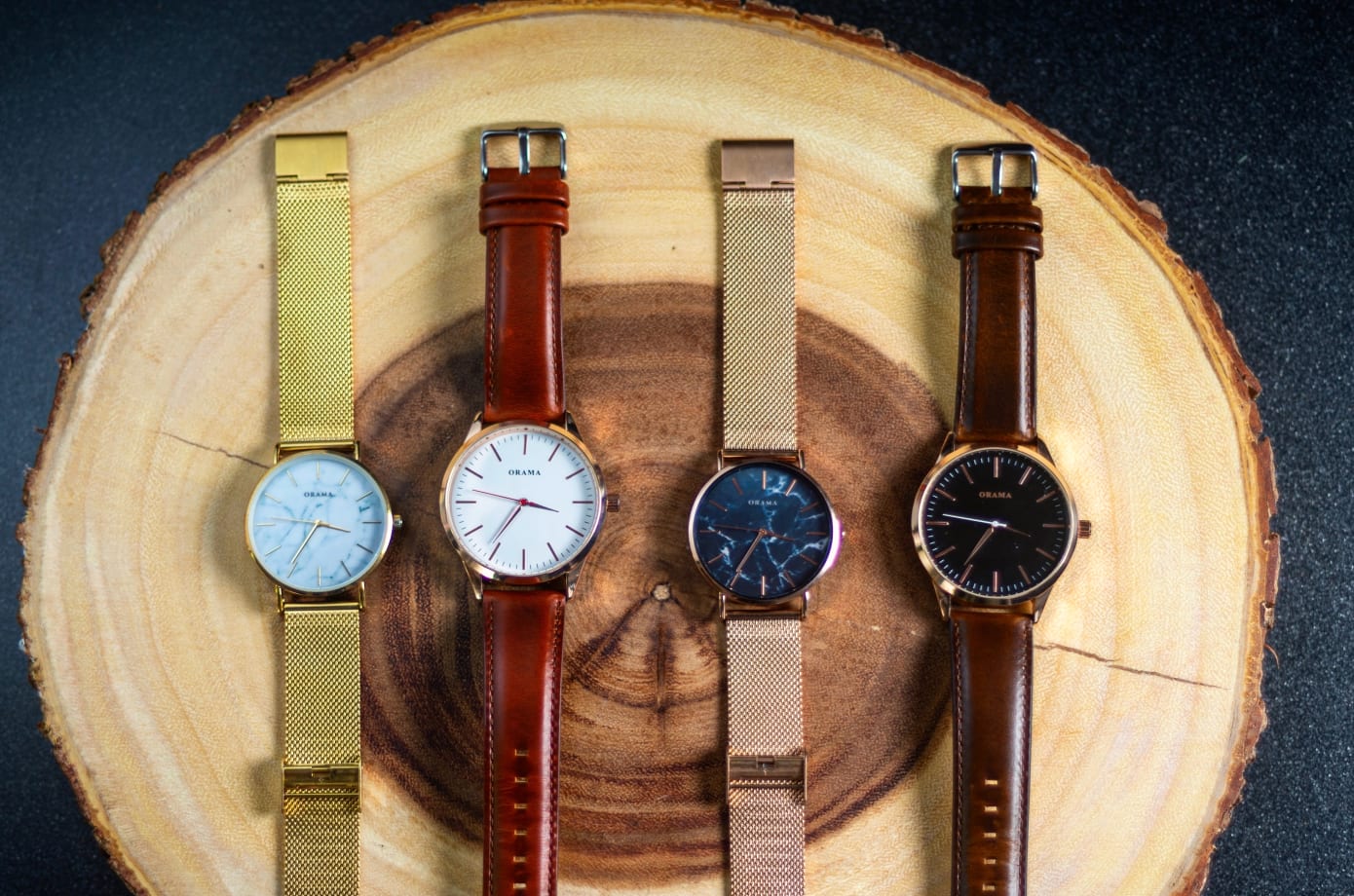 Metropulos described the watches as following a "minimalistic style," and said that they fit in casual and professional settings alike. He added that, at $65 per watch, they are price-friendly for people of all ages and incomes.
"We have spent the past couple of months working with leaders in the industry to come up with an affordable, stylish and charitable watch collection that everyone will love," Metropulos said. "When designing this collection, we made sure of four details: minimalist look, highest quality materials, competitive pricing and most importantly, the power to make a difference."
Metropulos and his co-founders need to raise $15,000 — the price of approximately 230 watches — to be able to produce their company's first collection. Supporters also have the option to donate $1 or more if they want to support without purchasing a watch.
At the age of 20, Metropulos already brings years of non-profit experience to the table. At age 15, he became executive director of Fishing for Families in Need (F4FN), a non-profit founded by his older brother Lucas to help end hunger in southern Florida and the Caribbean. The organization partners with fishing tournaments to donate a portion of the catch to families in need and soup kitchens.
In 2018, Metropulos and his volunteers provided more than 1,000 pounds of fresh fish to people in need.
The Florida native subsequently received a $5,000 grant and a $5,000 scholarship from the Sodexo Stop Hunger Foundation — making him one of five students in the United States to receive such accolades.
See Orama Watches' promotional video
---
Is The Pappas Post worth $5 a month for all of the content you read? On any given month, we publish dozens of articles that educate, inform, entertain, inspire and enrich thousands who read The Pappas Post. I'm asking those who frequent the site to chip in and help keep the quality of our content high — and free. Click here and start your monthly or annual support today. If you choose to pay (a) $5/month or more or (b) $50/year or more then you will be able to browse our site completely ad-free!

Click here if you would like to subscribe to The Pappas Post Weekly News Update