With the holidays upon us it's time to get together with friends and family and enjoy a bottle (or two) of your favorite wines. We reached out to Greek wine expert Steve Kriaris of ShopGreekWine.com and one of North America's largest importers and distributors of fine Greek wines for some help.
Steve hand selected 14 great wines that he thinks would go really well with your holiday feasts. For more updates follow ShopGreekWine.com on Facebook and Instagram.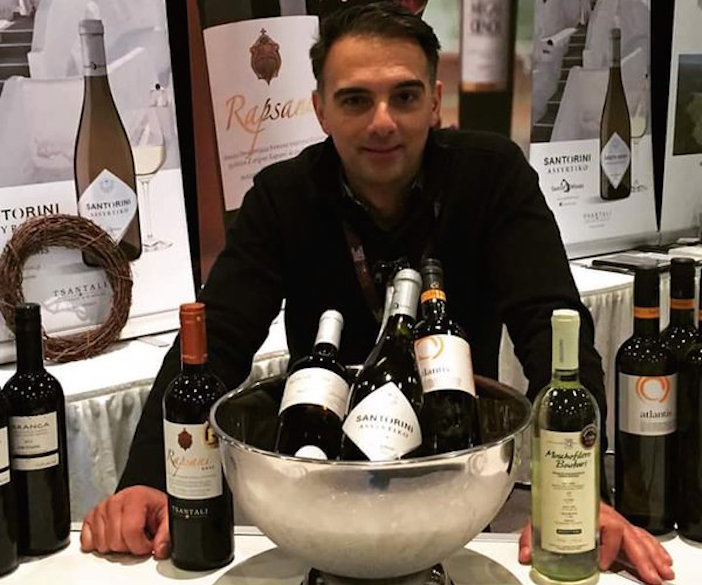 In addition to wines you can enjoy with your holiday dinners, he also chose two sparkling wines that happen to both be from Northern Greece and made using 100% Xinomavro grapes from Amyndeon. What better way to bring in the new year than sharing some bubbles— Greek bubbles, of course!
Steve's online shop is currently available to residents of Ontario, Canada, but soon, ShopGreekWine.com will be available throughout the United States and Canada. Visit the website and sign up for news and notification of when the online service will be available in your area.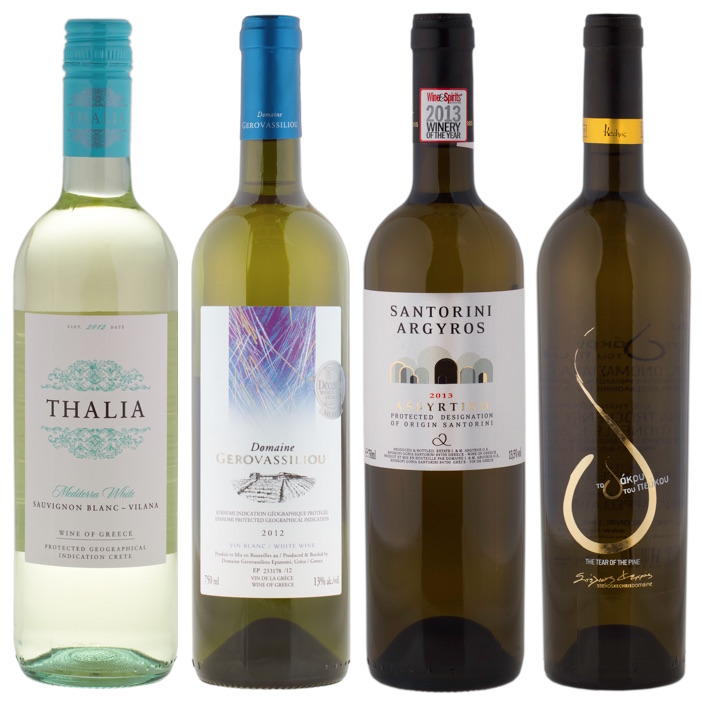 White Wines
Thalia white Sauvignon Blanc Crete
Estate Gerovassiliou White Epanomi
Argyros Assyrtiko Santorini
Tears of the Pine Retsina by Kechri Thessaloniki (Yes Retsina made this good can be appreciated by many)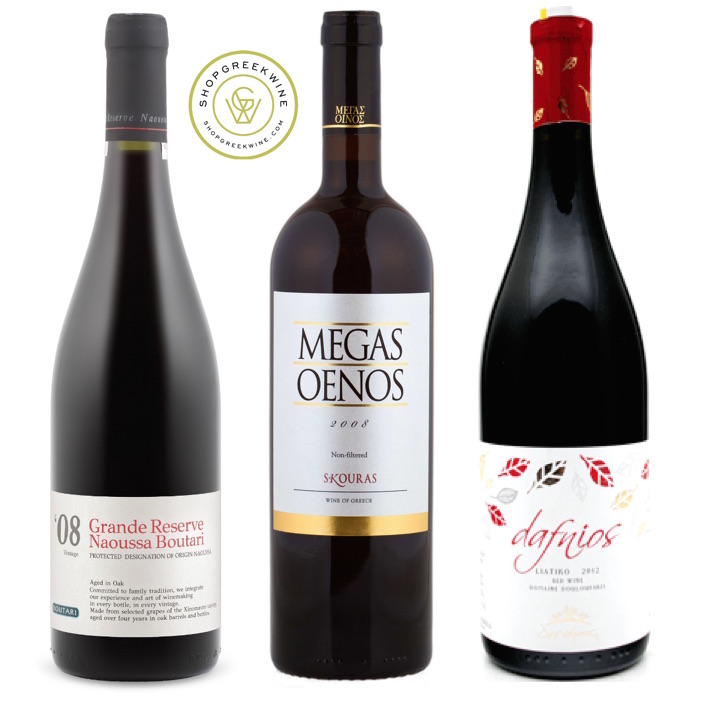 Red Wines
Boutari Grand Reserve Naoussa
Skouras Megas Oenos Nemea
Douloufakis Liatiko Crete
Gaia Estate Nemea
Alpha Estate Xinomavro Naoussa
Tsantali Rapsani Reserve
Sparkling Wine
Kir Yianni Akakies Sparkling rose
Karanika Brut Cuvee Speciale Sparkling Wine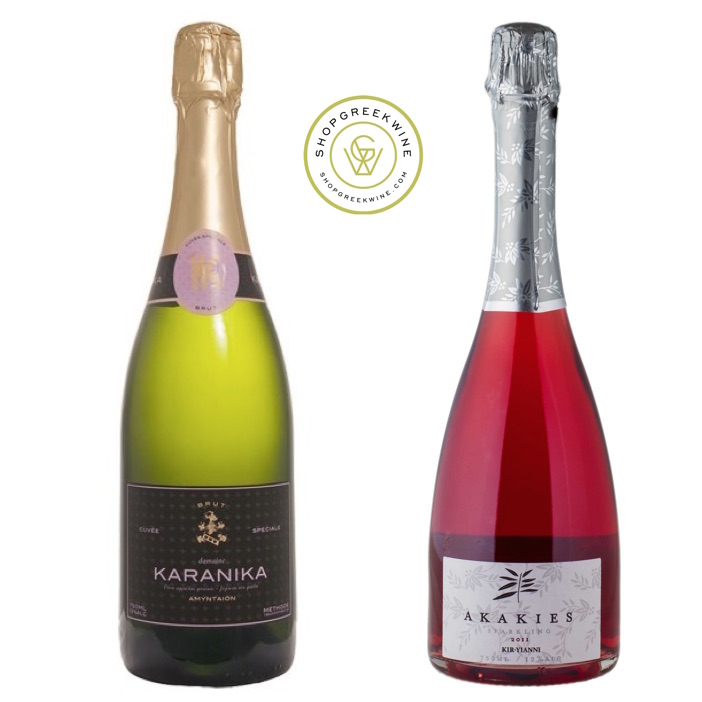 Rose Wine
Kir Yianni Akakies Dry Rose

Dessert Wine
Argyros Vinsanto Santorini
*Available vintages may vary from those photographed