It was October of 1942 and the war was raging in the Pacific. The waters were ripe with Japanese submarines that targeted American ships of all shapes and sizes that were protecting strategic locations and holding American positions near Japan.
In late October, a Greek immigrant named Angelo Loumbas received a telegram at his door but couldn't read it. It was addressed to him and his wife, Bertha and neither of them were able to read English.
He walked around his neighborhood asking people to read him the telegram before he found someone who had the courage and strength to do so.
The telegram's first sentence read: "The Navy Department deeply regrets to inform you that your son Leo Angelo Loumbas apprentice seaman was killed in action in the performance of his duty and in the service of his country."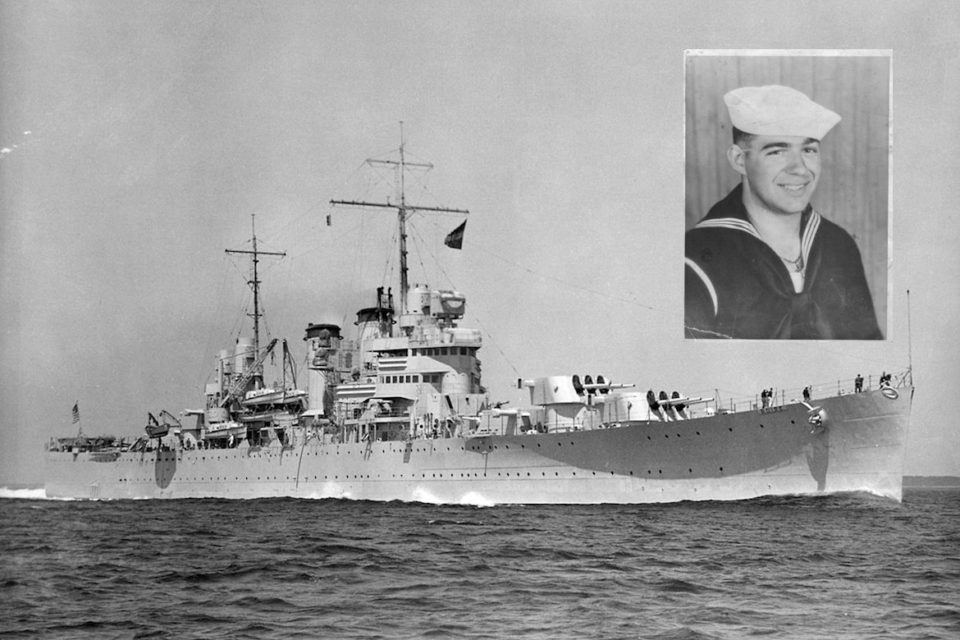 Leo was a 24-year old Apprentice Seaman, United States Navy, aboard the U.S.S. Boise, a ship under the command of another Chicago native named Edward J. "Mike" Moran. On October 12, 1942, Leo and 106 of his fellow sailors were killed during the Battle of Cape Esperance off Guadalcanal in the South Pacific when a Japanese torpedo struck and pierced the ship's hull into the magazine room below the forward gun turrets.
Leo A. Loumbas—the first Greek American from Chicago to give his life for his country in World War II—will be memorialized during a service honoring the 75th anniversary of his passing. The memorial service will take place at approximately10:45 A.M. on Sunday, September 24, 2017 at St. Andrew Greek Orthodox Church, Chicago, Ill.
"Americans have so many heroes, many the sons and daughters of immigrants like my uncle, who over our country's history have served America and made the ultimate sacrifice for our freedom," said Angelo J. Loumbas, Leo's nephew. "Our family honors the memory of all of them with this special service for Leo."