The toughest critic of Greece in the debt negotiations and the man depicted as a blood-sucker through the streets of Athens during the referendum campaign, German Wolfgang Schaeuble, obviously thinks it's a time for jokes.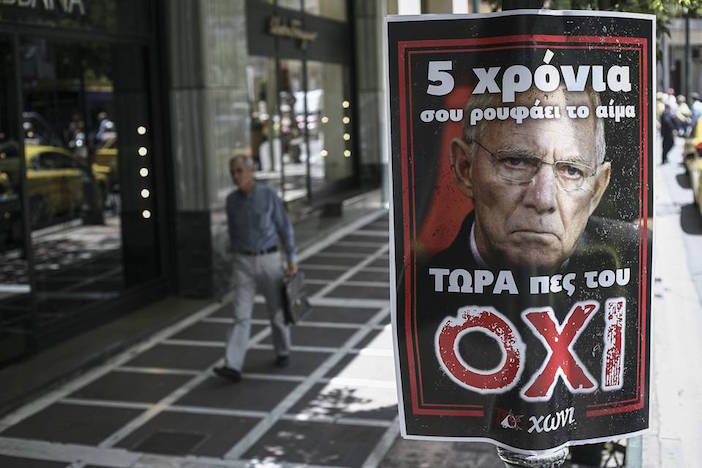 In a call with U.S. Treasury Secretary Jack Lew, Schaeuble claims he offered his American counterpart a swap— Greece for Puerto Rico, a U.S. commonwealth facing its own debt crisis.
"I offered my friend Jack Lew these days that we could take Puerto Rico into the euro zone if the U.S. were willing to take Greece into the dollar union," Schaeuble said at an event in Frankfurt Thursday.
"He thought that was a joke," continued Schaeuble, according to Bloomberg.
Puerto Rico is dealing with $72 billion in debt that its governor says the island can't repay.