President Joachim Gauck has open the door to the possibility of Germany addressing Greece's demands for reparations for the Nazi occupation of the country. Angela Merkel's government in Berlin has previously repeatedly rejected Athens' claims and has refused to comment, sometimes even calling the claims absurd.
In an interview in the German magazine Süddeutsche Zeitung, Gauck expressed understanding for Athens' calls for compensation, saying that Germany should examine its historical responsibility to Greece.
"We are not only people who are living in this day and age but we're also the descendants of those who left behind a trail of destruction in Europe during World War Two – in Greece, among other places, where we shamefully knew little about it for so long," the president said.
"It's the right thing to do for a history-conscious country like ours to consider what possibilities there might be for reparations," he added.
Although Gauck is generally respected in Germany, his post as head of state is ceremonial and he wields no real political power.
Last year, Gauck, a former pastor in East Germany, used a visit to Greece to ask for forgiveness from those who suffered under the Nazi occupation of the country.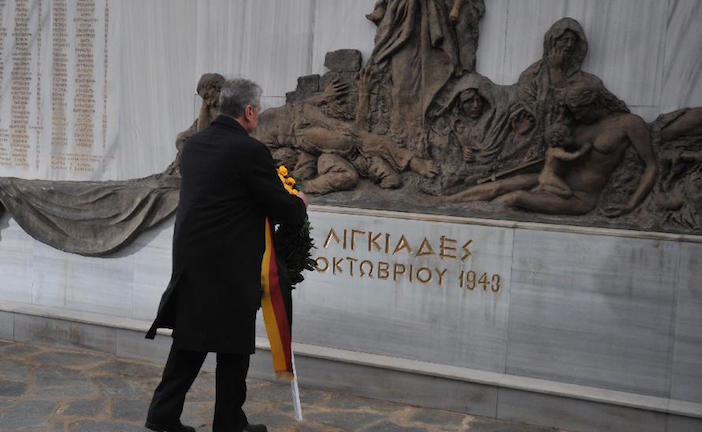 Gauck's words come almost a month after Greece's Deputy Finance Minister Dimitris Mardas put a figure on what Athens thought it was owed. He said the country's General Accounting Office had calculated that Berlin owed it 278.7 billion euros ($312 billion). This figure included a 10.3-billion-euro repayment of a "forced loan" that the Nazis took from the Bank of Greece.
A day later, German Economy Minister and Deputy Chancellor Sigmar Gabriel rejected Greece's assertion as "quite frankly stupid." Another government official warned Greece against using the claim to try to muddy the waters of Greece's negotiations with its international creditors over further financial assistance.
German officials have repeatedly rejected such claims since the end of the war, arguing that the question had been settled as part of the treaty under which Germany was unified in 1990, which Greece was not a party to.