One Greek artist in New York City wants to help raise awareness about the refugee crisis in Europe and particularly, bring public attention to the struggle of thousands of refugees who are arriving in Europe and those dying off the coasts of Greek islands.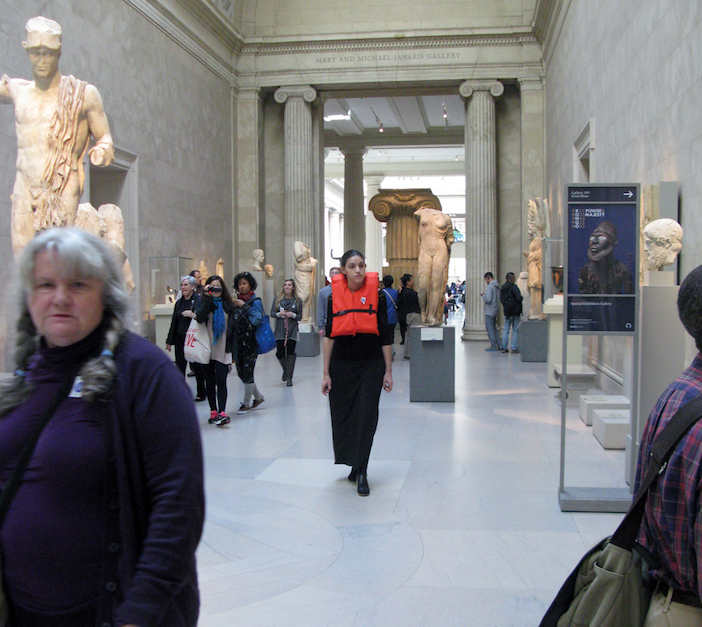 Georgia Lale, a masters degree student at the School of Visual Arts in New York City has taken to New York City's streets and iconic landmarks where thousands of residents and tourists gather, wearing a bright orange life vest— like the ones the refugees wear when crossing from Turkey to Greek islands like Lesvos and Kos.
She's named the campaign #OrangeVest and is using the hashtag across various social media platforms to connect online communities to her campaign.
She's also using her Twitter account to share her experiences.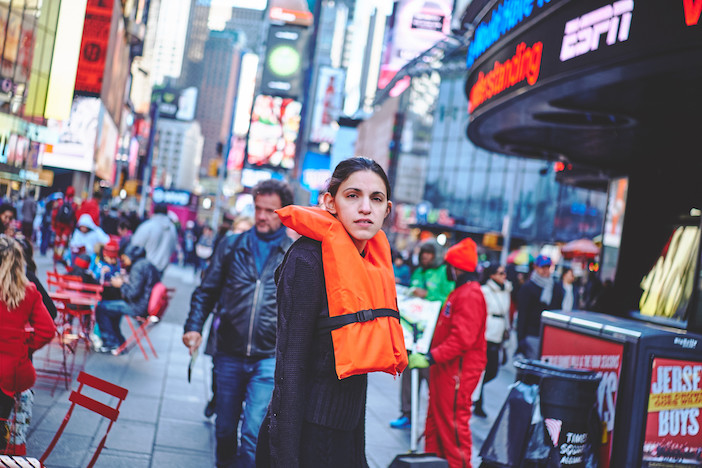 Lale is in New York City studying on a scholarship by the Basil and Elise Goulandris Foundation and felt helpless watching the continuous news of so many people drowning while trying to reach Europe.
"My main goal is to bring awareness about this phenomenon, interact with the public and engage with New York City communities about this crisis," Lale told The Pappas Post.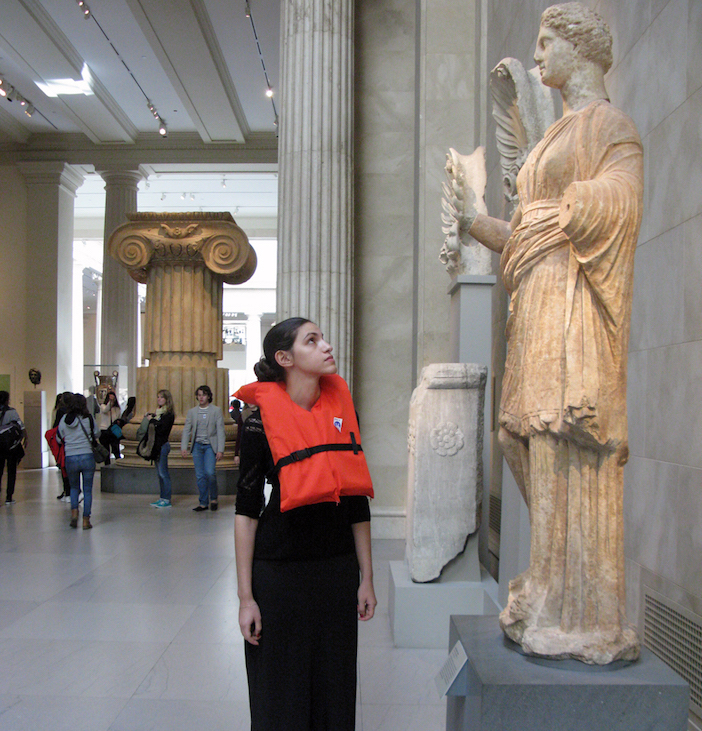 She wants to grow the movement and create a bigger social engagement to attract the public's interest about the struggle that the refugees are going through in Europe.
So far she's walked numerous streets and visited landmarks like the Metropolitan Museum of Art, the Highline in Chelsea and Times Square, where curious onlookers gazed and stared at the group of women walking around in bright orange life vests.
This Sunday, Lale and her team plan to cross the Brooklyn Bridge wearing the vests. She's looking for supporters to join her and make the quiet demonstration larger and more visible. (Contact Georgia Lale by visiting the contact page of her website here).
Photos by George Xourafas