Hundreds of Greek Pontian descendants in the city of Ballarat hosted an unveiling ceremony for a newly erected statue of an Australian humanitarian who saved thousands of their ancestors during the infamous 20th century genocide in Turkey.
The event on September 8 marked the country's first memorial in honor of the late George Treloar, a Ballarat native and World War I veteran credited with helping more than 108,000 refugees fleeing Turkish government persecution in the 1920s.
Treloar, who was then the refugee commissioner for the League of Nations in northern Greece, helped thousands of Pontian Greeks' survive by providing them with accommodation, food, healthcare and work.
Upon crossing into northern Greece from Turkey, the newcomers established 13 new villages, including Thrylorion in the region of Thrace — named specifically in tribute to Treloar.
And now — nearly a century later — the descendants of the very population he helped have built a permanent monument to keep his memory alive for generations to come.
Litsa Athanasiadis, a descendant of Pontian refugees who migrated to Australia from Greece at age 12, told The Age newspaper in an interview that she felt personally obligated to honor Treloar's heroism.
"He is a hero to me," Athanasiadis said. "I'm inspired by his story, inspired by his work. I look at him as an 'iroas' — a hero."
The George Treloar Memorial, designed by local artist Lis Johnson, includes his statue accompanied by a small refugee child. The monument stands among other famous statues in Ballarat dedicated to kings, queens, poets and other prominent Australian figures.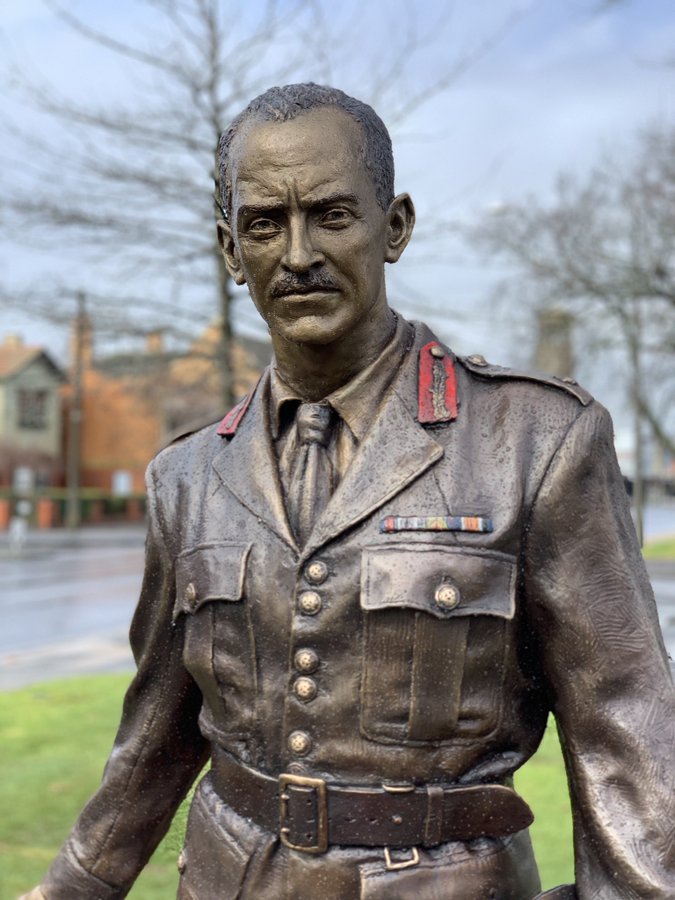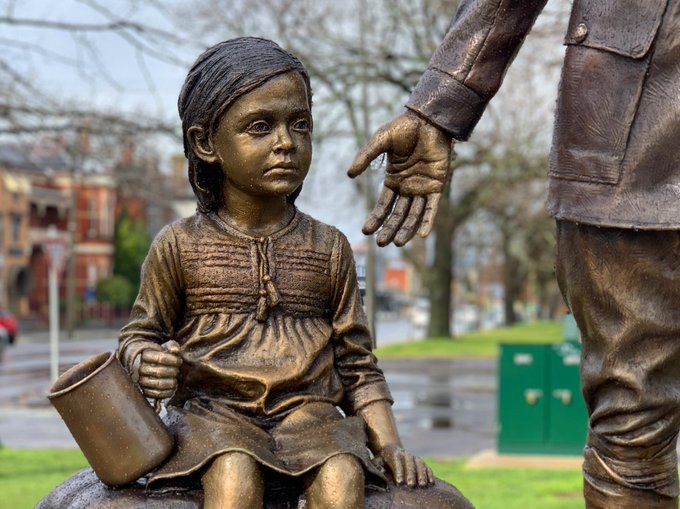 Local news outlet 9 News Western Victoria captured the event on video and shared it via Facebook.
See the video
---
Is The Pappas Post worth $5 a month for all of the content you read? On any given month, we publish dozens of articles that educate, inform, entertain, inspire and enrich thousands who read The Pappas Post. I'm asking those who frequent the site to chip in and help keep the quality of our content high — and free. Click here and start your monthly or annual support today. If you choose to pay (a) $5/month or more or (b) $50/year or more then you will be able to browse our site completely ad-free!

Click here if you would like to subscribe to The Pappas Post Weekly News Update