With an estimated one third of Greece's population living at or below the poverty line, Greece's most elite marathon runner of all time Maria Polyzou wants to do something about it and raise awareness for the country's hungry.
She will be running the New York City Marathon on November 1st with fellow runner Katerina Katopis to raise awareness and funds for Boroume (We Can), a Greek charity that has fed millions of people through its programs.
Maria Polyzou's team, Marathon Team Greece, takes part in many races all around the world. Part of its mission is to support the work of Boroume, which gathers and saves food and offers it to those in need.
"Save Food, Save Lives"
With a third of the Greek population living at or below the poverty line, government social services are struggling to keep up and cope with the rise of people who have few or no means to cover their daily food needs.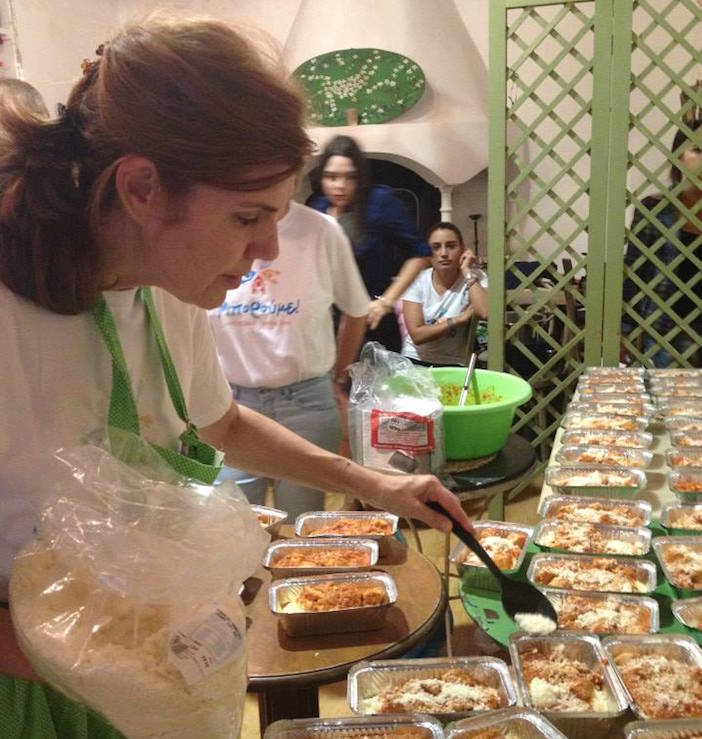 Since it began, Boroume has saved and donated more than 4,000,000 meals across Greece. With its innovative operating model, it saves and donates fresh food, fruit, vegetables and all other kinds of food to welfare institutions such as soup kitchens, institutions for children, the elderly, the homeless and people with disabilities all over Greece.
Maria Polyzou and Katerina Katopis encourage Greek Americans in the New York area to support Boroume with a contribution to the non-profit which will offer immediate relief to people in need. "With your help we will turn the 42.195 km into 42,195 meals for people in need of food," says Maria Polyzou.
The non-profit organization Boroume was founded in 2012. It saves and donates fresh food, fruit, vegetables and all kinds of food for people in need in Greece, cultivates volunteerism in children and adults and combats food waste that is a serious threat to the environment. Friends of Boroume, Inc., a US affiliate that supports Boroume in Greece, was formed in 2014 and is a 501(c)3 tax exempt organization.
U.S. residents can support Boroume's mission and receive a tax deduction. To support Boroume safely and securely visit the organization's website here and click on donations via PayPal for USA donors.