While the launch of Tidal music service attracted the music industry's biggest names, fashionistas were focused on who was wearing what. My Greekspotting nose spotted Alicia Keys' interesting earpiece and upon further inspection, I realized it was an ear cuff by Greek-born New York-based jewelry designer Alexandra Koumba.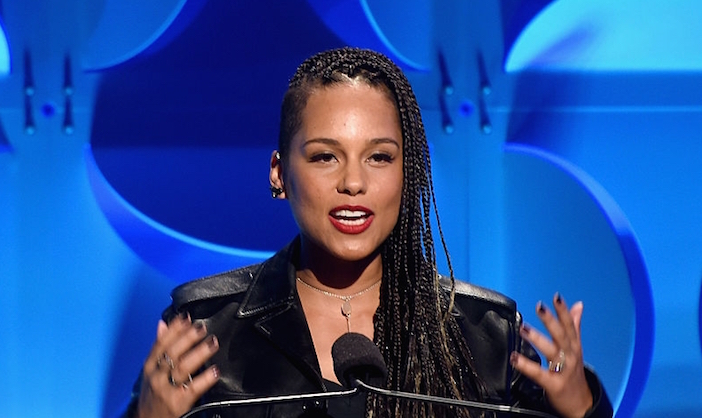 I'm not sure how Koumba's "karpoi ear cuff" made it on Keys' ears but it's cool to see Greek designers— amongst the world's most creative— getting their due in the celebrity spotlight. More than just an earring, this interesting piece wraps around the ear offering more bling on the ear and more impact. Available in yellow gold, black and silver, the ear cuff retails for $152.00.
According to Koumba's website, the design was inspired by "seeds of love that fell off a tree in a magical place". Other pieces by Koumba are inspired by bones, trees and other natural objects. Her art-bling is worn by some of Greece's top celebrities including Anna Vissi and her work has been featured in top global fashion magazines.
I've also seen Koumba's jewelry on sale at the Metropolitan Museum's gift shop— yet another feat for a young, talented Greek designer.
Props to Alexandra Koumba— and to Alicia Keys— for recognizing Greek creative talent! Visit Alexandra's website here.