A Ground Blessing ceremony for the St. Nicholas National Shrine at the World Trade Center is set for Saturday October 18, 2014 at 12:00 p.m. The ceremony will include a combined prayer service of blessing of the site (aghiasmos), a doxology (a service of thanksgiving) and a memorial service for the victims of the terrorist attacks of September 11, 2001.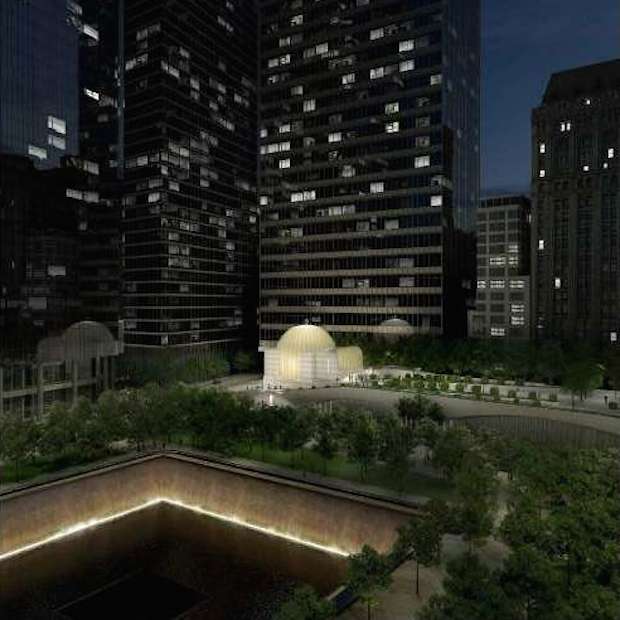 The event coincides with a major fundraising and awareness campaign by the Archdiocese to raise more than $40 million needed to build the new shrine, which was designed by the acclaimed Spanish architect Santiago Calatrava, who is well-known for designing the Athens Olympic Stadium and several other 2004 Olympics venues in the Greek capital.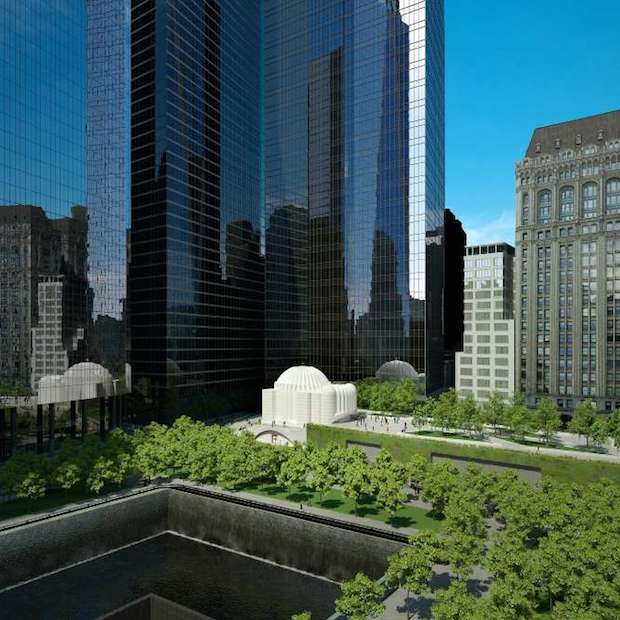 The small Greek Orthodox Church of Saint Nicholas, which was established in 1916, was completely obliterated on Sept. 11, 2001 when the South Tower fell. The new Saint Nicholas National Shrine will be rebuilt only a short distance away at 130 Liberty Street, overlooking the 9/11 Memorial.
Archbishop Demetrios of America will preside at the historic event with the participation of the hierarchs of the Synod of the Greek Orthodox Archdiocese of America. It will be attended by dignitaries and officials of the City of New York, officials of the States of New York and New Jersey, chaplains and interfaith representatives, family members of victims of 9/11, representatives of Archdiocese institutions and organizations and many faithful Orthodox Christians.
The Archdiocese has launched a website dedicate to the project, as well as a Facebook page that offers updates about the progress of the building of the national shrine.
Michael Jaharis, Vice Chairman of the Archdiocesan Council of the Greek Orthodox Archdiocese said, "When finished, St. Nicholas will be a visible and inspiring tribute to not only the atrocity that was perpetrated on 9/11, but also a shining spotlight on the Greek Orthodox faith, and our core values of love, respect, peace, healing, and forgiveness."