The old saying goes, be careful what you wish for because you just might get it.
Well, Metropolitan Nathanael of Chicago, who is making his rounds as the recently enthroned hierarch of the Greek Orthodox Metropolis of Chicago joked during a Palm Sunday sermon that having Pascha, or Easter, a week after the Western Christian denominations meant that candy would be deeply discounted.
The audience in the church laughed— especially when he mentioned that Peeps were his favorite Easter candies.
But Chicago mom Tia Angelos took note and set her kids on a fun experience of taking advantage of all those cheap Easter candies and buying up a basket full of… yep, you guessed it. Peeps.
She had her sons Athan and George prepare a beautiful basket and met Metropolitan Nathanael at Holy Wednesday services at St. George Greek Orthodox Church in Lincoln Park.
On hand to greet Tia and her boys when they presented Metropolitan Nathanael with his Peeps was Fr. Chrysanthos Kerkeres, who was surely wondering where his Easter Peeps were.
Perhaps he's not a fan of Peeps. Or if he is, the Metropolitan will share.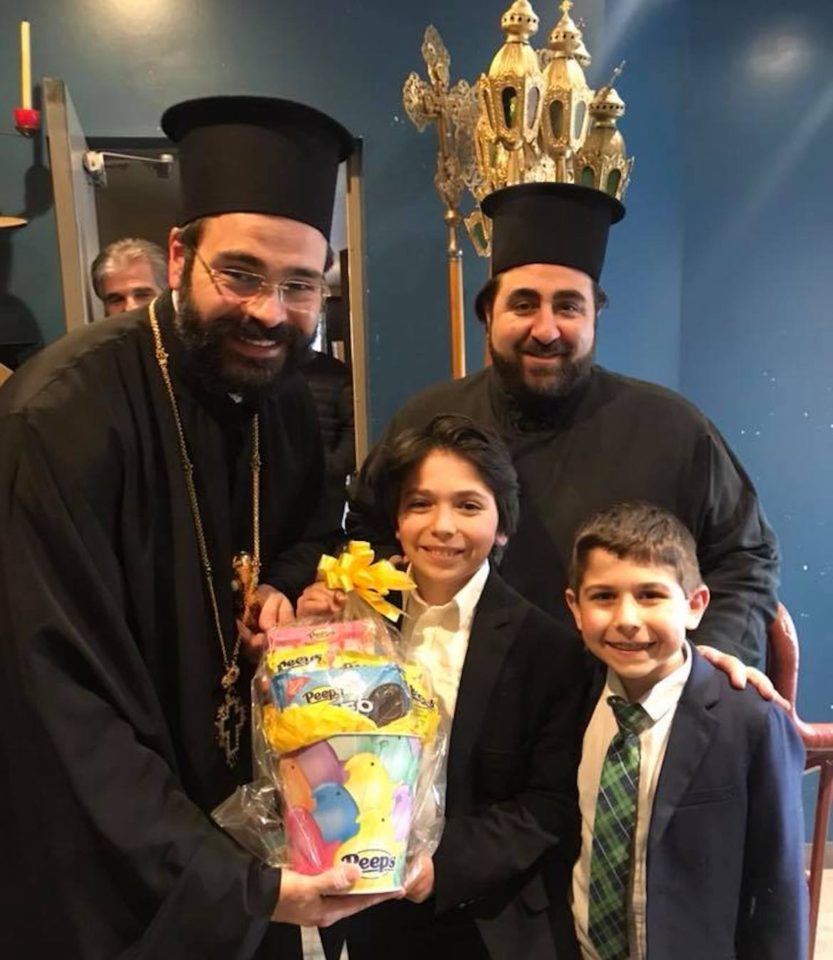 *****
Since you're here… I have a small favor to ask.
More and more people than ever before are reading The Pappas Post and despite increasing costs to maintain the site and provide you with the quality content that you deserve, I will never "force" you to pay for our website or add a paywall. I believe in the democracy of the internet and want to keep this site and its enriching content free for everyone. But at the same time I'm asking those who frequent the site to chip in and help keep it both high quality— and free. We've implemented a "free-will" annual subscription for those who want to support our efforts. I guess it's fair to call it a philotimo subscription… because you don't have to do it but it's really the right thing to do if you love the site and the content we publish. So if you like The Pappas Post and want to help, please consider becoming a "philotimo subscriber". Click here to subscribe. If you'd rather make a one time donation, we will gladly accept any amount, with appreciation. Click here to donate any amount.