A butcher shop in Thessaloniki made the bold move to launch a new campaign in the northern Greek city aiming to help Greeks struggling to keep food on their tables and allowing those more fortunate and capable to support those with less means.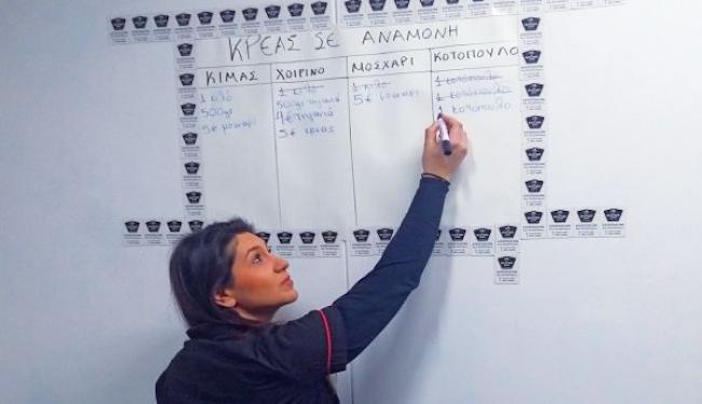 The process goes something like this:
You walk into the butcher shop and order your meat that you need for your own personal consumption. A kilo of beef, or a whole chicken. Then, you tell the butcher that you're also buying some additional meat and placing it "on hold" for a family in need.
The butcher keeps tabs on what's been purchased for "hold" and lists it on a banner or chalkboard behind the counter.
Similar campaigns are brewing in various coffee shops throughout the country, allowing guests to purchase what they call "suspended" coffee, sandwiches and other items for those in need, organized by numerous groups.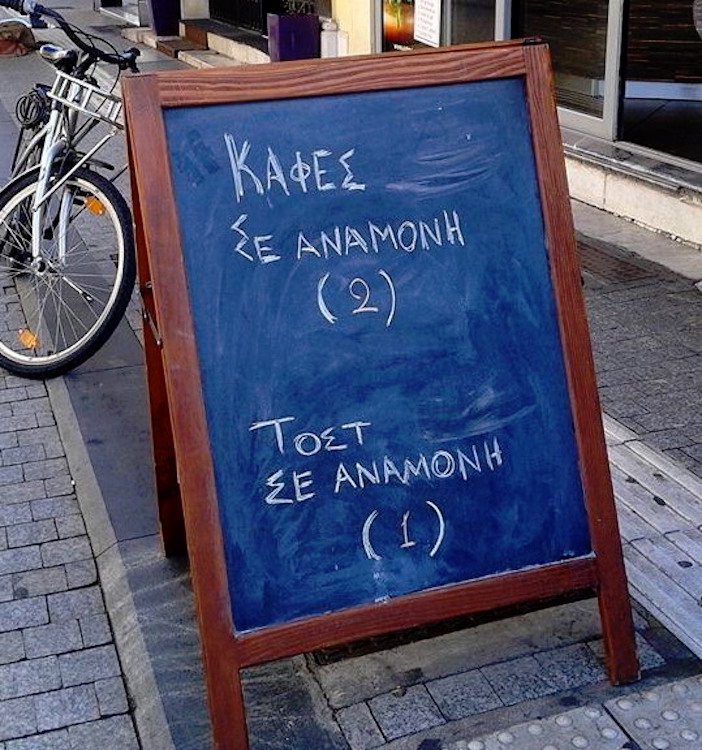 One campaign was undertaken by the non-profit Shedia (raft), an organization that publishes a a street magazine and assists homeless people and those in need.
The network map of participating businesses shows dozens of coffee shops and establishments throughout Greece that accept purchases of "suspended" food and beverage items and makes them available to those in need.
Kathimerini interviewed organizers and profiled several businesses in Athens that are participating in the program.
See a video on how the campaign works that was created by the group Kafes se Anamoni, another group that promotes the concept and has over 20,000 followers on Facebook.