At first glance, Ladolea's packaging isn't your typical tin of olive oil that you'll find on the grocery store shelf. That's because brothers Panos and Thanos Kloutsiniotis took a page out of their ancestors' history to present their pride and joy to the world— just like the ancients did, in clay containers known as aryballos, used to hold oil or perfume.
But Ladolea isn't just about pretty packaging. Inside these unique clay containers comes some of the world's finest olive oil. Their company produces some of the finest olive oil Greece has to offer, picked from olives in the area around Corinth in Northern Peloponnesus. They work with local farmers who share their passion for farming and oneness with the land.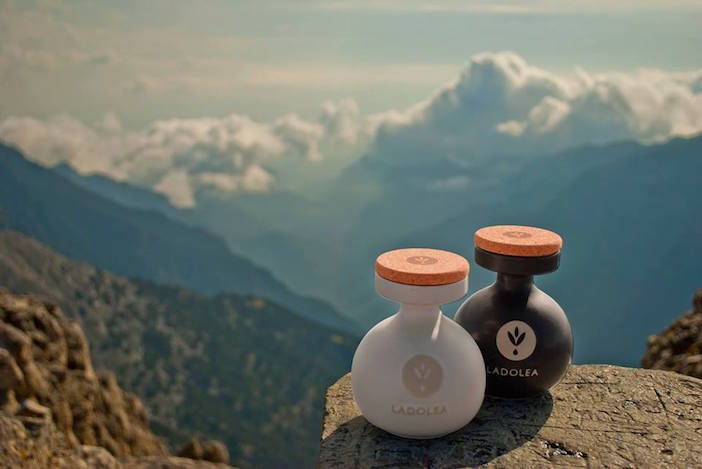 Every November, Ladolea's "story" begins as olives are harvested from two Greek indigenous varieties, and immediately cold pressed to maintain their exceptional fruity aromas and health benefits. Ladolea currently comes in two varieties, organic extra virgin olive oil of the Patrinia variety from a seaside village, and extra virgin olive oil of the Megaron variety from a region further inland and higher up in the hills, both in the area around Corinth.
And even though the olive oil is the real star here, the packaging comes a close second. It's a pot that would look good on any kitchen counter.
Inspired by an Ancient Greek pot called 'aryballos', the pot was well-known for its use by Olympic athletes who smeared their bodies with olive oil before their competitions. The pots were also used by the Greek aristocracy to preserve their oils and aromas.

The bottle is ergonomically designed based on the dimensions of an average hand and includes a special lid with pourer that prevents leaks and allows for both an aesthetically beautiful presentation piece or table top olive oil canister, as well as a functional kitchen essential.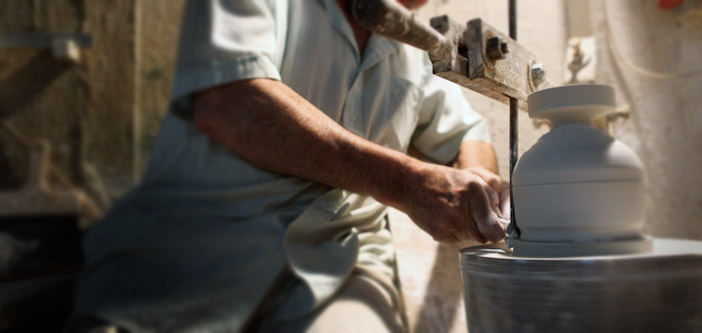 The opaque packaging prevents the penetration of light, thus maintaining the oil in its purest form and preserving the aroma, quality and taste of Ladolea's Greek liquid gold.
Ladolea has won numerous awards, including the prestigious Red Dot Design Award, an international competition that attracts more than 16,000 entries annually and is held in Berlin.
Their first appearance in the United States is at Central Market, a Texas-based high end grocery store chain.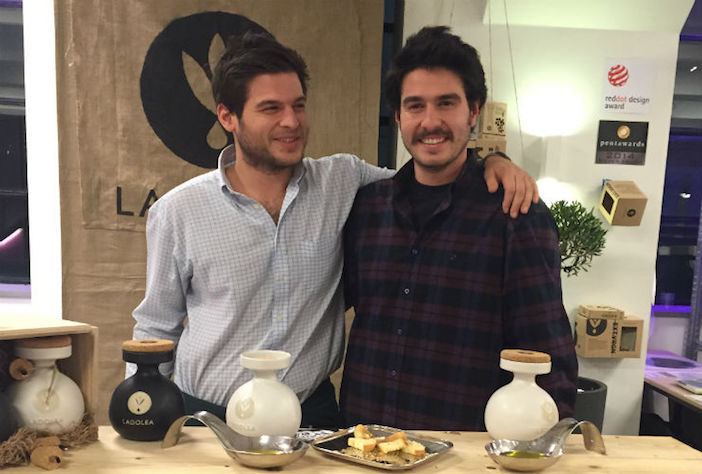 The Kloutsiniotis brothers, fueled by their creativity and passion for preserving their country's heritage, have big plans for the future of Ladolea— including expansion in North America and beyond. Following their numerous international awards both for their product, as well as their packaging, the company has been approached by numerous potential partners for export and distribution.