Taking a bold leap out of her comfort zone of wine and viticulture, Alexandra Manousakis is at it again. A decade after taking over the winery built by her father Ted, she's evolving and innovating the winery into uncharted territory by adding a traditional Cretan spirit once reserved for the barns and homemade distilleries of villagers.
The closest description of Tsikoudia to the non-native drinker is moonshine. It's made by distilling the pomace, or the pieces of grapes (sometimes including the stems and seeds) that were pressed for the winemaking process.
It's a powerful drink that contains high volumes of alcohol and is served in Crete after a meal in small shots. Other regions of Greece and elsewhere in the Balkans have similar varieties of the drink but in Crete, it's part of the heritage of the place and the people.
For a winery known for making some of the best wines in Greece, adding Tsikoudia to their catalog is a bold move. Established by Ted Manousakis, a Washington DC businessman who returned to his native village of Vatolakos, outside Hania in Western Crete, Manousakis Winery took great pride and care in developing a line of wines that quickly brought international attention to Crete.
Acclaim like a 93/100 rating by wine guru Robert Parker followed as Manousakis emphasized quality along every step of the way of the development of his winery.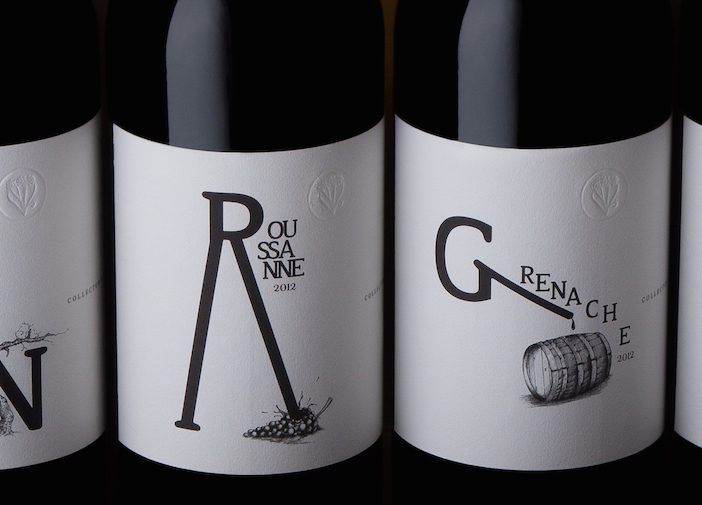 Enter Alexandra— the wind of inspiration and innovation that arrived in 2007 to pick up the baton that her father was passing. After completing studies at New York University, trading Manhattan for a Cretan village was her next step, as she sought to connect with the place of her father's birth and take over the helm of a family business established by her father that meant more to her than numbers— it was her heritage.
Alexandra turned Manousakis Winery into a destination, inviting hundreds of visitors annually into the winery to learn about Greek wine and share ancient winemaking techniques with people from throughout the world. She also introduced her love of art, often hosting exhibitions of her own work alongside wine tastings.
In 2010 she took a bold step and planted a vineyard with an almost forgotten ancient Cretan variety called Vidiano and also introduced a line of sea salt and extra virgin olive oil called Terroir, the proceeds of which benefit a local charity for disabled children that is near and dear to Alexandra's heart.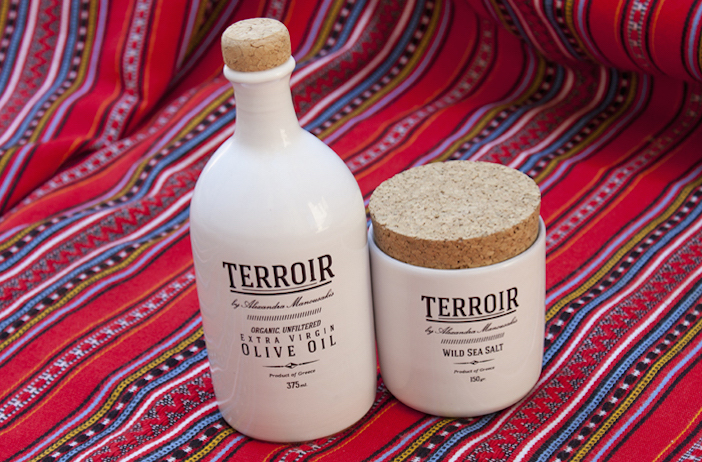 This November, Alexandra releases Manousakis Winery's Tsikoudia, created and distilled with the same passion and quality as all of their wines and a with a solid bow to the history and heritage of thetsik1 spirit while using a fresh and innovative design.
Alexandra enlisted award-winning designer Marios Karystios to create the label and packaging, which pay tribute to Tsikoudia's history as a healer of various illnesses. Tsikoudia has a long standing history in Crete and is used not only as an aperitif, but also for it's healing powers that locals believe it has. Traditionally, most households produce this strong spirit and enjoy it either at room temperature or directly from the freezer.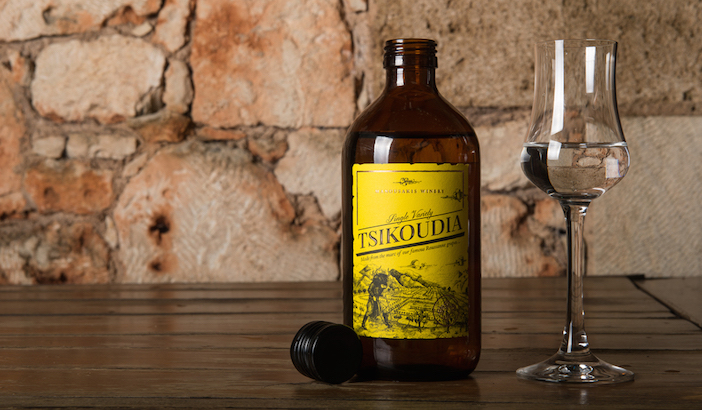 The packaging is inspired by old style pharmaceutical bottles that hold this mysterious liquid that has been more or less a local secret for thousands of years. The overall concept was developed by Alexandra herself as a way to bring together Tsikoudia's folklore, together with its flavor and tradition.
The label is illustrated by Antonis Choudalakis and portrays the Minotaur planting a labyrinth vineyard and wearing the traditional Cretan costume.