I visited Thessaloniki again this year and like I do every year, I stopped by the Holocaust Memorial. It's something that I started doing several years ago to pay tribute to many friends who lost family members during the Holocaust.
And like in previous years, every time I go, my frustration level reaches its peak. You see, the Holocaust Memorial of the city, which itself has a painful history (and has been desecrated numerous times) lies on the corner of a swath of land in the city center that was once a prominent town square called Plateia Eleftherias, or Independence Square.
It was in this square in July of 1942 where thousands of the city's Jewish men were rounded up and subjected to hours of torture and public humiliation before being registered for forced labor, and eventual murder.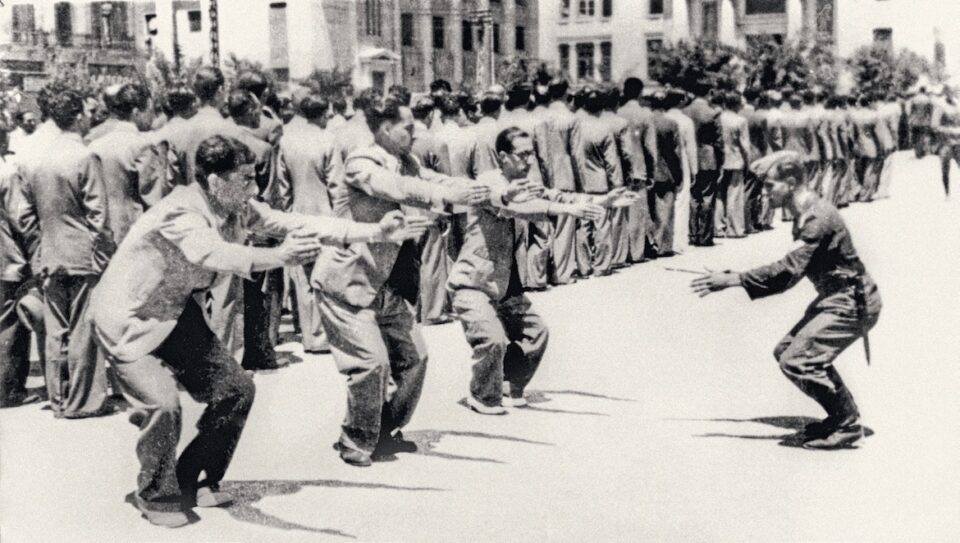 For tens of thousands of Thessaloniki's Jews– a prominent fixture of the city for thousands of years- this square was the beginning of the final solution that would exterminate upwards of 90 per cent of their community.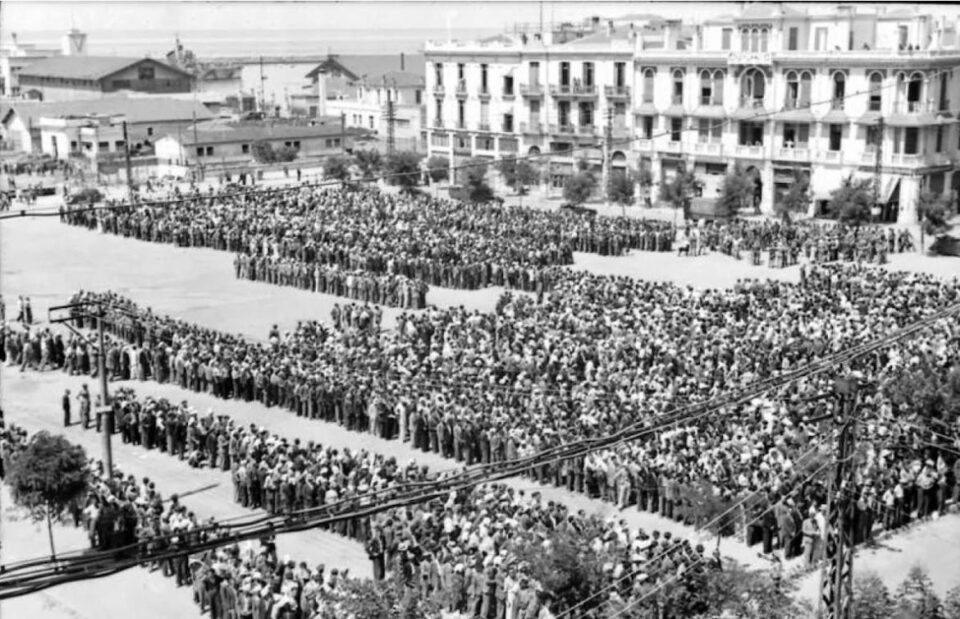 Today, it's a parking lot.
Yes, a parking lot.
Despite attempts from the city's previous mayor Yannis Boutaris to create a memorial park, plans were shelved by the current mayor Konstantinos Zervas when he took office and despite an international outcry, the square is still a parking lot.
But there appears to be some movement and hopefully, this wrong may soon be righted.
This past July 11– the 80th anniversary of the day that is called "Black Saturday" by the Jewish community in the city, silent protests began. Although the city organized no official memorial, several people took to the park to leave flyers on cars, asking them not to park on a space of martyrdom and memorial.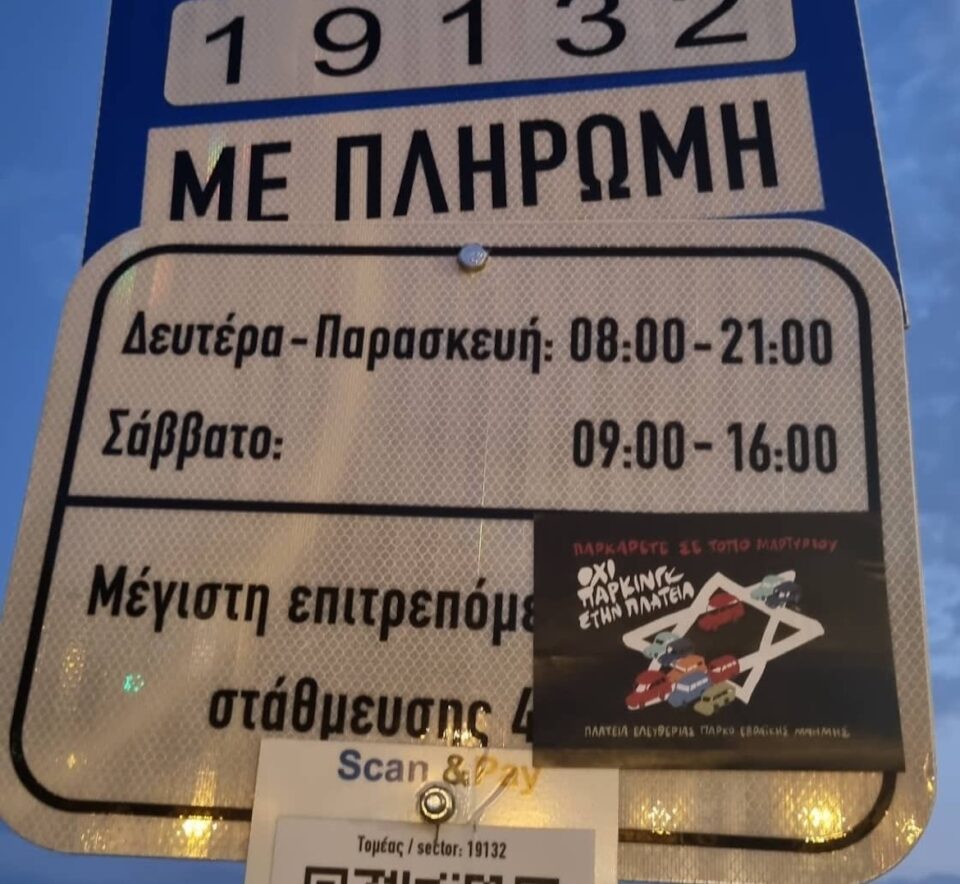 I was here only a few days later and found some of the flyers strewn around the lot and stuck on street signs.
Incidentally, I posted an Instagram story during my visit there and tagged the mayor, recalling the place's significance and including an historic image in my story that today, is on display at the United States Holocaust Museum in Washington DC.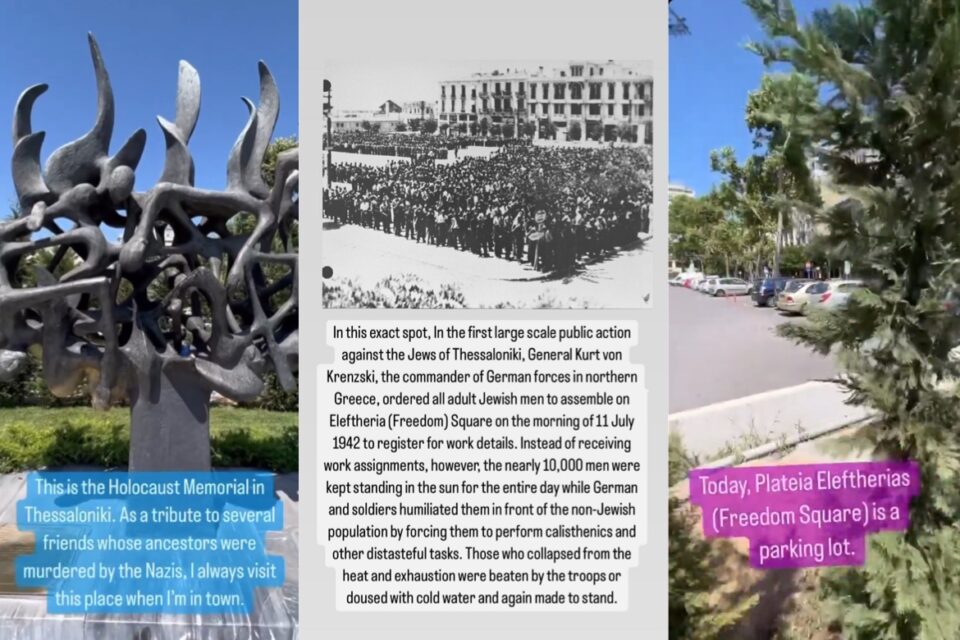 Additional pressure was also placed on the current mayor as Greek channel Antenna broadcast a damning segment against his administration and included the history of the square and the detailed plans for a memorial park by the previous administration that were put on the back burner when he took office.
Finally, U.S. Ambassador to Greece George Tsunis publicly stated during his remarks at the annual 4th of July reception at the Ambassador's Residence in Athens that Plateia Eleftherias will become a memorial park– a promise he made to his friend Pfizer CEO Albert Bourla, whose family survived the Holocaust in Thessaloniki.
Perhaps Ambassador Tsunis, a longtime ally and supporter of dozens of Jewish causes back home in the United States, will become the cause's biggest champion and finally right this terrible wrong.
Because this memorial isn't only right for the world, but it's right for Thessaloniki– a city that is only recently coming to terms with its rich and diverse past, which once even included a majority Jewish population.
---
Is The Pappas Post worth $5 a month for all of the content you read? On any given month, we publish dozens of articles that educate, inform, entertain, inspire and enrich thousands who read The Pappas Post. I'm asking those who frequent the site to chip in and help keep the quality of our content high — and free. Click here and start your monthly or annual support today. If you choose to pay (a) $5/month or more or (b) $50/year or more then you will be able to browse our site completely ad-free!

Click here if you would like to subscribe to The Pappas Post Weekly News Update