Diplomats, media personalities, athletes and hundreds of others packed into the Museum of Modern Art in New York City on Wednesday night for the red carpet premiere of "King Otto," the acclaimed documentary about the miracle triumph of the Greek national soccer team at the 2004 Euro Cup.
Flying in from Europe for the event were former Greek National Team players and coaches including midfielder Giorgos Karagounis, goalkeeper Antonios Nikopolidis, assistant coach Ioannis Topalidis and coach "King" Otto Rehhagel.
Directed by award-winning filmmaker Christopher André Marks, "King Otto" arrives in the U.S. on the wings of widespread critical acclaim and theatrical success worldwide. The film is also premiering in U.S. and Canadian theaters and on all digital platforms on Friday, March 25 (click here for ticket information).
The New York premiere was hosted by Hall of Fame TV Broadcaster Ernie Anastos and featured guests such as Greek Ambassador to the U.S. Alexandra Papadopoulou and Consul General of Greece Konstantinos Koutras, among others.
Throughout the screening, audience members reacted with a mix of laughs, cheers, rounds of applause and even silent emotion while re-living scenes from Greece's underdog victory against Portugal in the 2004 Euro Cup.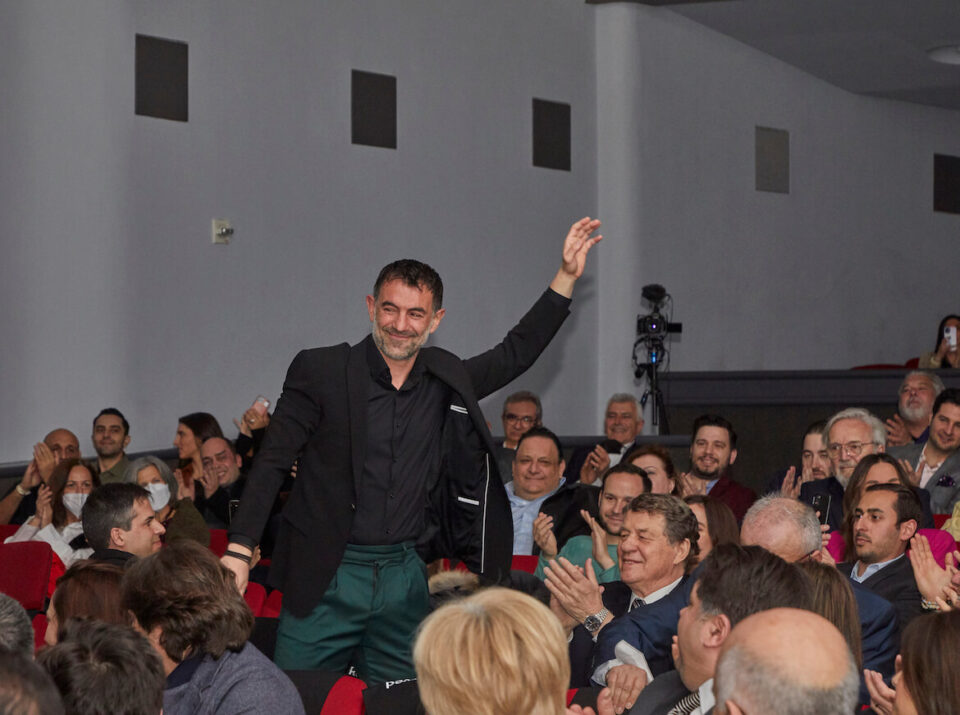 "King Otto" tells the improbable story of one the biggest underdog triumphs in sports history. Simultaneously, it is an intimate and inspirational human story about an outsider daring to change his life and shake up the establishment at any cost.
In summer 2004, the Greek national team had never won a game or even scored a goal in a major tournament. But the team defied 300-1 odds to become the unlikeliest of European champions.
Cristiano Ronaldo's Portugal, Zinedine Zidane's France and David Beckham's England were left stunned as an unfancied country, featuring players no one had ever heard of, single-handedly took down the titans of the world's game.
The architect behind this unprecedented victory was legendary German coach "King" Otto Rehhagel. After accomplishing every major success in his own country, he left it all behind to work with the underachieving Greek team in a language he didn't speak — and in a country he couldn't understand.
Andre Marks' film is the story of how these two contrasting cultures came together to speak the same language and write a new chapter of Greek mythology.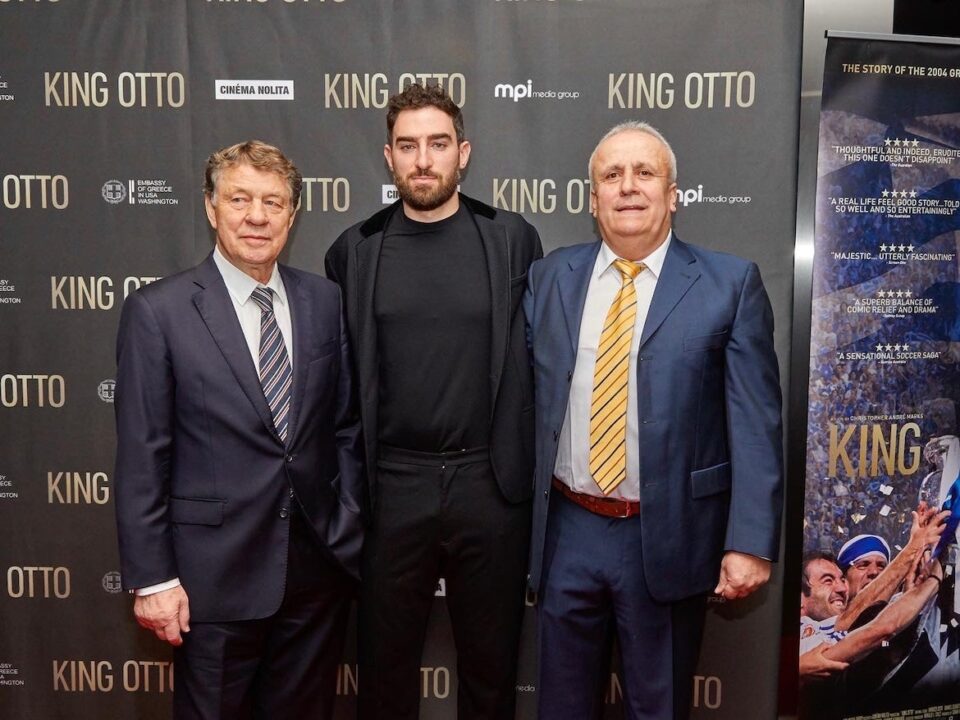 In what is being billed as the European "Ted Lasso," the film is set to take its place in the pantheon of inspiring sports dramas alongside "Miracle," "Hoosiers" and "Cool Runnings."
"We have been overwhelmed by the incredible reception this film has received as we have released worldwide and at a time we need such uplifting tales of unity and hope," André Marks said. "We are excited to share what is truly one of the greatest underdog sports achievements of all time with North American audiences."
Andrew Pulver of the The Guardian called the film "thoughtful and erudite" claiming the film's climax moment to be "one of the most uplifting things I have ever seen."
David Stratton of The Australian writes: "Full marks to director Christopher André Marks for telling this real life feel good story, so well and so entertainingly…a compelling drama."
Greg Baum of The Sydney Morning Herald says it is "Technically a documentary but comes across as an Aesopian Fable" while the BBC called it "a beautiful, beautiful film."
André Marks' works have screened in cinemas and on digital platforms such as ESPN, SKY, Canal+, Al Jazeera and Discovery+.
The filmmaker's previous documentary work includes directing and producing the SXSW documentary "Tiger Hood" for ESPN Films' Emmy Award- Winning "30 for 30" series and working with HBO Sports on their Emmy and Peabody Award winning "24 / 7" series.
Marks previously worked with HBO Documentaries, ESPN Films and HBO Sports. He is a graduate of New York University's Tisch School of the Arts film program.
Another New York City screening of "King Otto" will take place on Sunday, March 27 at the Museum of the Moving Image in Astoria, Queens. The event is being hosted by the Hellenic Film Society USA and the former Greek National Team players and coaches, as well as André Marks, will participate in an audience interview and Q&A session. Click here for ticket information.
The Hellenic Film Society also hosted André Marks for an online discussion about the inspiration behind the film and challenges that he and his team overcame during the four years it took to conclude the project.
Alexi Lalas, former professional soccer player and soccer analyst for Fox Sports and host of the sports podcast State of the Union, conducted the interview with the filmmaker which can be viewed on YouTube.
---
Is The Pappas Post worth $5 a month for all of the content you read? On any given month, we publish dozens of articles that educate, inform, entertain, inspire and enrich thousands who read The Pappas Post. I'm asking those who frequent the site to chip in and help keep the quality of our content high — and free. Click here and start your monthly or annual support today. If you choose to pay (a) $5/month or more or (b) $50/year or more then you will be able to browse our site completely ad-free!

Click here if you would like to subscribe to The Pappas Post Weekly News Update