The ultimate diva, Maria Callas, was known first and foremost for being one of the most significant opera singers in history. The New York-born Greek American singer (born Maria Kalogeropoulos) was also known for her spunk and attitude, as well.
Here are some of our favorite quotes from the diva — who passed away at the age of 53 on September 16, 1977.
(1) "What a lovely voice, but who cares?" (After she heard a recording of fellow opera singer Renata Tebald)
(2) "Some say I have a beautiful voice, some say I have not. It is a matter of opinion. All I can say, those who don't like it shouldn't come to hear me."
(3) "Don't talk to me about rules, dear. Wherever I stay I make the goddamn rules."
(4) "First I lost my voice, then I lost my figure and then I lost Onassis."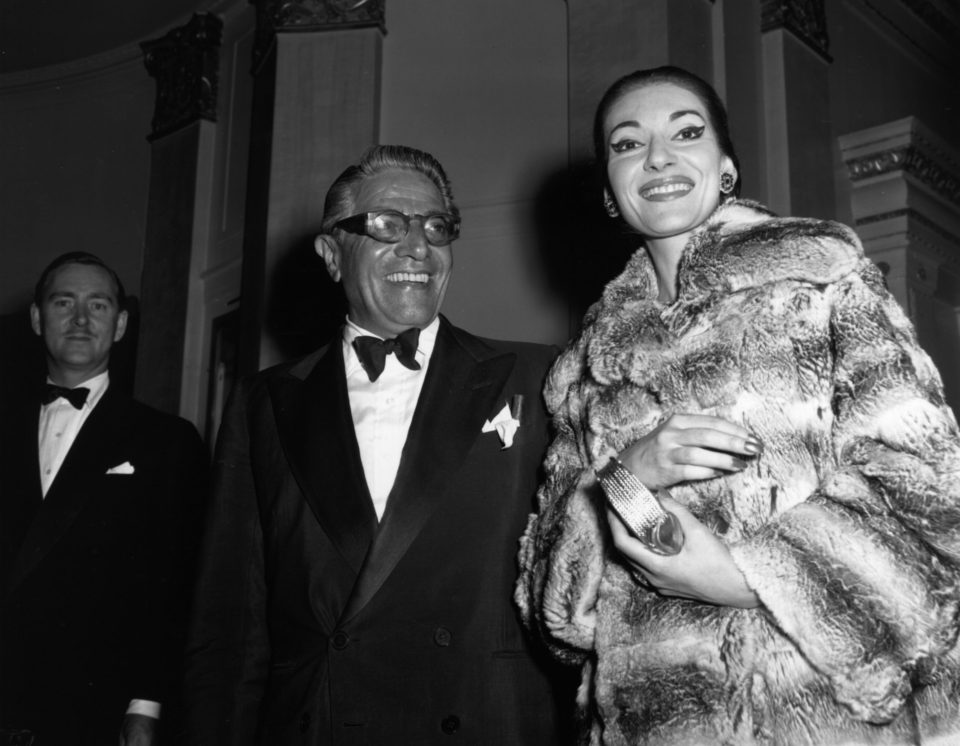 (5) "I don't need the money, dear. I work for art."
(6) "I will not be sued! I have the voice of an angel!"
The performance of Puccini's Madame Butterfly in Chicago's Civic Opera House on the night of November 17th 1955 was an unscheduled one. After two rapturous performances, the great soprano Maria Callas was asked to give one final show, and it was a triumph. But the real drama came only when the opera was over. U.S. Marshal Stanley Pringle (foreground in photo below) and Deputy Sheriff Dan Smith burst into Callas's dressing room and served her with court summons for a breach of contract. Callas was furious. She chased the officers from her dressing room, tossed the summonses to the floor and proclaimed, "I will not be sued! I have the voice of an angel! No man can sue me." "She sure has a beautiful voice," the U.S. deputy marshal remarked, "but not when she's screaming."
(7) "I would not kill my enemies, but I will make them get down on their knees."
(8) "Love is so much better when you're not married."
(9) "If I have stepped on some people at times because I am at the top, it couldn't be helped."
(10) "I am not an angel and do not pretend to be. That is not one of my roles."
(11) "When my enemies stop hissing, I shall know I'm slipping."
---
Is The Pappas Post worth $5 a month for all of the content you read? On any given month, we publish dozens of articles that educate, inform, entertain, inspire and enrich thousands who read The Pappas Post. I'm asking those who frequent the site to chip in and help keep the quality of our content high — and free. Click here and start your monthly or annual support today. If you choose to pay (a) $5/month or more or (b) $50/year or more then you will be able to browse our site completely ad-free!

Click here if you would like to subscribe to The Pappas Post Weekly News Update