Millenary olive oil is a rare, special category of olive oil that is made from trees that have survived and witnessed Greece's history over the past 1,000 years.
Similar orchards of Millenary trees exist in Italy and Spain, as well, but are rare to see, given the volatility of the region over the past thousand years and what resilience it must take to survive.
Think about how special this is, to have a trees that have survived wars, diseases, transplantations, fires and have witnessed revolutions and revolts, renaissances and dark ages. Today, these rare ancient trees produce some of the richest, most beautiful olive oil in the world.
The Story of the Xenofontos Monastery Trees
Planted by monks over 1,000 years ago, the olive groves were used to fulfill the basic needs of the monastery, including oil for food, as well as liturgical purposes.
The olive grove extends along the coastline, beautifully adjusted to the relief of the landscape that reaches an altitude of 180 meters above the sea level.
On the steep slopes of up to 60% inclination, scenic terraces built stone by stone have been securing the growing of the olive trees for centuries allowing their roots to penetrate deep into the ground.
The pure nature of this unfrequented piece of land with the astonishing native biodiversity creates the most perfect, colorful surroundings for this majestic olive grove to thrive and produce the perfect fruit.
These unique olives are raked by hand, not shaken down by large machines as is common in other commercial groves. Once picked, the olives are then transported to the press on the monastery grounds which itself is centuries-old.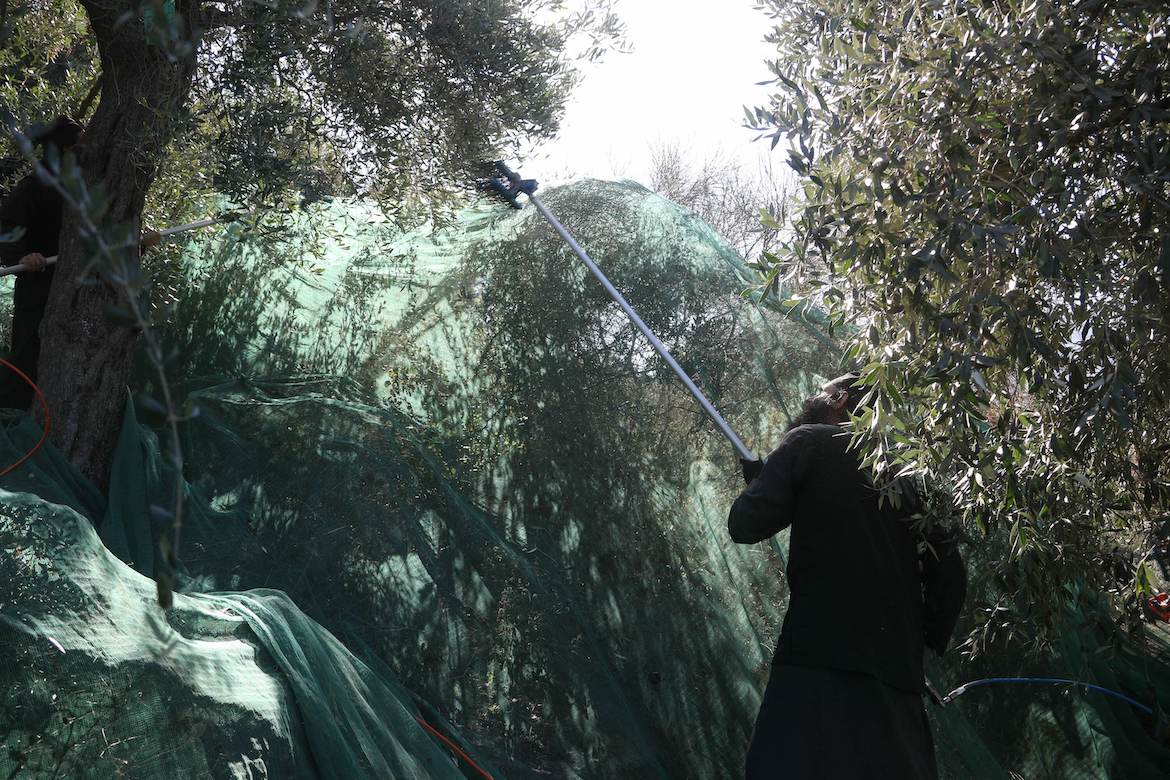 Their enormous, twisted trunks reveal their age and like human elders, a special confidence and wisdom emanates from them, not to mention the exquisite oil that is a most unique, extra virgin olive oil like no other.
This year, the millenary olive trees from the Xenofontos Monastery Trees produced enough olive oil for about 1,000 bottles. Thanks to our partners in Toronto, the Pappas Post Market has secured exclusively, THE ONLY 300 bottles of the product.
The Pappas Post Market has EXCLUSIVE rights to sell a limited run of this exquisite extra virgin olive oil in North America. We are taking orders on a first-come, first-served basis. All orders will ship on the week of November 26, 2018 for early December arrivals to any address in North America. Click here to get your bottle(s).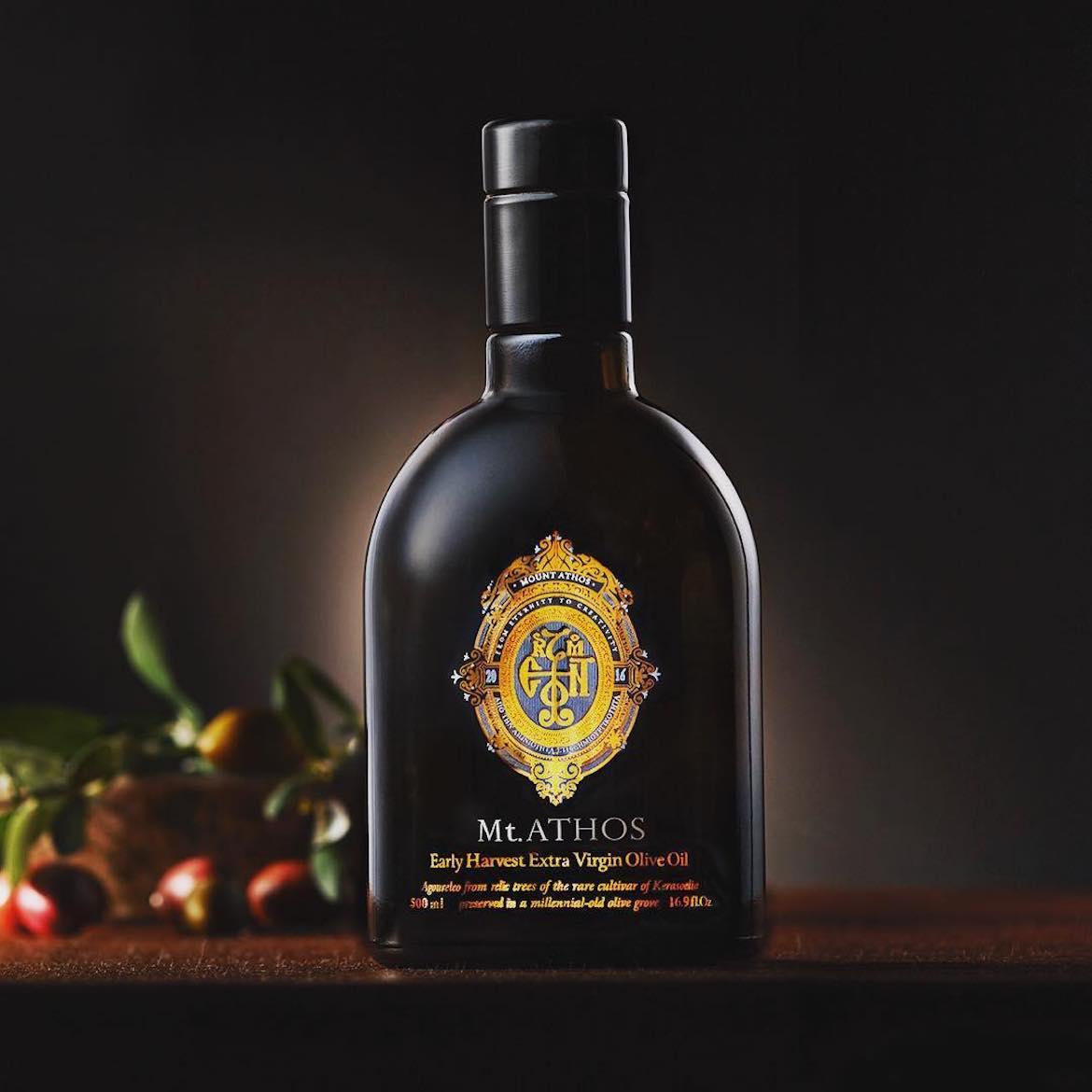 Photos of monks from asceticexperience.com