Some damage has been reported at the Transfiguration of Christ Greek Orthodox Church in Anchorage, Alaska, following a massive earthquake this past week.
According to statement by Metropolitan Gerasimos of San Francisco, the church building sustained some cracks and pieces of the main chandelier smashed to the ground
In the parish library and offices, books fell off shelves and pieces of plaster fell off ceilings while additional structural damage was being assessed by engineers.
Metropolitan Gerasimos, whose jurisdiction covered the western United States, including Alaska, announced that all services will be held at an off-site location until it was safe for people to enter the facility.
Metropolitan Gerasimos issued the following statement:
"I have been in direct contact with Rev. Father Vasilios Hillhouse, pastor of Holy Transfiguration Greek Orthodox Church in Anchorage, Alaska. Father Vasili shared that there are some noticeable cracks in the nave of the church. Pieces of a chandelier also fell to the ground and shattered but no one was injured. Other damage was discovered in their secondary building which is used for administrative offices and parish education programs, but it is still too early to assess the extent of the full impact of these powerful earthquakes. Until the church grounds can be fully inspected, divine services will be held at an off-site location."

 
The Holy Transfiguration parish was founded in 1953, with the first church being built in 1958. Construction on the current church began in 2010 and was completed in 2014. The parish currently serves more than 100 families.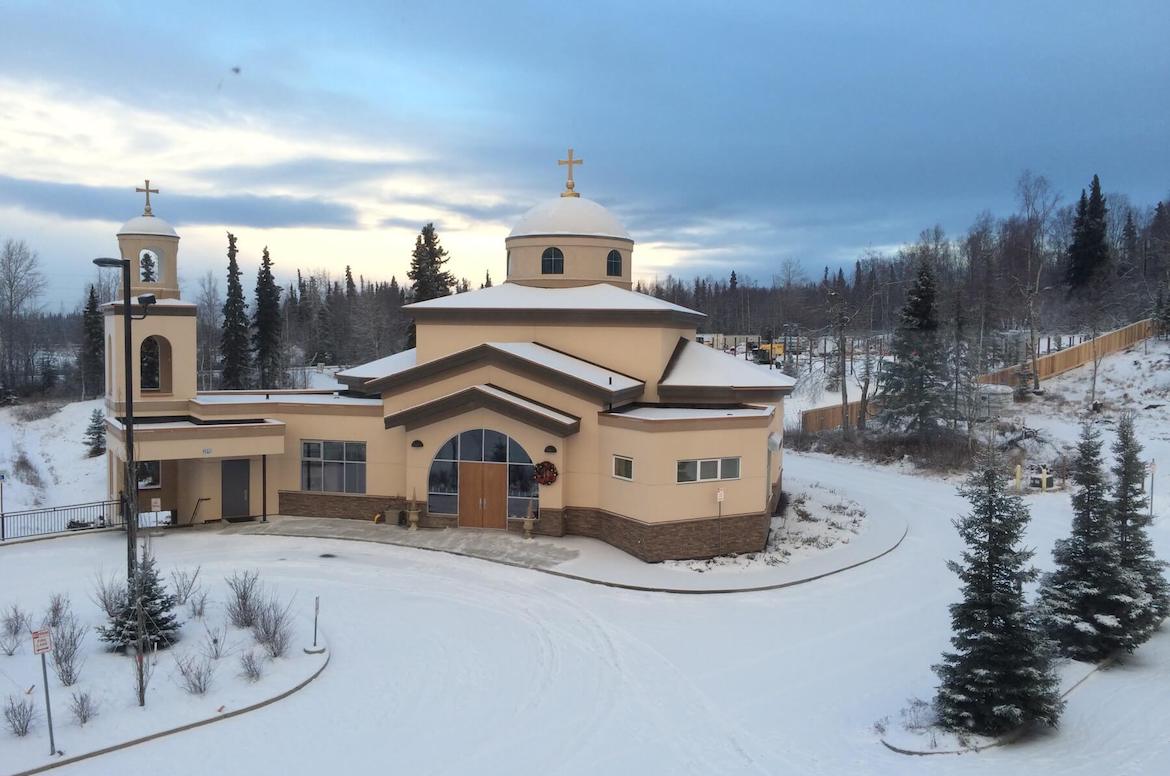 ***
Will you become a Patron for as little as the cost of a cup of coffee per month?
Is The Pappas Post worth $5 a month for all of the content you read? On any given month, we publish dozens of articles that educate, inform, entertain, inspire and enrich thousands who read The Pappas Post. I'm asking those who frequent the site to chip in and help keep the quality of our content high— and free. Visit our Patreon page and start your monthly support today. When you become a Patron, you'll also join an exclusive group of supporters that will have access to additional content and special offers that will be created just for you.