At dawn, Nazi German troops surrounded the small village Cretan village of Kakopetros located approximately 22 miles outside of Hania.
Hours later, they had left 23 villagers dead, dozens of houses looted — and permanent scars that remain with the village's inhabitants nearly 80 years later.
The massacre came merely months after Nazis had razed the nearby village of Kandanos, which was one of the most atrocious war crimes committed during Germany's occupation of Crete in World War II.
The Greek-language documentary "Flowers Fade Early" features five Kakopetros survivors who remember the fateful day of August 28. 1944.
In the film, the survivors recount the horrific event — which continues to haunt them — while sharing how painful their lives have been ever since.
Among the survivors' stories is the tragic case of a mother whose four sons were not only murdered by Nazis — but murdered outside of her house as she was inside cooking chicken for said Nazis.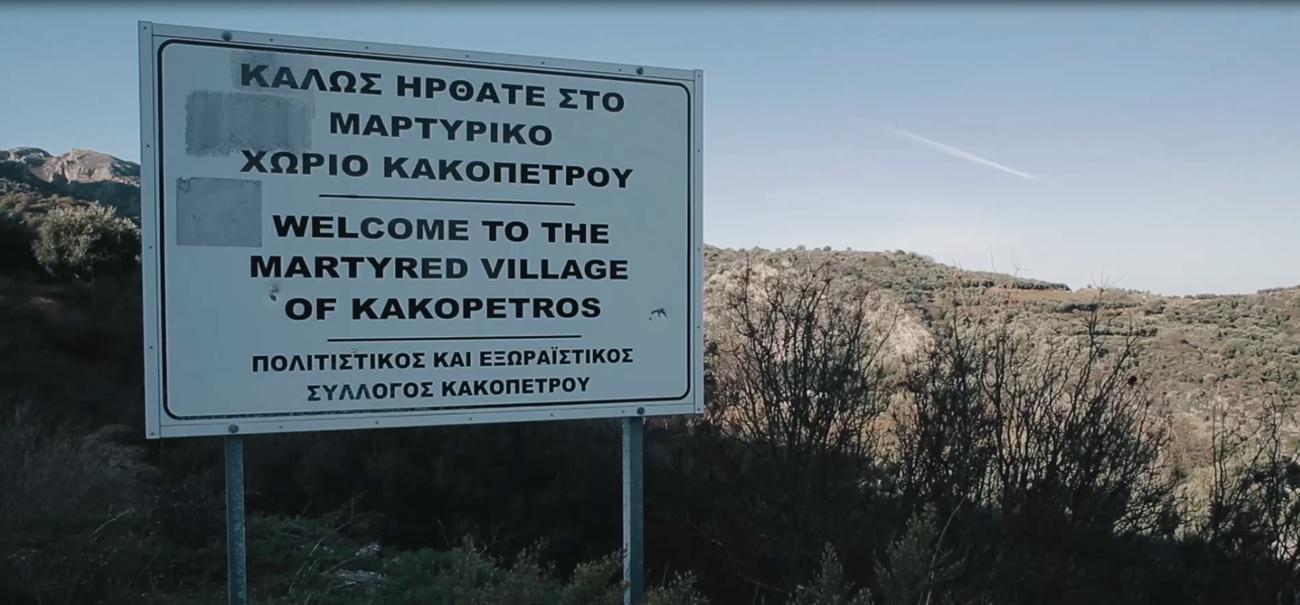 Co-directed by Matthaios Frantzeskakis and Vicky Arvelaki, "Flowers Fade Early" premiered at the 2018 Thessaloniki Documentary Film Festival. The film later screened at the 2018 New York Greek Film Festival and 2018 Iran International Documentary Festival, among others.
Watch the trailer (with subtitles)
The film's director took the documentary to Germany to show it in German schools. The results were startling as most of the German students had no idea of the massacres that took place.
---
Is The Pappas Post worth $5 a month for all of the content you read? On any given month, we publish dozens of articles that educate, inform, entertain, inspire and enrich thousands who read The Pappas Post. I'm asking those who frequent the site to chip in and help keep the quality of our content high — and free. Click here and start your monthly or annual support today. If you choose to pay (a) $5/month or more or (b) $50/year or more then you will be able to browse our site completely ad-free!

Click here if you would like to subscribe to The Pappas Post Weekly News Update