For its seventh year, the New York-based Hellenic Relief Foundation provided holiday cheer for more than 800 families and 220 children this Christmas season.
On December 21, 2018 the organization held its annual Christmas distribution during which volunteers distributed hundreds of food packages in Athens and various surrounding areas including Piraeus, Saronikos Municipalities and Spetses, among others. The packages included oil, pasta, milk and vegetables and other essential food items.
Hellenic Relief Foundation Advisory Board Member Kostas Zachariadis said such efforts continue to be important in the face of Greece's everlasting social crisis.
"It seems to me that although we see the crisis diminishing on paper, in reality social needs seem to be on the rise," Zachariadis said.
The foundation also delivered packages to numerous organizations including MEROPOIO, Athens Nursing Home, Christodoulio Foundation, SOS Children's Villages, Special School of Piraeus and Alimos Children Village.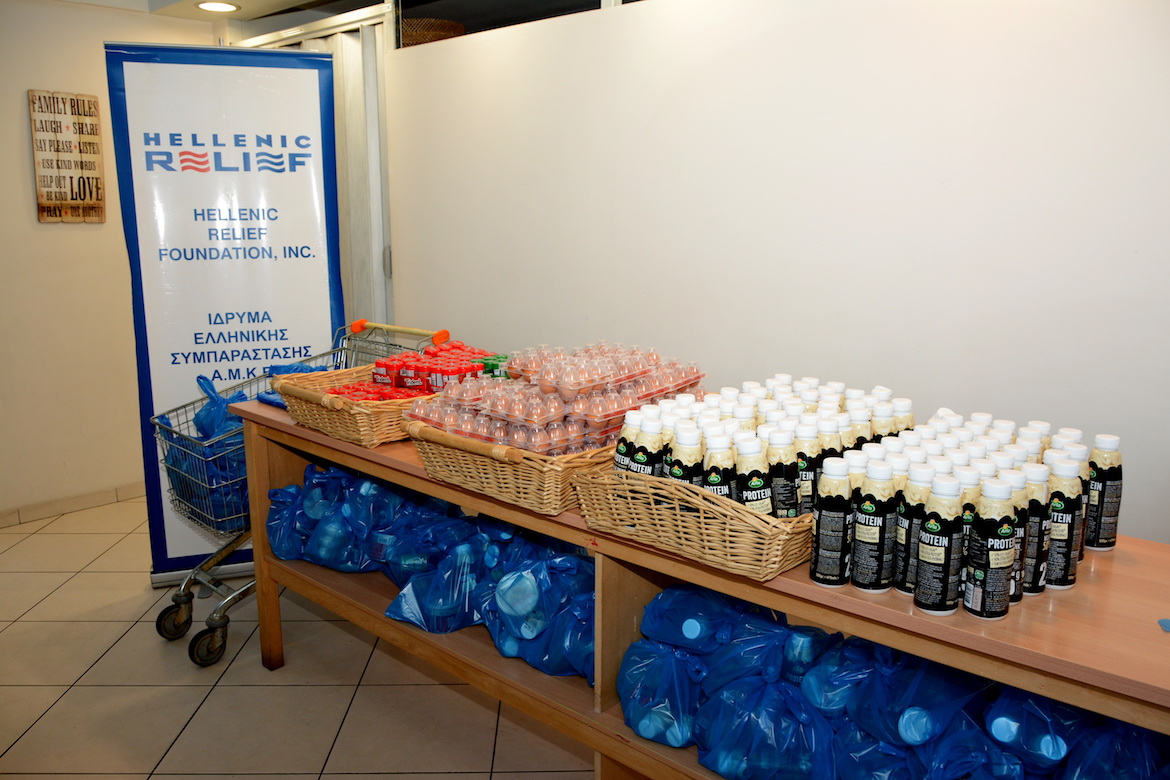 On December 15, 2018 the Hellenic Relief Foundation partnered with Hellenic Volunteer Solidarity to distribute new clothes, shoes and sweets to 220 children in Athens.
Founded in January 2012, the Hellenic Relief Foundation is a non-profit organization that raises funds in the United States to provide food and other essential items for the underprivileged in Greece.
Since its inception and with the help of partner companies, the HRF has distributed more than $1 million in products and services in Greece.
---
Is The Pappas Post worth $5 a month for all of the content you read? On any given month, we publish dozens of articles that educate, inform, entertain, inspire and enrich thousands who read The Pappas Post. I'm asking those who frequent the site to chip in and help keep the quality of our content high — and free. Click here and start your monthly or annual support today. If you choose to pay (a) $5/month or more or (b) $50/year or more then you will be able to browse our site completely ad-free!

Click here if you would like to subscribe to The Pappas Post Weekly News Update