According to numerous reports from the New York Governor's Office, a team assembled by Gov. Andrew Cuomo could potentially provide the financial push needed to finish the stalled construction at St. Nicholas Greek Orthodox Church and National Shrine at Ground Zero.
Stalled for almost two years when money ran out and the Archdiocese stopped paying the principal contractor, Cuomo has assembled a team of seven millionaire and billionaire donors who have committed to putting up the money to complete the project.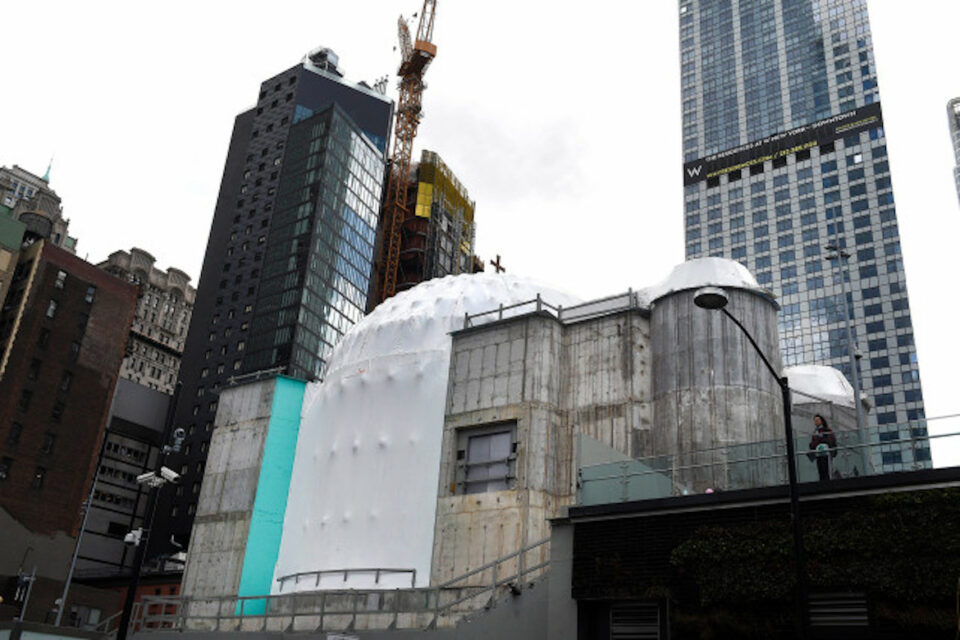 The new parish will serve the existing community of St. Nicholas which worshipped at the tiny church that was destroyed on 9/11. The church will also function as a national shrine for people of all faiths to visit.
According to The New York Post, one of the people Cuomo asked to join the group of seven agreed, but with conditions.
Billionaire super market and real estate developer John Catsimatidis said that he'd back the project– only of the Archdiocese wasn't in charge.
"He wants the church finished," Catsimatidis told the Post about Governor Cuomo, adding that the individuals were willing to donate but under new project leadership.
"If the Archdiocese is in charge, they're not giving the money," Catsimatidis said.
The construction firm Skanska terminated its contract with the Greek Orthodox Archdiocese in 2017 when the Archdiocese stopped paying its bills.
It was eventually revealed that Church leaders "misappropriated segregated or restricted funds," that were raised specifically for St. Nicholas. Furthermore, Archbishop Demetrios ordered changes to the existing construction– specifically to the dome, which he wanted to glow at night– that reportedly increased costs by millions of dollars.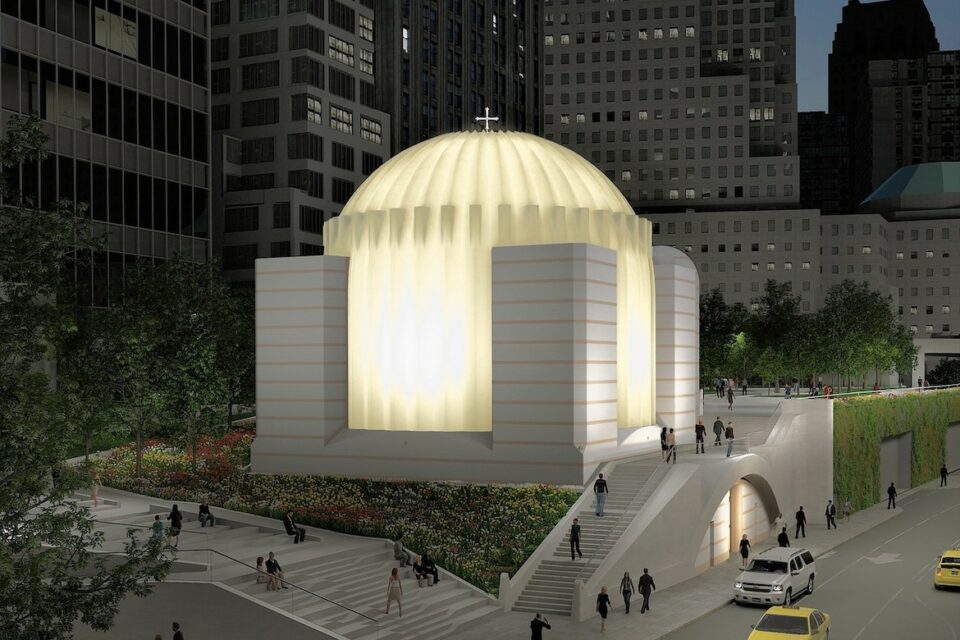 Almost $40 million has already been raised and spent. The Archdiocese said it would take an additional $40 million to finish the church, which was designed by Spanish architect Santiago Calatrava, and is supposed to glow at night and provide "a spiritual beacon of hope and rebirth."
Now, with the committee of seven individuals, a new Archbishop arriving and the willingness of the governor– the most powerful political leader in the state of New York, St. Nicholas could get the jump start it needs to be completed.
---
---
Is The Pappas Post worth $5 a month for all of the content you read? On any given month, we publish dozens of articles that educate, inform, entertain, inspire and enrich thousands who read The Pappas Post. I'm asking those who frequent the site to chip in and help keep the quality of our content high — and free. Click here and start your monthly or annual support today. If you choose to pay (a) $5/month or more or (b) $50/year or more then you will be able to browse our site completely ad-free!

Click here if you would like to subscribe to The Pappas Post Weekly News Update 
---