Like most Greek Americans with family and friends in Greece, restaurateur Spiros Menegatos watched one news story after another showing Greece in decline, including a deterioration of the healthcare and hospital framework with average citizens unable to get treatment at state-run hospitals which couldn't pay for medicine.
Instead of sitting back and doing nothing— or turning to Facebook like most desktop activists do— Menegatos decided to do something, mobilizing his personal and professional network— and closing down his popular New York City restaurant NERAI for a night, to raise money for those he believes to be the most vulnerable in Greece right now— children with cancer.
"How do we turn our back on kids," Menegatos told The Pappas Post, adding that if every Greek-owned restaurant in North America did what he did, things could be a lot different in Greece.
"There are a lot of people and organizations in need right now in Greece and we have a responsibility as fellow Greeks— as humans— to help when we can," Menegatos said, adding that "Can you imagine the impact if every Greek-owned restaurant in the country raised even a few thousand dollars for people in need?"
He's right. Menegatos tapped his restaurant's suppliers for donations and called his best customers, family and friends to purchase tickets to a plate dinner event— complete with music and even hand-written messages from the children at Floga— a cancer treatment center in Athens that helps dozens of young kids plagued with the disease.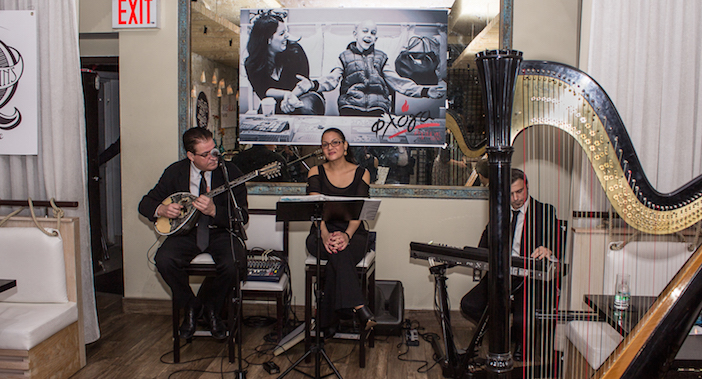 Menegatos personally thanked those who played a vital part in the event— and helping to raise more than $36,000 for the Greek children's organization. Sponsors of the evening included: Skyline Risk Management, Mighty Quinns Barbeque, New Yorker Bagels, Preferred Merchant Services, Diamond Importers, Alma Bank, Konstantinos Bastas of Bastas Travel Consultants, The Venetian, Arabica Coffee Roasters and E & A Restoration Inc.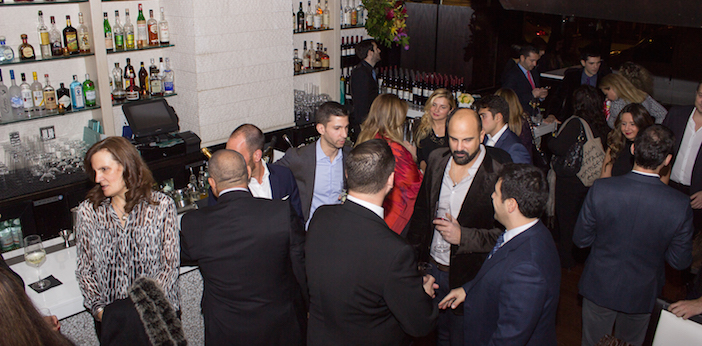 Nerai is located in the heart of Midtown on East 54th Street and has quickly become one of the city's "go to" Greek restaurants. Offering a twist on traditional Greek fare, and definitely a step or two up in sophistication, the restaurant's chef Chris Christou who used to be Gordon Ramsey's sous chef preps daily some the best Greek food in the city for a packed house, night after night.