Epiphany, or the baptism of Jesus Christ, was celebrated in Orthodox Christian communities throughout the world, including in the tiny Greek Orthodox community in Istanbul, Turkey, seat of the Ecumenical Patriarchate of Constantinople.
Ecumenical Patriarch Bartholomew I, the spiritual leader of Orthodox Christians around the world and the Archbishop of Constantinople and leader of the tiny, resilient community in Turkey, led the divine liturgy on Saturday, January 6, 2018 at the Patriarchal Church of St. George.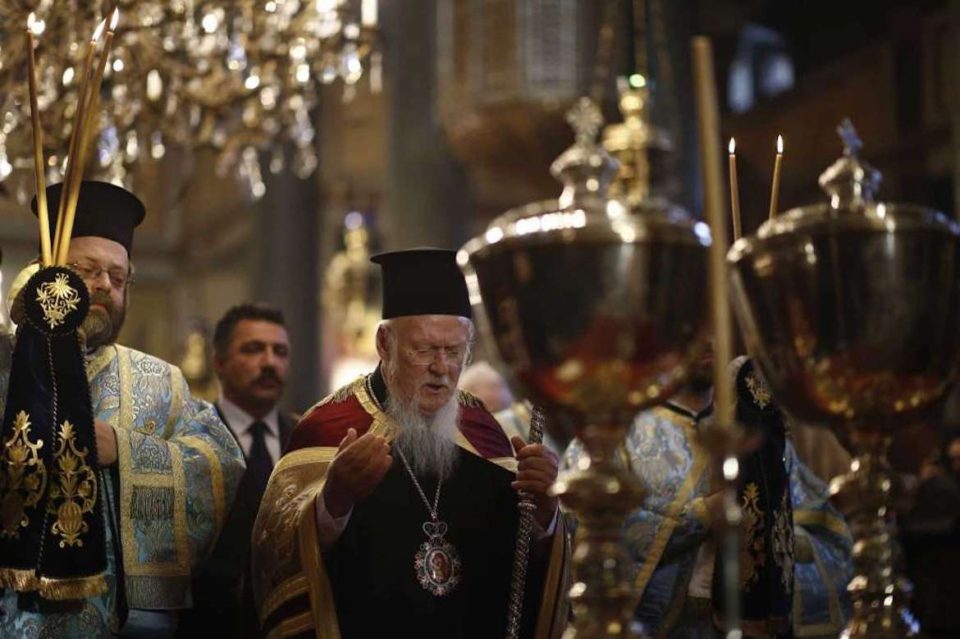 The Eastern Orthodox Church commemorates Jesus' baptism on Epiphany with rich celebrations around bodies of water.
The ceremony consists of a wooden cross being tossed into the water and retrieved by swimmers, usually males.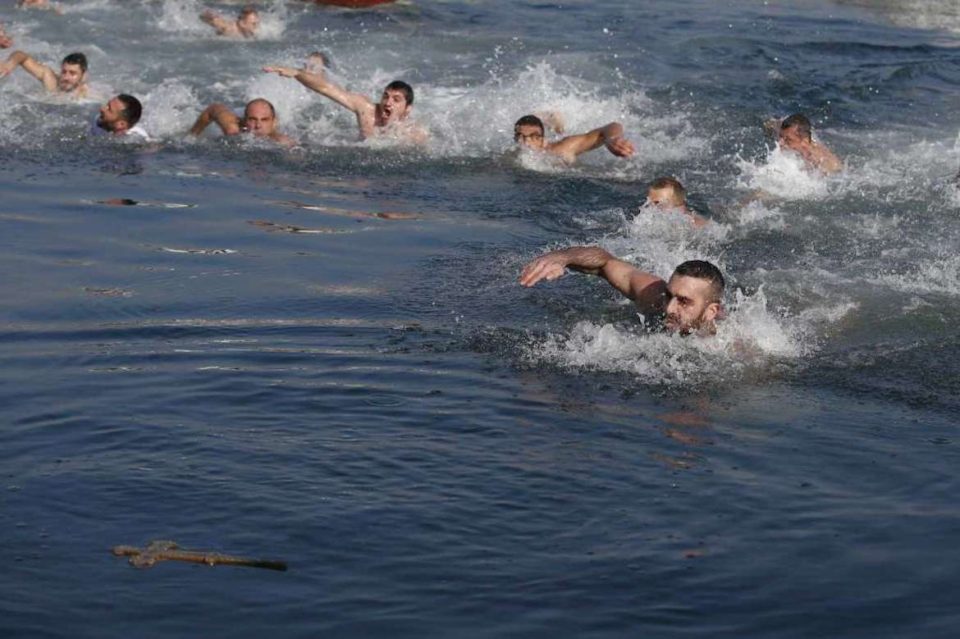 Bartholomew threw the blessed cross into the waters of Istanbul's Golden Horn as the faithful jumped into the sea to retrieve the cross.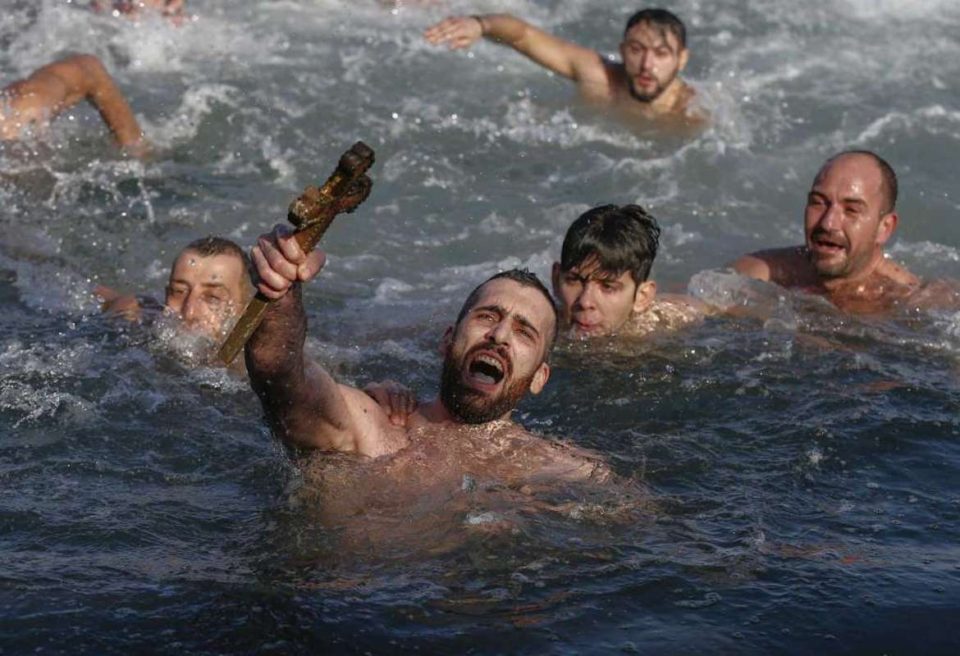 Nikos Solis, 29, a personal trainer from Greece who makes the pilgrimage every year, retrieved the wooden cross for the third year in a row and was given a golden crucifix on a chain and a blessing by Bartholomew.
In what could have been seen as a provocative move by Turkish authorities who were present, swimmers took out a Greek flag and swam back to land with it in their hands.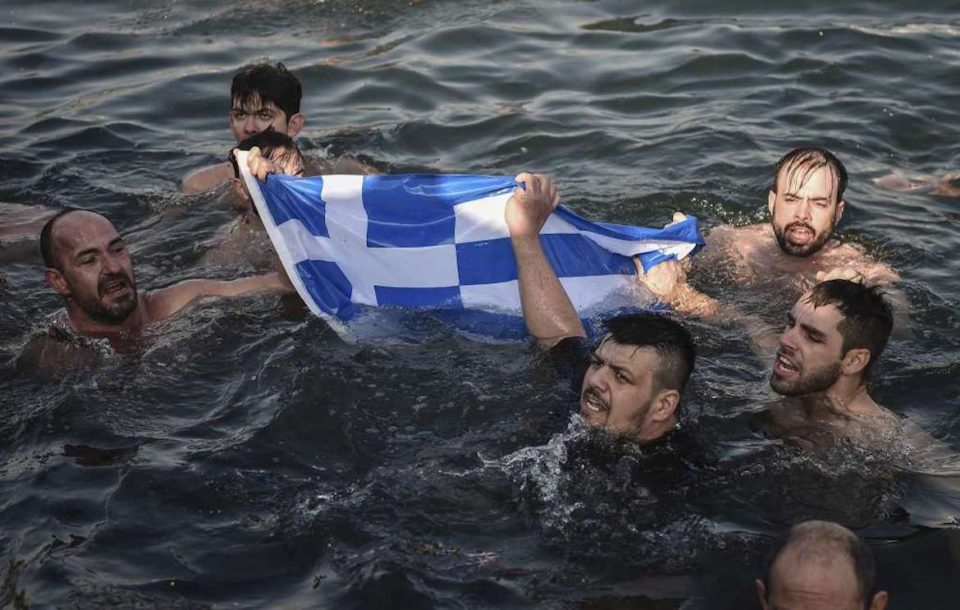 *****
Since you're here… I have a small favor to ask.
More and more people than ever before are reading The Pappas Post and despite increasing costs to maintain the site and provide you with the quality content that you deserve, I will never "force" you to pay for our website or add a paywall. I believe in the democracy of the internet and want to keep this site and its enriching content free for everyone. But at the same time I'm asking those who frequent the site to chip in and help keep it both high quality— and free. We've implemented a "free-will" annual subscription for those who want to support our efforts. I guess it's fair to call it a philotimo subscription… because you don't have to do it but it's really the right thing to do if you love the site and the content we publish. So if you like The Pappas Post and want to help, please consider becoming a "philotimo subscriber".Click here to subscribe. If you'd rather make a one time donation, we will gladly accept any amount, with appreciation. Click here to donate any amount.