In a shocking display of ultra-nationalism, demonstrators from diaspora communities of the Former Yugoslav Republic of Macedonia burned piles of Greek flags during a demonstration in Melbourne on Sunday.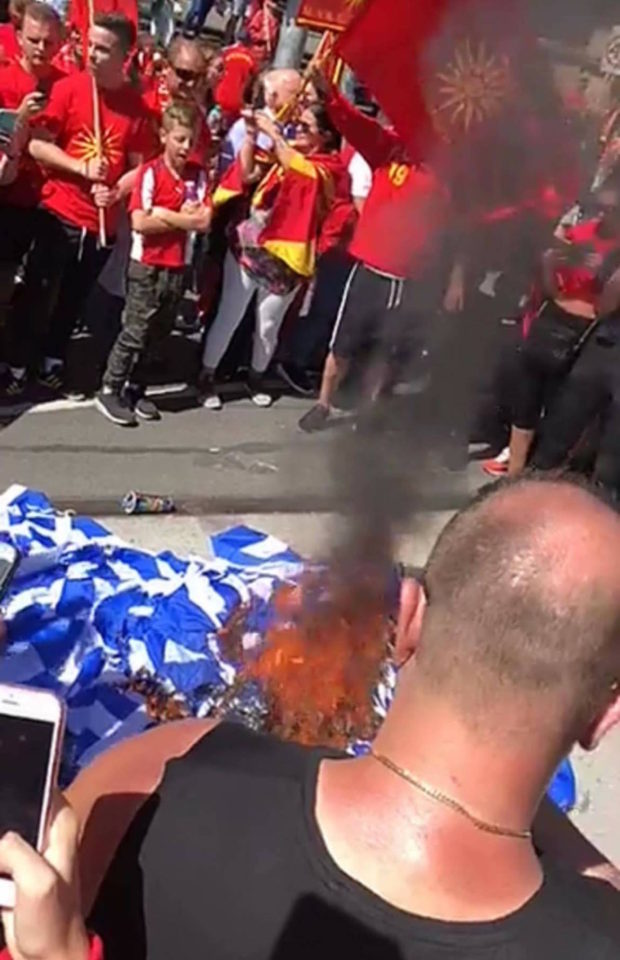 Thousands turned out for the rally outside Victoria's State Parliament building, carrying bright red banners and flags and chanting messages that their name and heritage were not up for negotiation.
In a shocking and ugly display of ultra-nationalism and hatred, a pile of Greek flags were burned. A photo of a young boy looking on has gone viral.
"Hatred is taught at an early age," Maria Stathopoulou commented on Facebook as she shared the photo.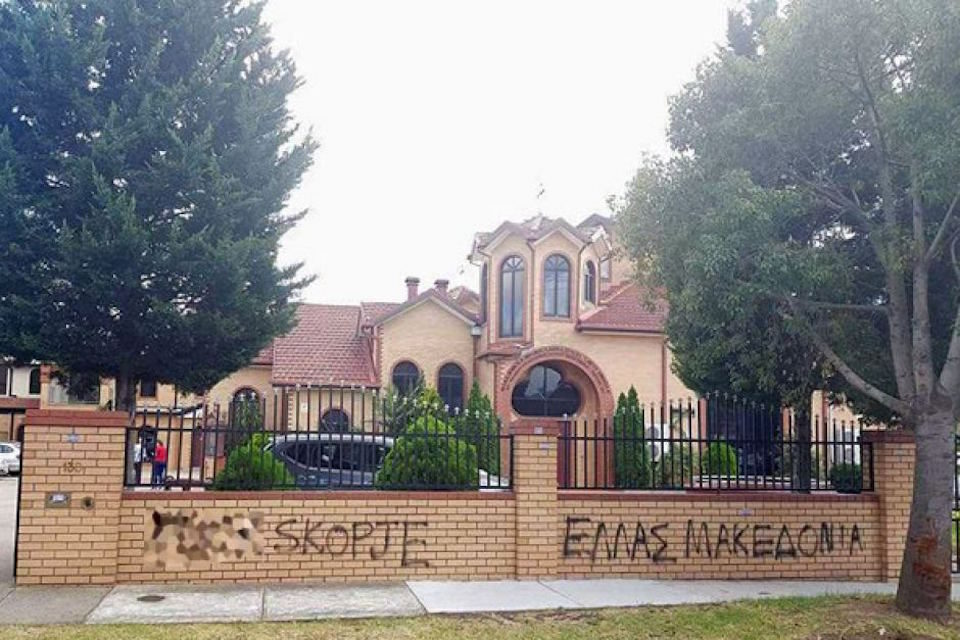 But Greeks retaliated in the days after the ugly display perpetrated by the FYROM demonstrators, vandalizing a church that is part of the self-styled "Macedonian Orthodox" community with the words "Fuck Skopje" and "Ellas Macedonia" written in Greek.
A youth soccer club was also vandalized with the words "death to you all" and other graffiti.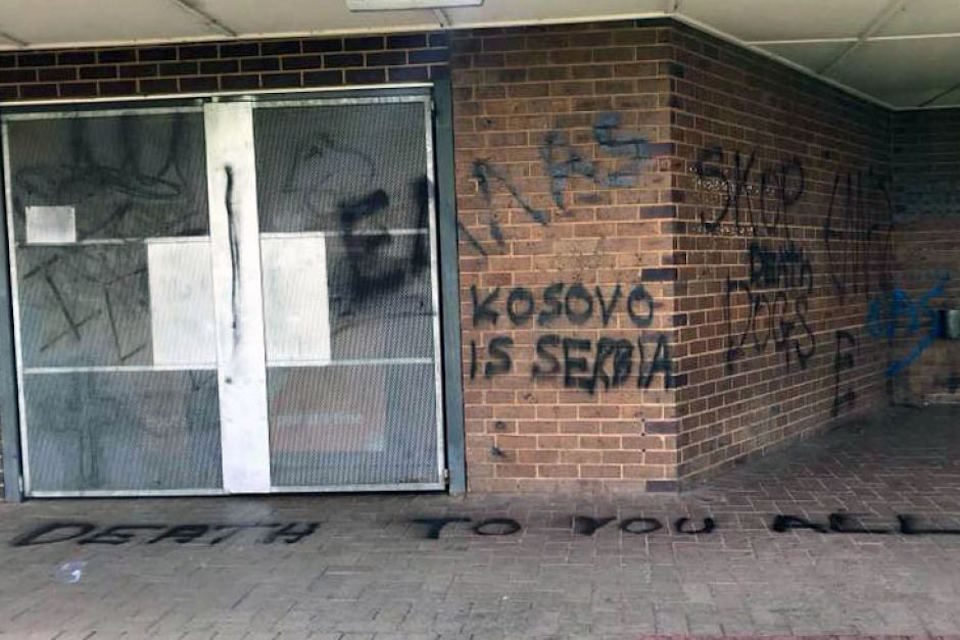 *****
Since you're here… I have a small favor to ask.
More and more people than ever before are reading The Pappas Post and despite increasing costs to maintain the site and provide you with the quality content that you deserve, I will never "force" you to pay for our website or add a paywall. I believe in the democracy of the internet and want to keep this site and its enriching content free for everyone. But at the same time I'm asking those who frequent the site to chip in and help keep it both high quality— and free. We've implemented a "free-will" annual subscription for those who want to support our efforts. I guess it's fair to call it a philotimo subscription… because you don't have to do it but it's really the right thing to do if you love the site and the content we publish. So if you like The Pappas Post and want to help, please consider becoming a "philotimo subscriber". Click here to subscribe. If you'd rather make a one time donation, we will gladly accept any amount, with appreciation. Click here to donate any amount.