Depending upon who you talk to or which media you read, there were anywhere between 100,000 to 1.5 million people at today's rally in central Athens.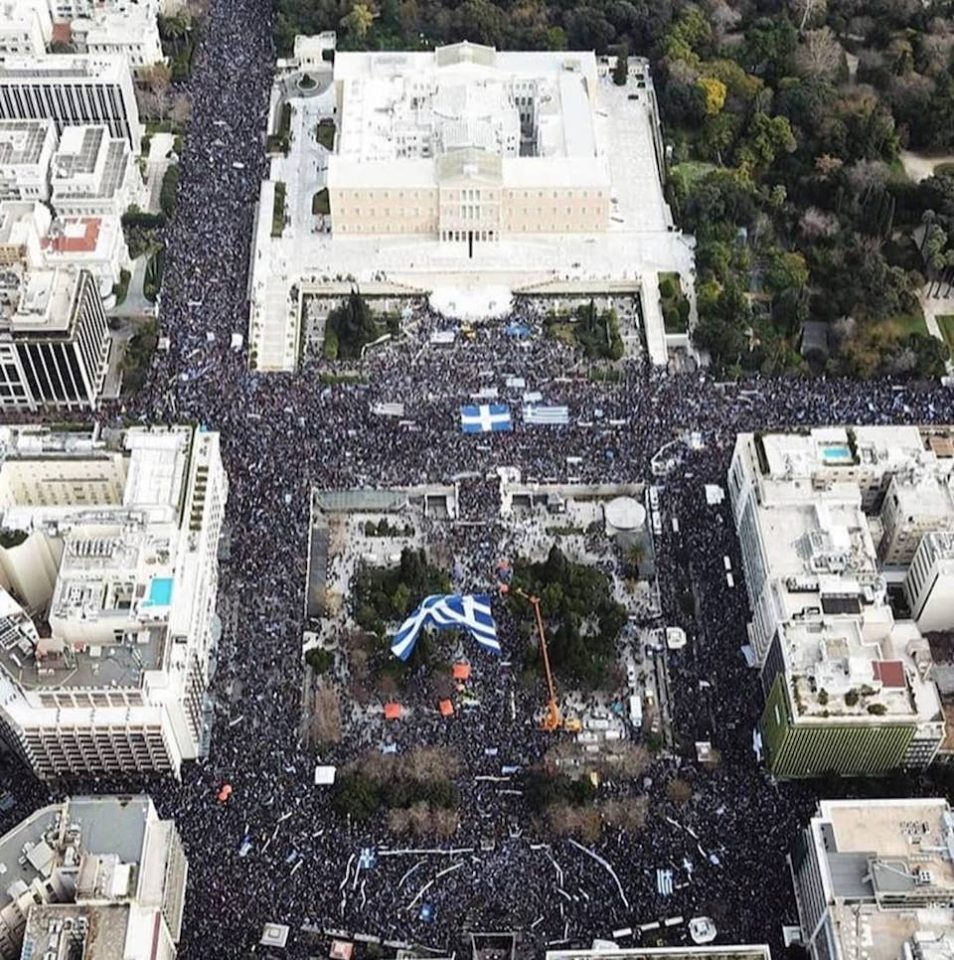 Greek police released official helicopter footage (see video below) of today's demonstration in Athens to back up their claim of 140,000 showing dense crowds in and around Syntagma Square and up several avenues leading into the square, with more dispersed crowds the farther away from the center of the square.
*****
Since you're here… I have a small favor to ask.
More and more people than ever before are reading The Pappas Post and despite increasing costs to maintain the site and provide you with the quality content that you deserve, I will never "force" you to pay for our website or add a paywall. I believe in the democracy of the internet and want to keep this site and its enriching content free for everyone. But at the same time I'm asking those who frequent the site to chip in and help keep it both high quality— and free. We've implemented a "free-will" annual subscription for those who want to support our efforts. I guess it's fair to call it a philotimo subscription… because you don't have to do it but it's really the right thing to do if you love the site and the content we publish. So if you like The Pappas Post and want to help, please consider becoming a "philotimo subscriber". Click here to subscribe. If you'd rather make a one time donation, we will gladly accept any amount, with appreciation. Click here to donate any amount.