Giorgio Armani's protege, 36-year-old Angelos Bratis, got Milan Fashion Week off to a seductive start with an ultra-feminine collection presented in Armani's own theatre. The 36-year-old Greek is seen by some as a potential successor to the 80-year-old Armani, should the dean of Italian fashion decide to retire from the design stewardship of his global style empire.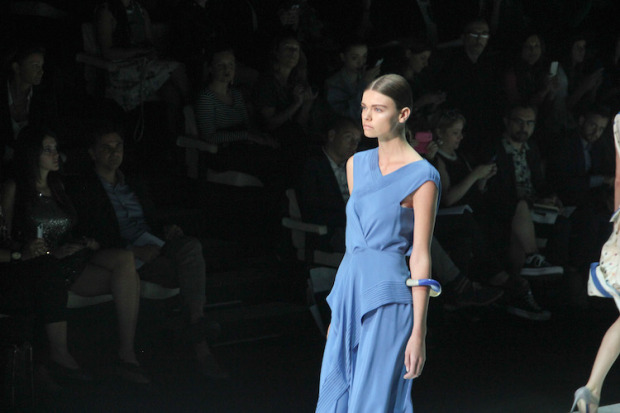 Anxious to make the most of the additional interest generated by Armani's sponsorship, Bratis restricted his show to a small selection of sensual evening dresses in featherweight textiles including crepe de Chine and silk twill. Many of them featured bold geometric patterns and vivid splashes of color, offsetting the understated palate of the materials.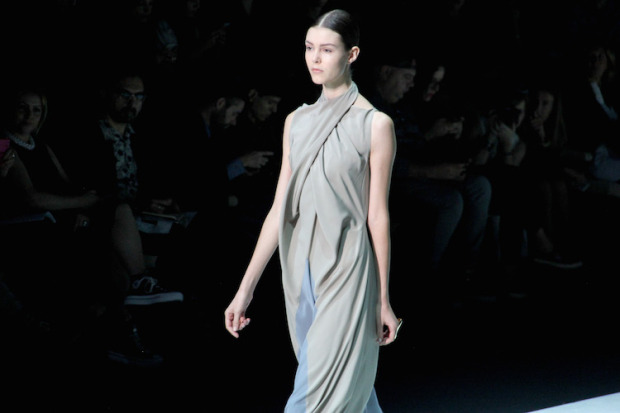 Bratis said he had deliberately opted for a pared-down collection to make the most of his moment in the spotlight to promote his own singular style. "There has been a lot of pressure and it has been a lot of hard work," the designer said to press after the show. "But Mr Armani chose me because I have my own style and that is what I wanted to show.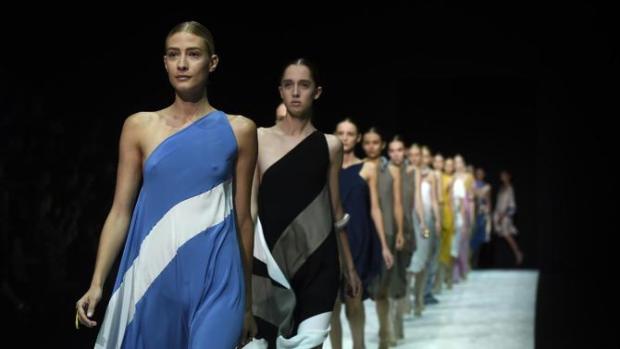 "With all this attention from the press and buyers, I wanted to show to the people who don't know Bratis, what Bratis is. In one show, they get all the codes – that is why I limited everything to only dresses, only technique."
Bratis, who was born and raised in Greece but studied and then honed his craft in the Netherlands, is the latest in a series of young designers who have benefited from Armani's sponsorship. He closed his show holding a sign with the words "Thank You Giorgio," showing appreciation to Armani.