Have you ever spent time in Greece on vacation and wished you relocate there for good? If you work remotely, now may be the time. Those wishing to try their hand at life in Greece can officially apply for a new Digital Nomad Visa, which allows non-EU citizens to legally work and live in Greece. 
In an effort to attract entrepreneurs, freelancers, and remote workers to relocate temporarily to the country, Greece recently launched Law 4825/2021, which grants non-EU citizens the right to live and work in Greece, provided they meet its requirements.
Greece hopes its beauty, climate, food, and relative safety will attract digital nomads to the country. "How does living somewhere with more than 250 sunshine days a year sound?" asks the official digital nomad website www.workfromgreece.gr.
"The original work-to-live location, Greece puts the life in quality of life. You'll find after-work socializing options close by, whether you choose a digital nomad city life in Athens or Thessaloniki or the slower pace of an Aegean island," the website claims.
The campaign further claims that living in Greece means "being surrounded by like-minded people who value wellbeing and work-life balance. The bars and cafes have the same laid-back atmosphere you'll remember from your holidays, and you'll have no trouble making new friends." 
To apply for a DNV, one must apply for a Greece National Visa (Type D Visa), which allows you to stay up to 12 months. After that, you can extend your visa for an additional year, totaling a maximum of 2 years.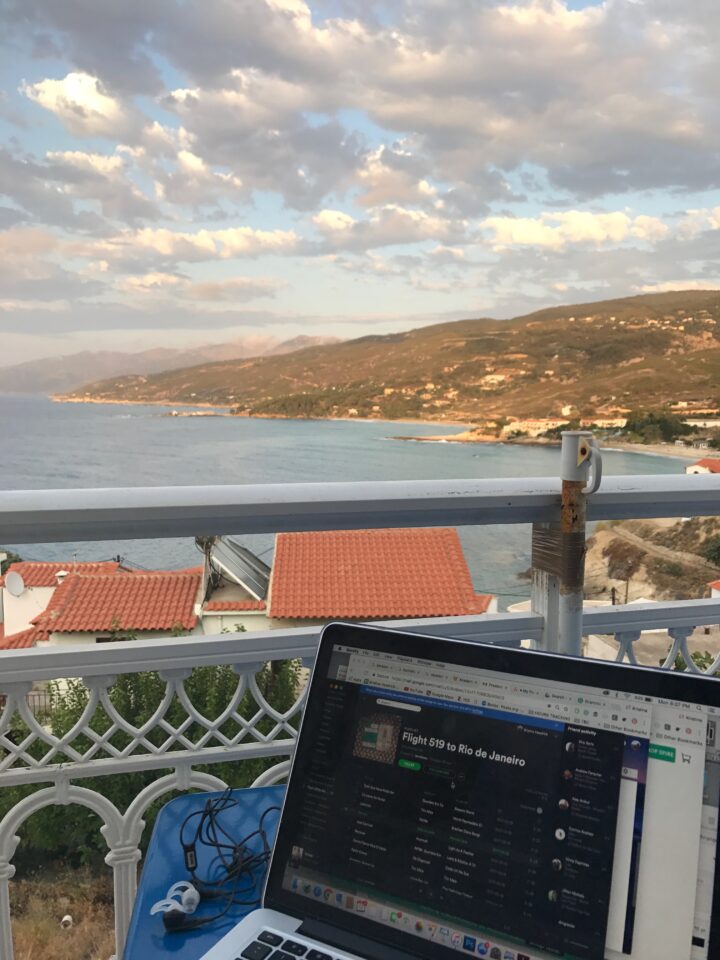 Like many other visas, the Greece DNV has its own specific eligibility requirements you need to meet.
Eligibility requirements include working for a company/client remotely outside of Greece and proof that you can earn a monthly income of at least €3,500.
To find out more, visit www.workfromgreece.gr