Fr. Haralambos Fox, parish priest at St. Barbara Greek Orthodox Church in Santa Barbara, California has removed sacred liturgical items and icons from the parish as the strong and unpredictable winds could possibly place the parish in harm's way.
Winds in Southern California have continued to fuel wildfires which have now consumed over 250,000 acres.
These fires, the largest of which is called the Thomas Fire, have already destroyed over 1,000 structures and thousands more are being threatened by the intense Santa Ana winds which are expected to escalate the fires this weekend.
This is the third largest fire in California history, and has caused widespread devastation.
The high winds have placed the area around the St. Barbara Greek Orthodox Church in a voluntary evacuation area as of December 16, 2017.
The area where the church is located (circled on map below) is directly next to areas that have begun burning and have been placed under mandatory evacuation by authorities.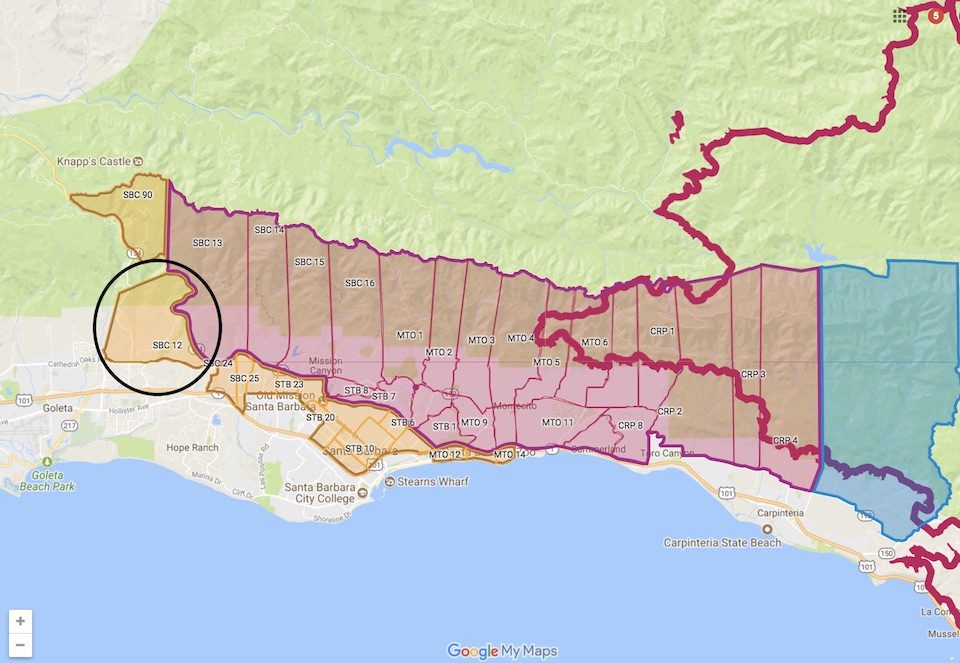 According to a press release by the Greek Orthodox Metropolis of San Francisco, Divine Liturgy was cancelled at the church so parishioners would not be placed in harm's way and people driving to church would not interfere with firefighting efforts in the region.
Many parishioners in the communities of Camarillo and Santa Barbara, California remain under evacuation with several families from nearby St. Demetrios Greek Orthodox Church in Camarillo having lost all or part of their homes and belongings.
The threat of more damage and destruction remains high due to the low containment of these fires.
Fr. Gary Kyriacou from St. Demetrios started an online donation site to assist the families from his parish as they work to rebuild their lives and homes.
*****
Since you're here… I have a small favor to ask.
More and more people than ever before are reading The Pappas Post and despite increasing costs to maintain the site and provide you with the quality content that you deserve, I will never "force" you to pay for our website or add a paywall. I believe in the democracy of the internet and want to keep this site and its enriching content free for everyone. But at the same time I'm asking those who frequent the site to chip in and help keep it both high quality— and free. We've implemented a "free-will" annual subscription for those who want to support our efforts. I guess it's fair to call it a philotimo subscription… because you don't have to do it but it's really the right thing to do if you love the site and the content we publish. So if you like The Pappas Post and want to help, please consider becoming a "philotimo subscriber".Click here to subscribe. If you'd rather make a one time donation, we will gladly accept any amount, with appreciation. Click here to donate any amount.