Spiros had two wishes for his 7th birthday— to learn more about where his papou came from and to learn how to cook Greek food. Never one to disappoint her kids, Danialle sprung into action planning what would become a wonderful experience for her son's 7th birthday.
Since visiting papou's village in Greece was out of the question in the middle of a school year and a weekend trip to Greece would be impossible, Danialle planned the next best thing— a visit to Ellis Island where Spiros' grandfather Peter Karmanos Sr. arrived as an immigrant almost a century ago.
He marveled at the endless names etched on the wall of honor and paused— with camera in hand— when he spotted the familiar name.
The lesson of a lifetime included a walk through the exhibitions at the immigration museum where mom shared stories of immigrants, like his own grandfather and millions of others, who came through the very hall they were visiting.
The Ellis Island experience culminated with a visit to the Statue of Liberty where mom Danialle explained the symbolism of Lady Liberty and what she meant for immigrants like his grandfather when they sailed into New York harbor after the long voyage from Greece and other countries.
The next day Danialle connected with celebrity chef and restaurateur Maria Loi who owns a popular Greek restaurant just steps from Carnegie Hall in Midtown Manhattan.
Chef Loi prepped Spiros complete with his own mini chef outfit and together the duo set out to the local Whole Foods to buy the ingredients they needed to prepare the day's lunch. Along the way Chef Loi shared her secrets with Spiros, like— always use the freshest ingredients and, a page of out of Chef Loi's personal bible… never use butter.
Loi is also the author of The Greek Diet, a cookbook published by Harper Collins that shares healthy Greek food that Loi has become known for. It's what attracted Danialle in the first place after visiting the restaurant last year for the first time.
"Maria Loi is pure magic. She has a dynamic passion for fresh, flavorful food and Greek culture. Their shared cooking experience was once-in-a-lifetime. I laughed hysterically as they shopped and she taught him what not to buy and how to pick fruit. In the kitchen they were a dynamic duo. Right down to eating raw octupus like a fisherman!" Danialle said.
At her restaurant, Maria took Spiros into the kitchen and walked him through the process of chopping, mixing and preparing the ingredients for the perfect keftedakia (Greek meatballs).
The highlight of Spiros' experience in the kitchen was putting on a pair of blue mixing gloves— another Loi signature item— and mixing the ground meat and ingredients into small balls.
No visit to New York City is complete without visiting Lady Liberty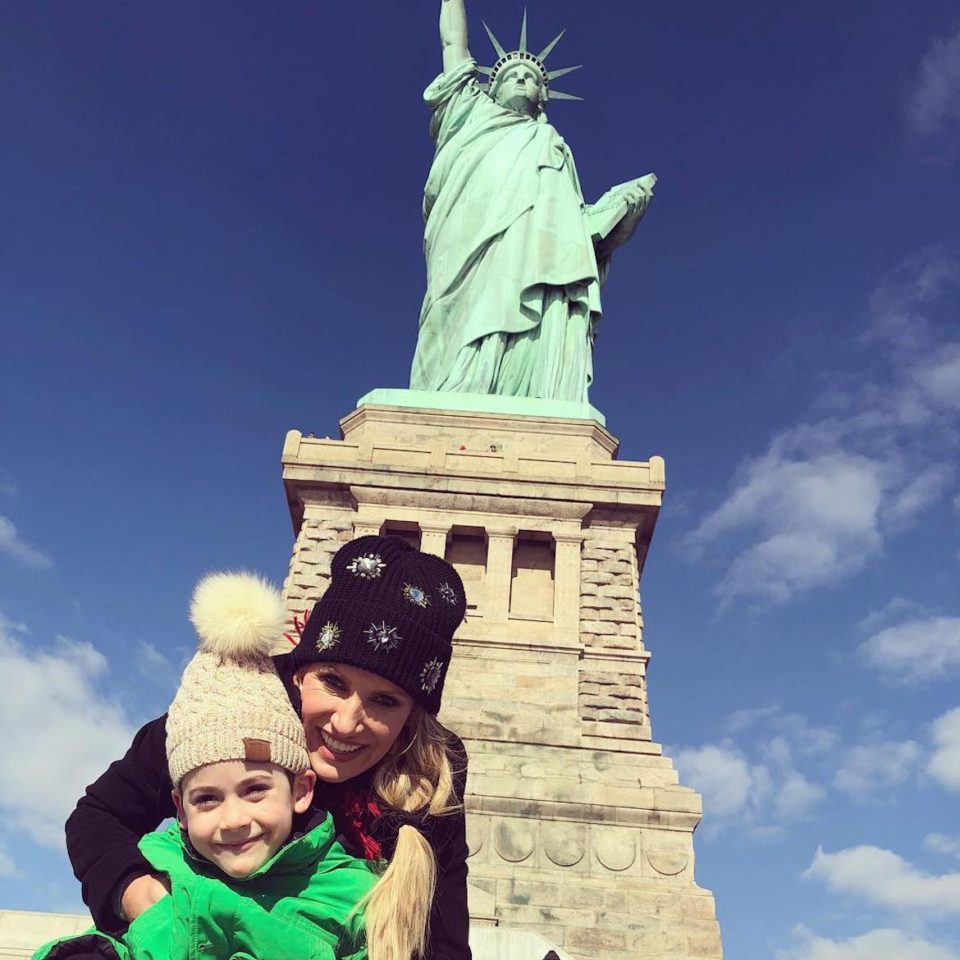 "There he is mom!" Spiros spots a familiar name on the Wall of Honor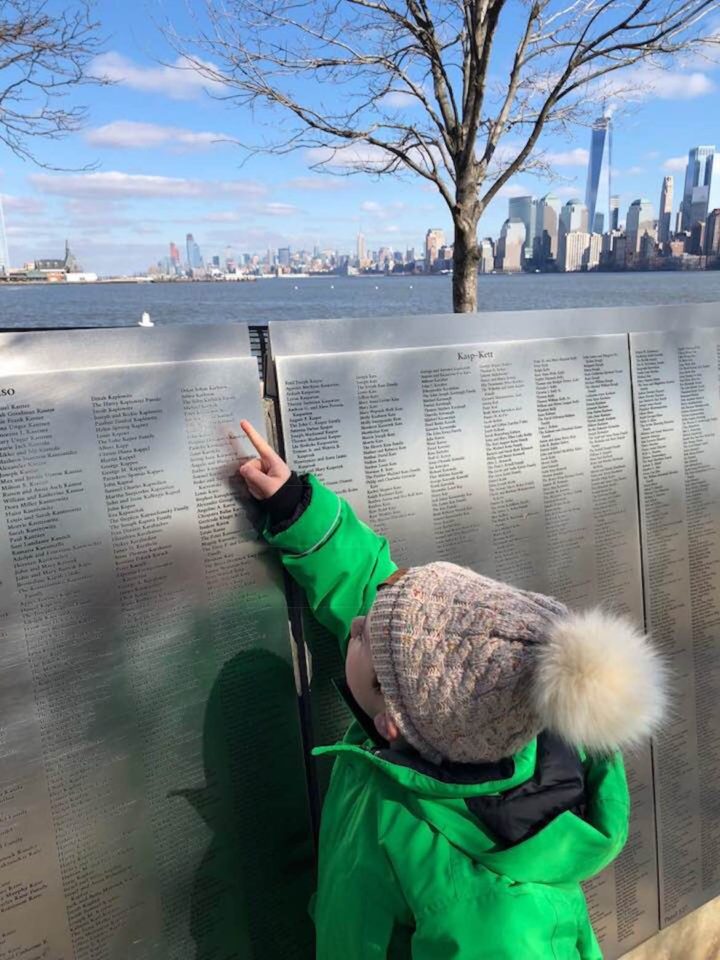 Spiros' grandfather, Peter Karmanos Sr., on the Wall of Honor at Ellis Island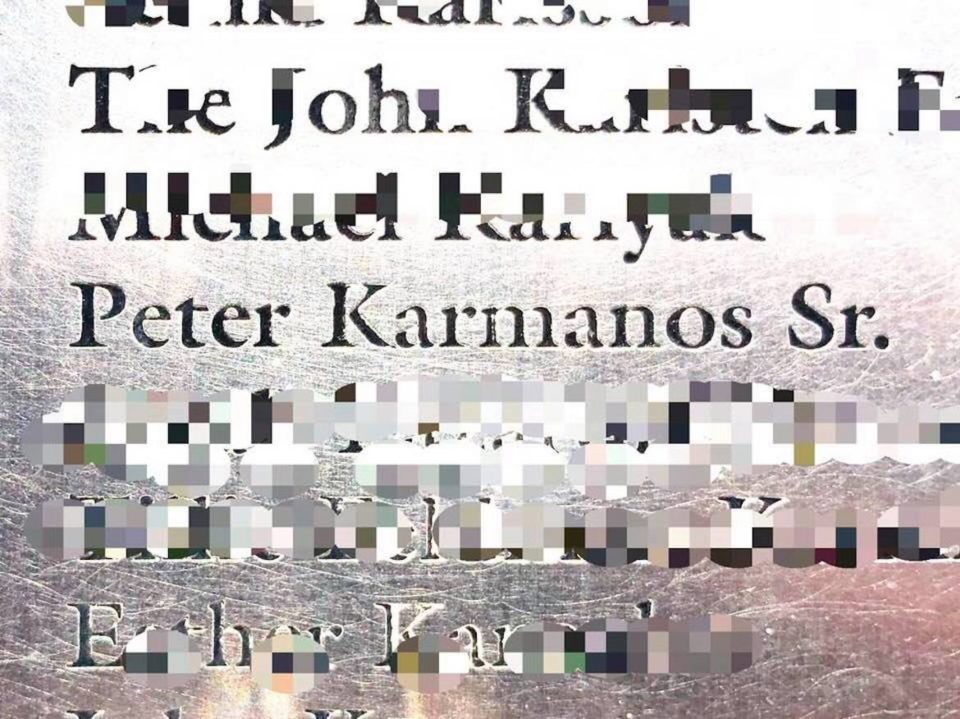 Have to remember this moment! Snap that photo of papou's name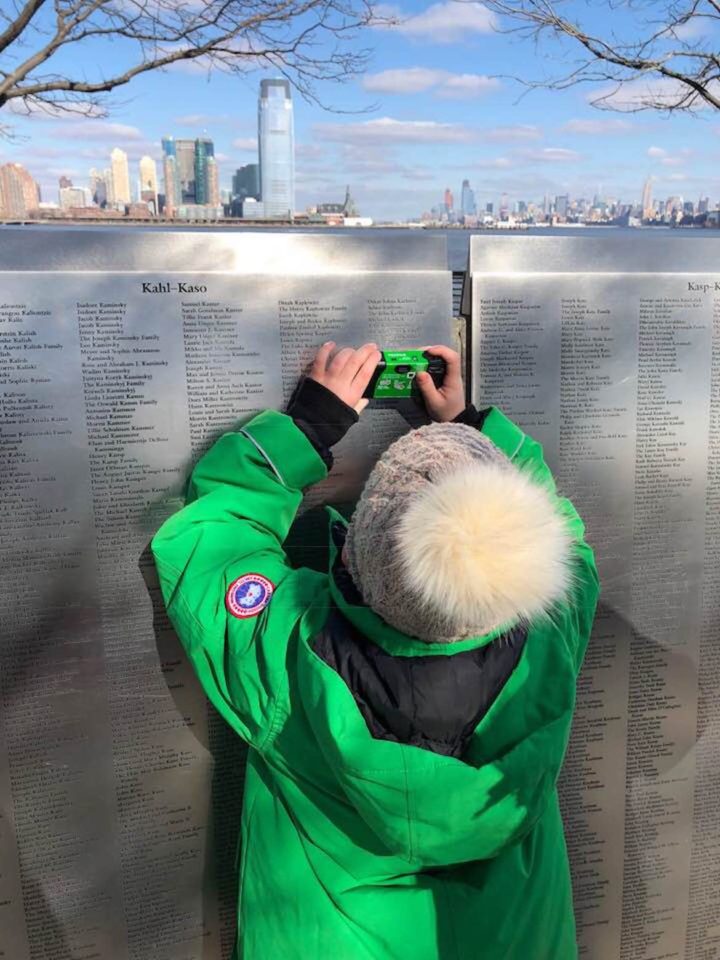 Chef Loi gave Spiros pointers on how to look out for the freshest possible ingredients when shopping for fruits and vegetables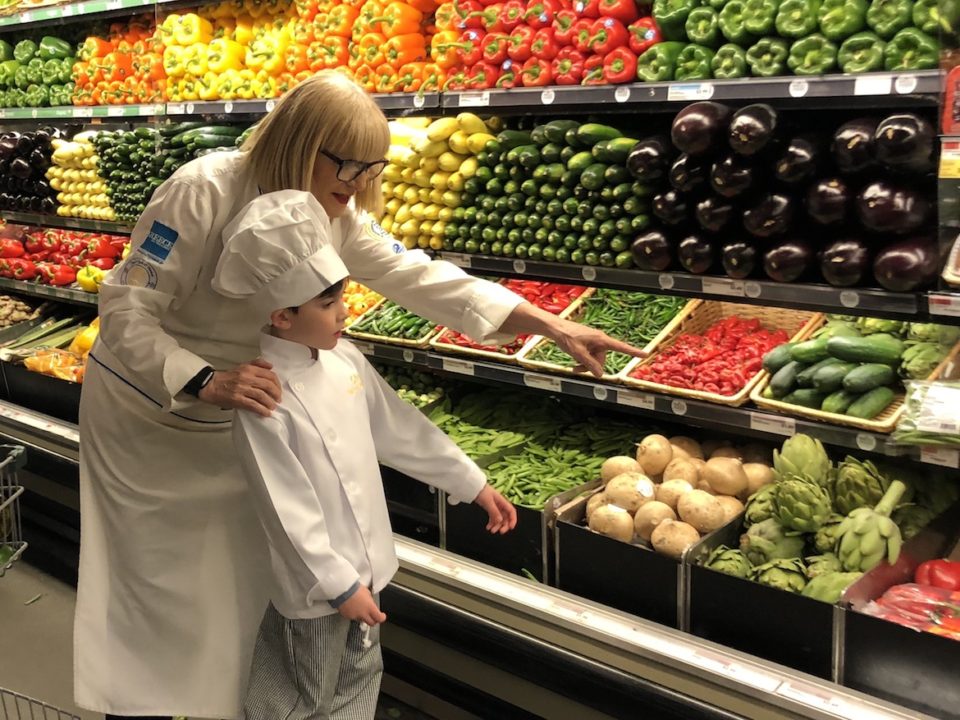 Chef Loi stopped in the dips and spreads section to show Spiros her famous line of Loi Dips that sell at Whole Foods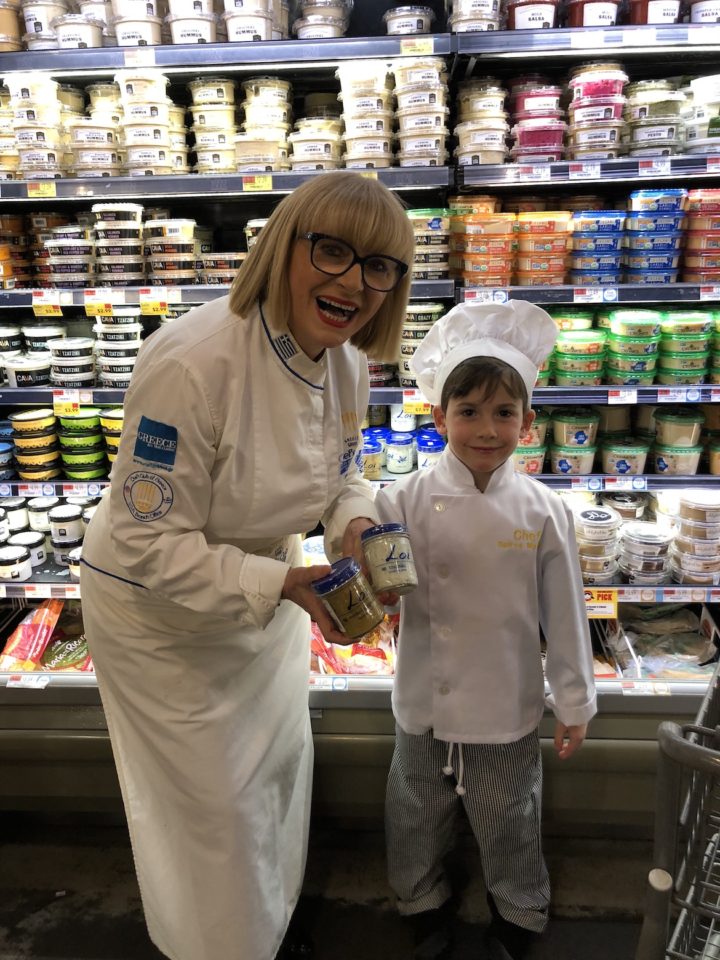 Grilled corn will make a perfect side for our Greek meatballs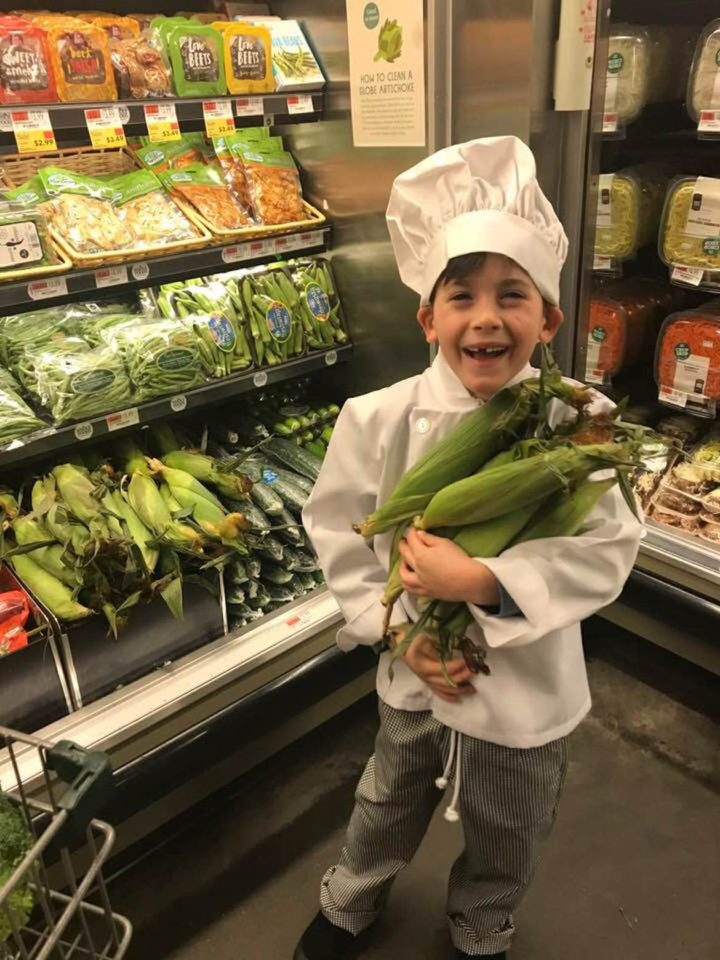 Mixing the ingredients for the perfect keftedakia, or Greek meatballs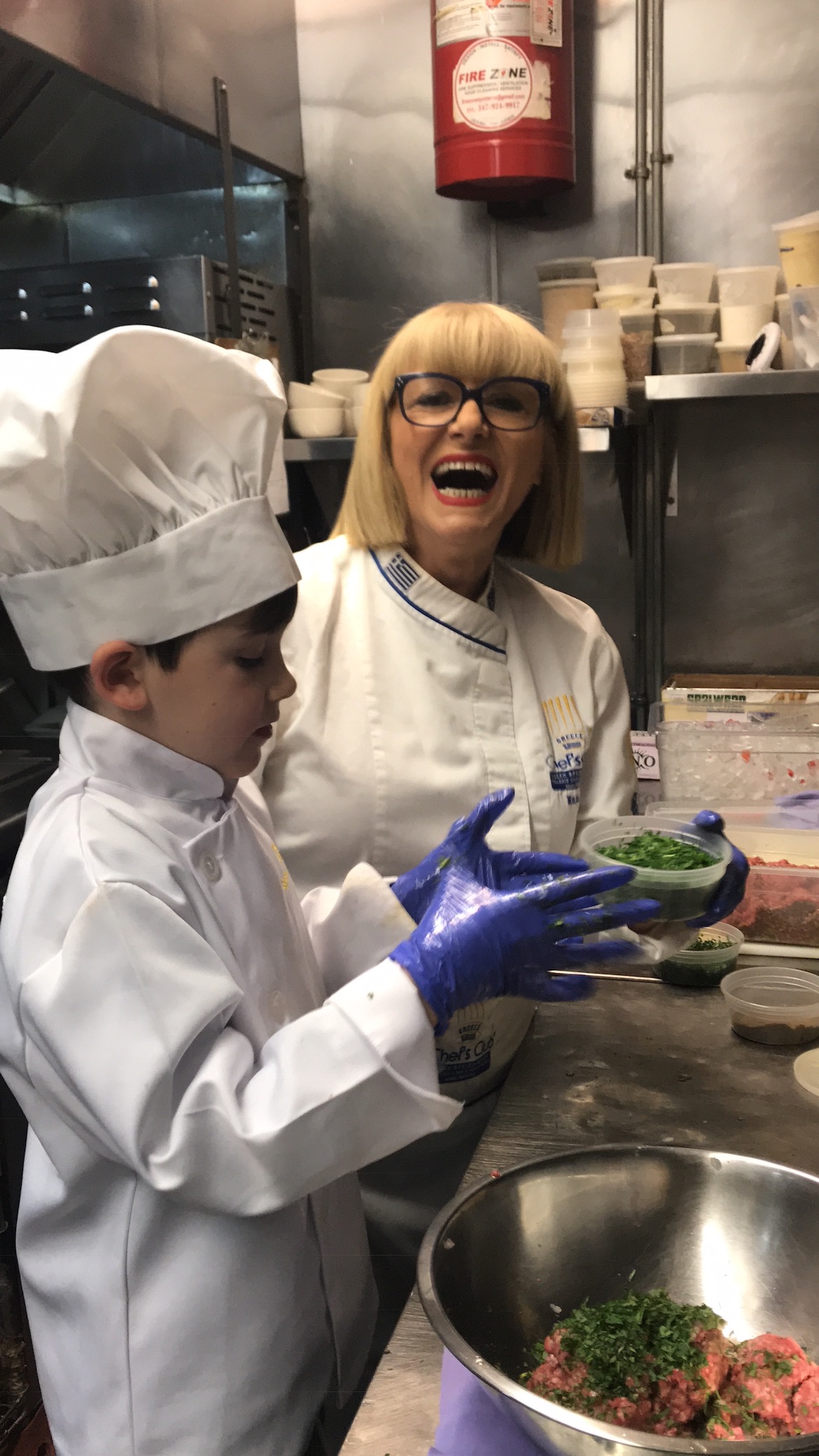 "Love your food," Chef Loi tells Spiros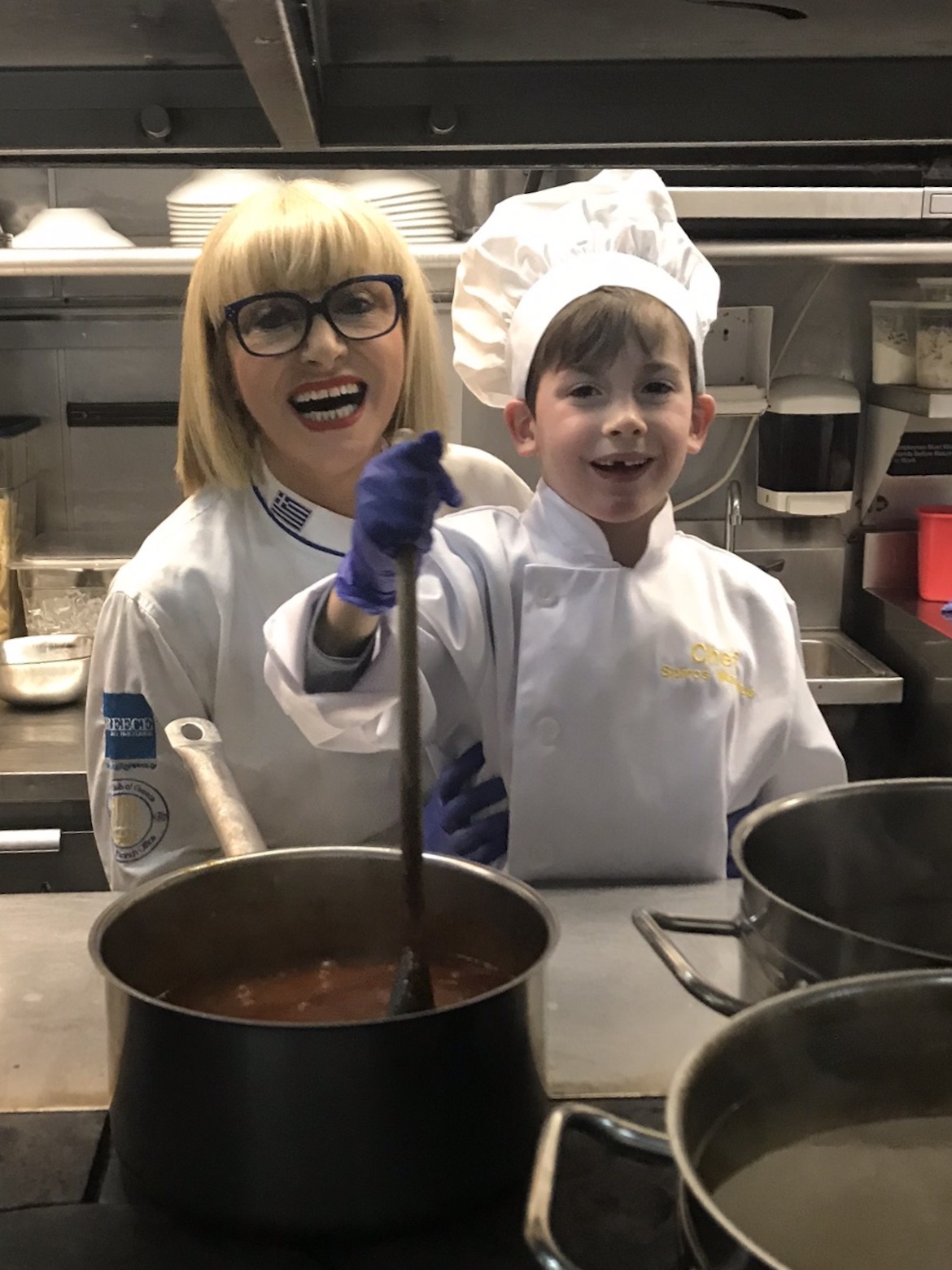 Having a few laughs while preparing the sauce that will be served alongside the meatballs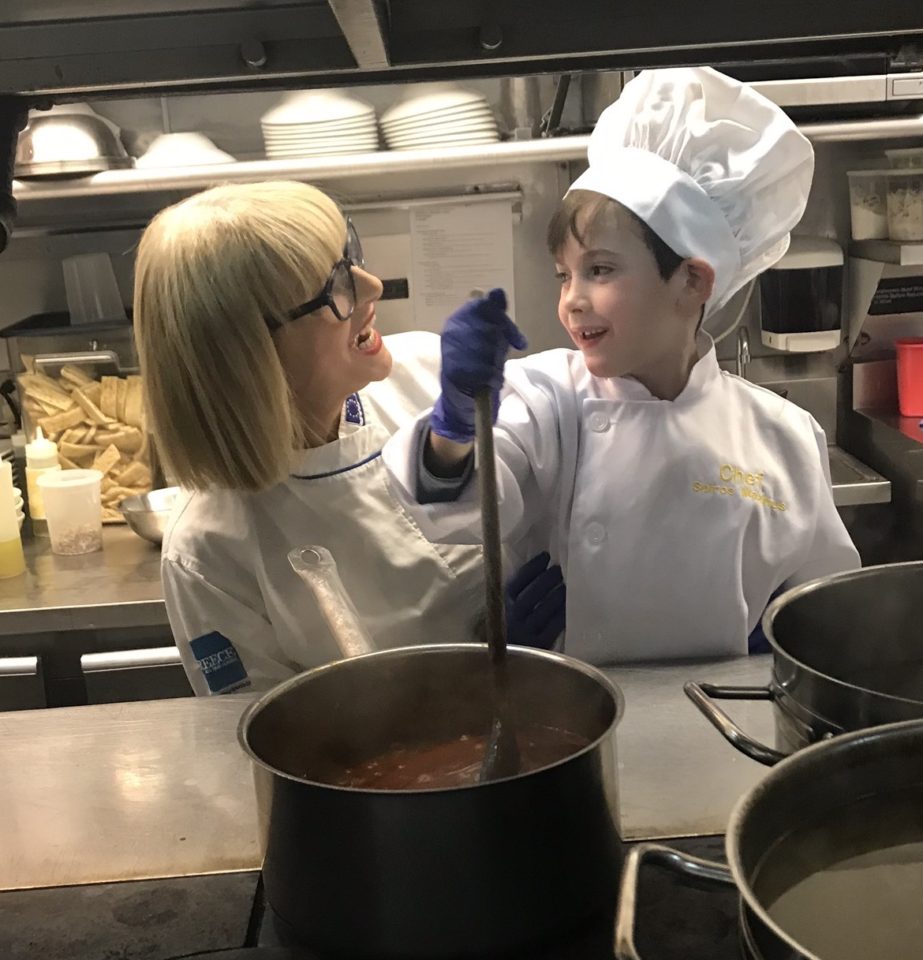 Time to eat! Time to taste what they cooked together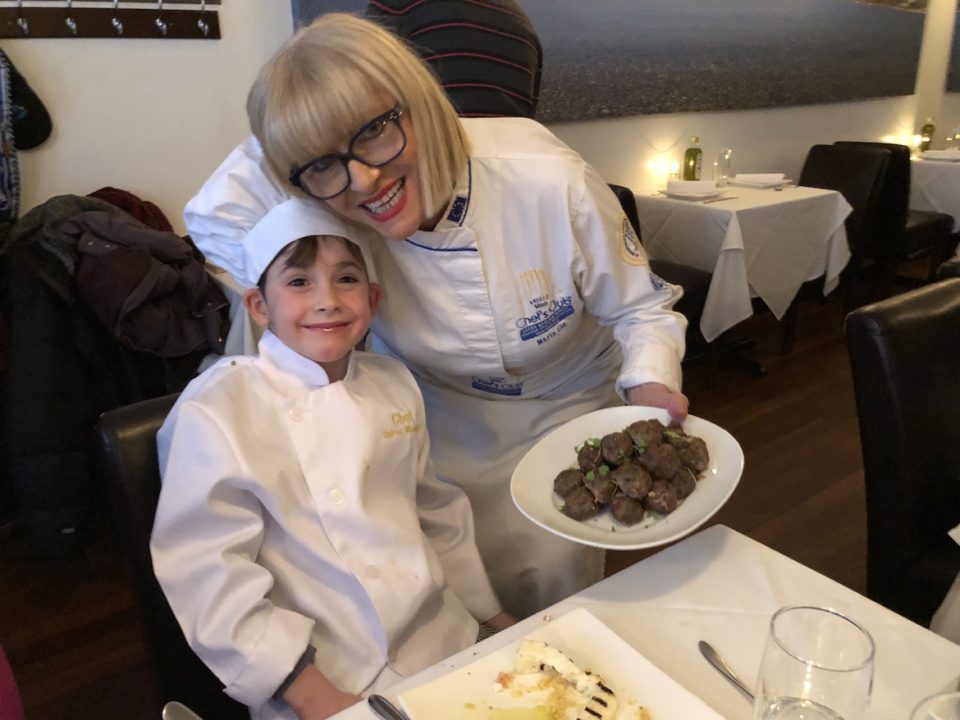 A big hug of gratitude to Chef Loi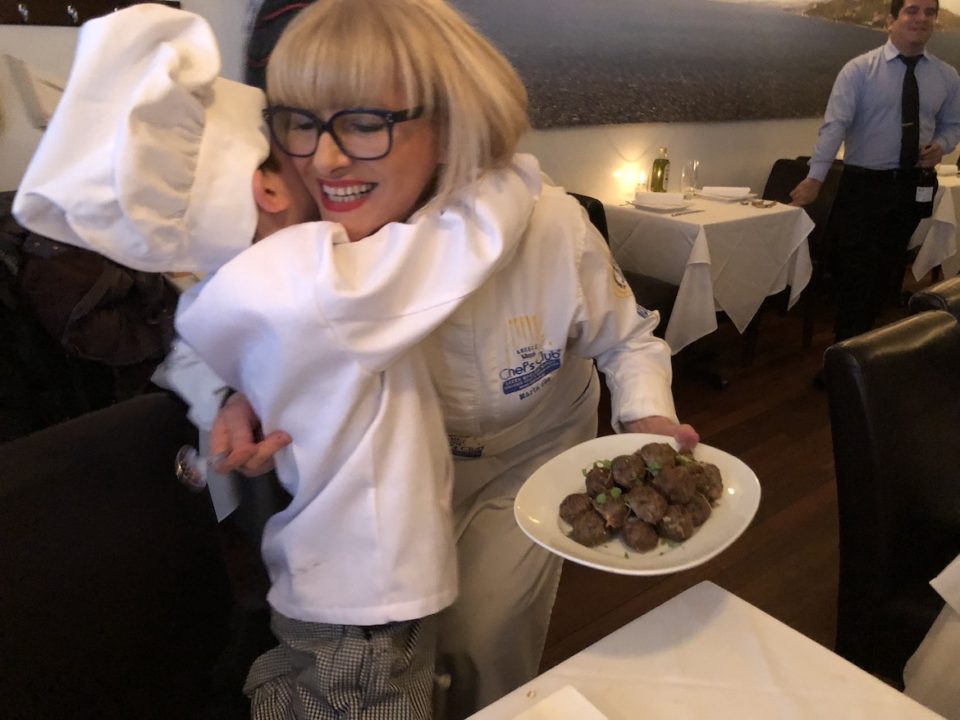 *****
Since you're here… I have a small favor to ask.
More and more people than ever before are reading The Pappas Post and despite increasing costs to maintain the site and provide you with the quality content that you deserve, I will never "force" you to pay for our website or add a paywall. I believe in the democracy of the internet and want to keep this site and its enriching content free for everyone. But at the same time I'm asking those who frequent the site to chip in and help keep it both high quality— and free. We've implemented a "free-will" annual subscription for those who want to support our efforts. I guess it's fair to call it a philotimo subscription… because you don't have to do it but it's really the right thing to do if you love the site and the content we publish. So if you like The Pappas Post and want to help, please consider becoming a "philotimo subscriber". Click here to subscribe. If you'd rather make a one time donation, we will gladly accept any amount, with appreciation. Click here to donate any amount.