A chapel accessible only through a hidden passage has been discovered during the restoration of historic Panagia Soumela Monastery in Turkey's northern Trabzon province on the Black Sea coast, known for centuries as Trapezounta, once home to large populations of Pontian Greeks.
Restoration work has begun on colorful mosaics which have been intact for decades, maybe centuries.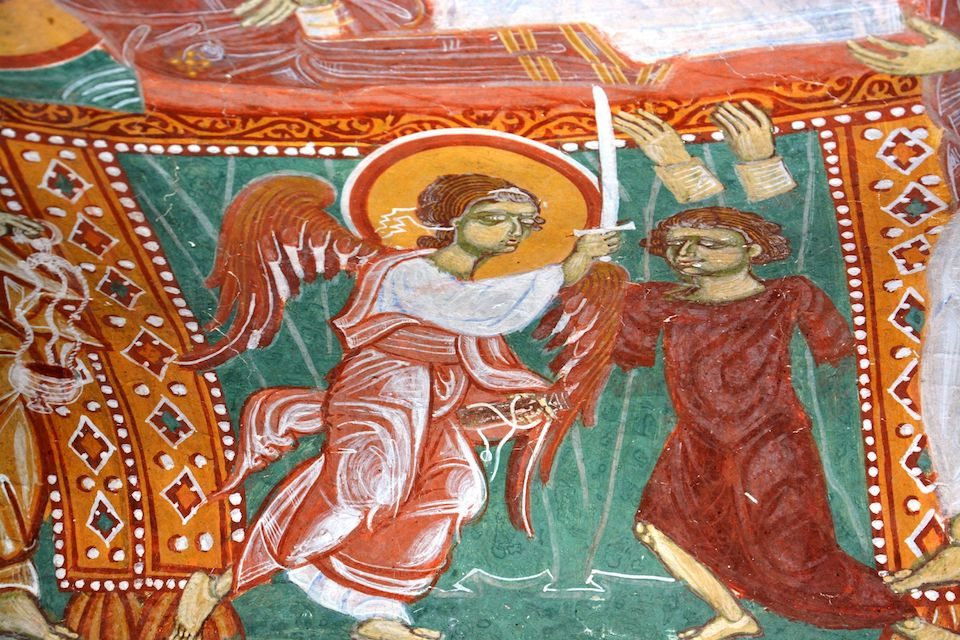 The secret tunnel was discovered by restoration specialists during work on the larger monastery, which has been closed to visitors for two years.
Prior to its closure, more than 600,000 people visited the monastery, many of them Greek Orthodox pilgrims whose ancestors once inhabited the surrounding villages.
The newly discovered chapel murals depict heaven and hell, and death and life. Once restoration work is completed, it will be accessible to visitors, who will have to climb up a secret passage through corridors and use wooden ladders to reach it.
The entire monastery complex was built in 386 AD and dedicated to the Virgin Mary. It is one of the most sacred sites in the Greek Orthodox world.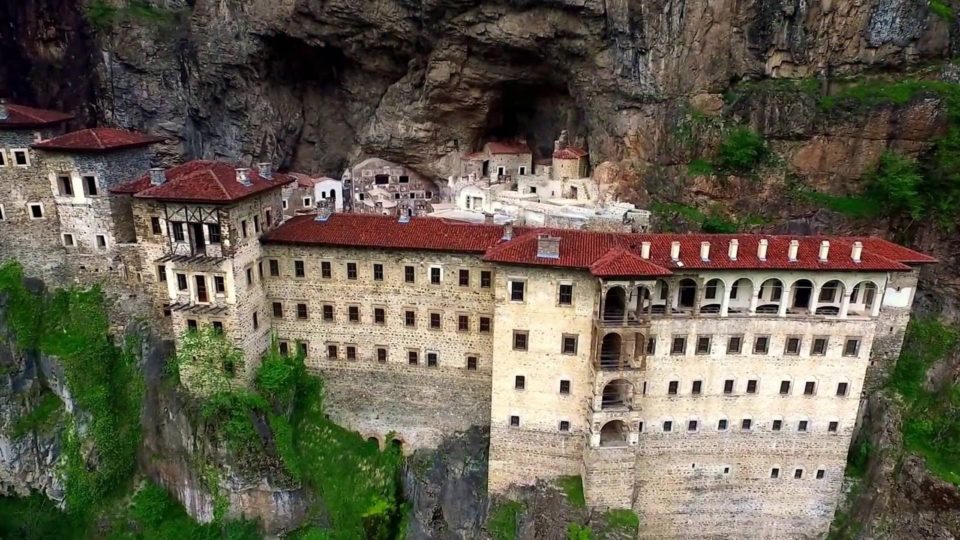 Following the genocide of Pontian Greeks who once inhabited the area, the monastery was abandoned in 1923 and fell into disrepair for decades.
The Turkish government began to fund the monastery's renovation in 2012 but had to close in 2015 to visitors when rocks began falling from the mountain in which the main buildings are carved.
*****
Since you're here… I have a small favor to ask.
More and more people than ever before are reading The Pappas Post and despite increasing costs to maintain the site and provide you with the quality content that you deserve, I will never "force" you to pay for our website or add a paywall. I believe in the democracy of the internet and want to keep this site and its enriching content free for everyone. But at the same time I'm asking those who frequent the site to chip in and help keep it both high quality— and free. We've implemented a "free-will" annual subscription for those who want to support our efforts. I guess it's fair to call it a philotimo subscription… because you don't have to do it but it's really the right thing to do if you love the site and the content we publish. So if you like The Pappas Post and want to help, please consider becoming a "philotimo subscriber".Click here to subscribe. If you'd rather make a one time donation, we will gladly accept any amount, with appreciation. Click here to donate any amount.