Following numerous extraordinary global journeys, appearances on Good Morning America, the Meredith Viera Show and television series on Nat Geo and other channels, Leon Logothetis will be making his way to Chicago to speak at St. George Greek Orthodox Church (2701 North Sheffield Avenue) in Lincoln Park on Sunday, May 17th. The talk will take place after Divine Liturgy in the old community center of the church. The event is open to the public.
Leon will be sharing his experiences from his latest journey around the world— when he did the unthinkable— departing Los Angeles in August to travel around the world on his yellow vintage motorcycle with no food, no money, no gas— seeking to prove that kindness can make the world go around. His trip included visits to Greece and also a private meeting with Ecumenical Patriarch Bartholomew in Turkey, where he received a personal blessing for his journey.
Leon traversed the globe and five months later, returned to Los Angeles— mission accomplished— with dozens of lives changed along the way, especially his own.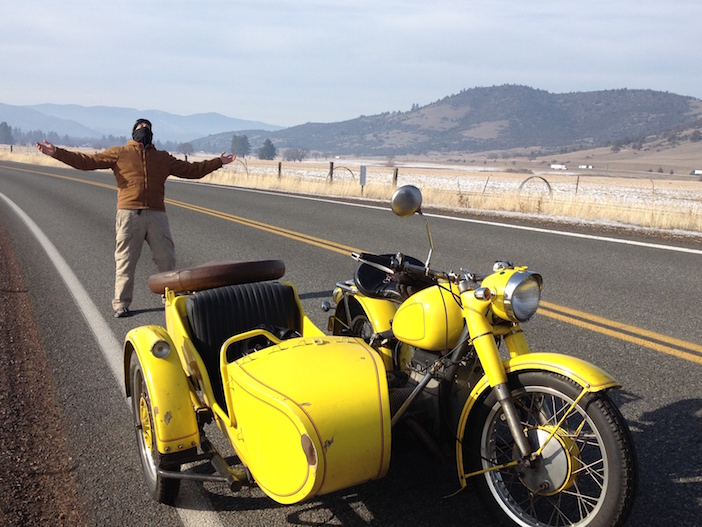 He documented the entire experience, which has been turned into a book, published by Reader's Digest recently. The Kindness Diaries not only shares his harrowing experiences traveling to remote lands like Bhutan, Vietnam and throughout Asia and Europe, but also how he shared his own kindness with strangers along the way, offering life-changing gifts to those who showed their own genuine kindness.
An AIDS widow in Cambodia had her house rebuilt, one hundred Vietnamese peasants were given cataract surgery, a farmer in Montenegro received a cow and a homeless man in Pittsburgh got an apartment— amongst the few beneficiaries of Leon's kindness.
Copies of The Kindness Diaries will be available for purchase and signing. Proceeds from the sale will benefit the Lakeview Pantry and together with representatives from St. George, Leon will be on hand to present a gift to the charity after the event.
The talk is hosted and sponsored by the St. George Outreach Committee and the St. George Young Adults.
Interested in hosting a book signing and speaking engagement at your community featuring Leon Logothetis, please contact Gregory Pappas.