A fifty-one year old native of Istanbul, Turkey with a Greek father, a Lebanese mother and a diverse educational and linguistic background is the new leader of the Greek Orthodox Archdiocese of America.
Elpidophoros Lambriniadis was enthroned as the new Archbishop of America in a ceremony in New York City that brought together hierarchs, family and friends of the new archbishop from all corners of the world.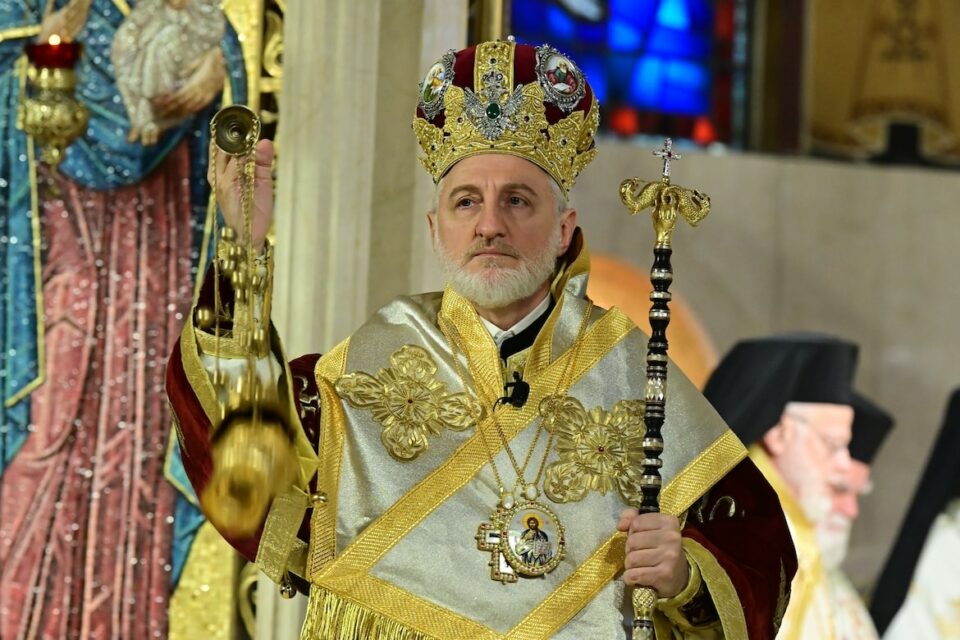 Archbishop Elpidophoros made it a priority to let faithful know that amongst his own priorities were– the shoring up of finances at the Archdiocese and Holy Cross Theological School in Boston and the completion of St. Nicholas Shrine at Ground Zero.
It was these three very issues that marred the final years of Archbishop Demetrios' tenure and forced his resignation.
"Of the many areas that I hope to address with a sense of pastoral urgency," Elpidophoros said in his enthronement address, "I would highlight the loving ministry to our beloved youth, the reinforcement of our theological education, as well as the completion of the shrine at Ground Zero."
He mentioned the matter of St. Nicholas at Ground Zero again, during remarks to the Associated Press.
"For me and the whole archdiocese, it is the first priority," he said. "It's a matter of pride and dignity to finish this church as soon as possible."
Referring to the memorial plaza at Ground Zero where St. Nicholas will be located, he added, "We know how sacred this place is for the American people. We have to respect that."
The new Archbishop, who is active on Twitter and other social media platforms, Tweeted throughout the weekend.
Photos by Dimitrios Panagos, Greek Orthodox Archdiocese of America
WATCH THE VIDEO OF THE ENTHRONEMENT OF ARCHBISHOP ELPIDOPHOROS